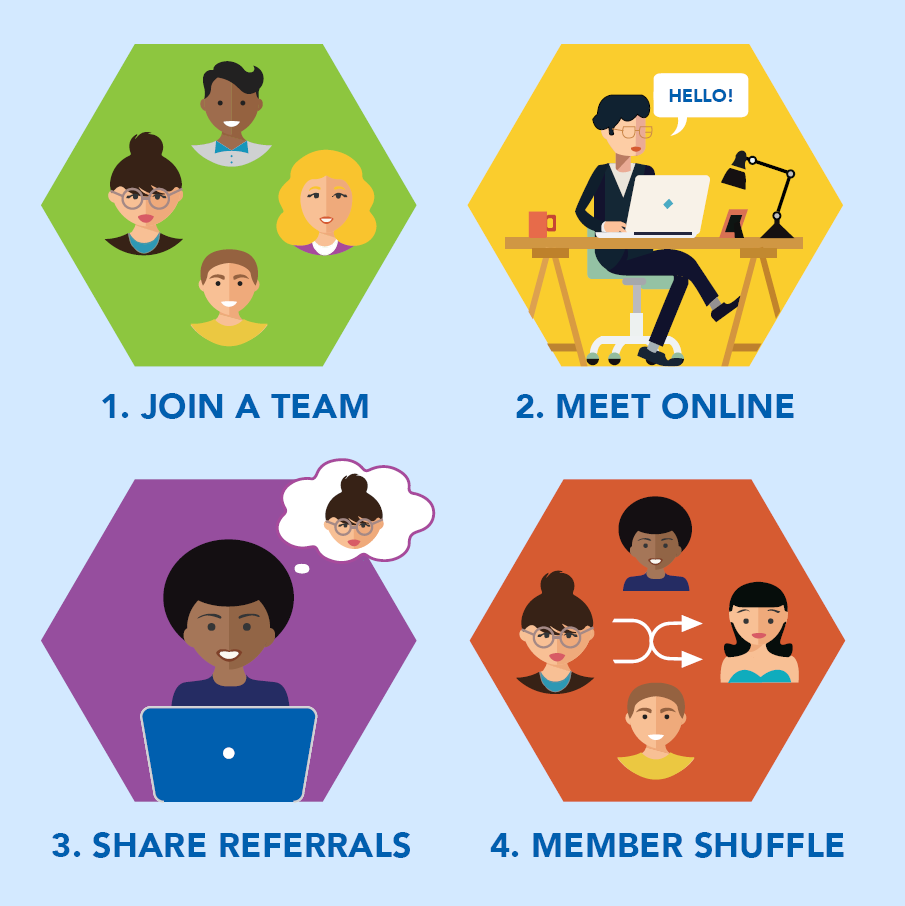 Become a BeeHopr
1. Join a team
Get empowered. Select a day and time that works with your schedule.
2. Meet Online
Say goodbye to travel! Our powerful advanced video conferencing platform allows your team to meet face-to-face via computer, tablet or smartphone.
3. Share Referrals
Build trusted, mutually beneficial relationships for a common goal: revenue generation. By becoming a trusted resource of your team, together you will share valuable referrals.
4. Member Shuffle
It's not over yet! Every 90 days we shake it up. Our system will shuffle you into a new group of peers with similar qualities.
BeeHopr is a must-have for all the professionals because:
Beehopr connects professionals from all around the world for a live, in-person business networking roundtable.
Tap a global pool of talent and resources without any physical barriers getting in the way.
Connect with the people whose ideals and passions resonate with yours.
BeeHopr shuffles the users into new best fit groups after every 90 days, this creates new possibilities for healthy collaborations and fruitful networking.

It lets you manage leads, maintain your contact lists, store live chats and create tasks for your business.

With the help of custom analytics and visual statistics, watch your business grow and profits soar.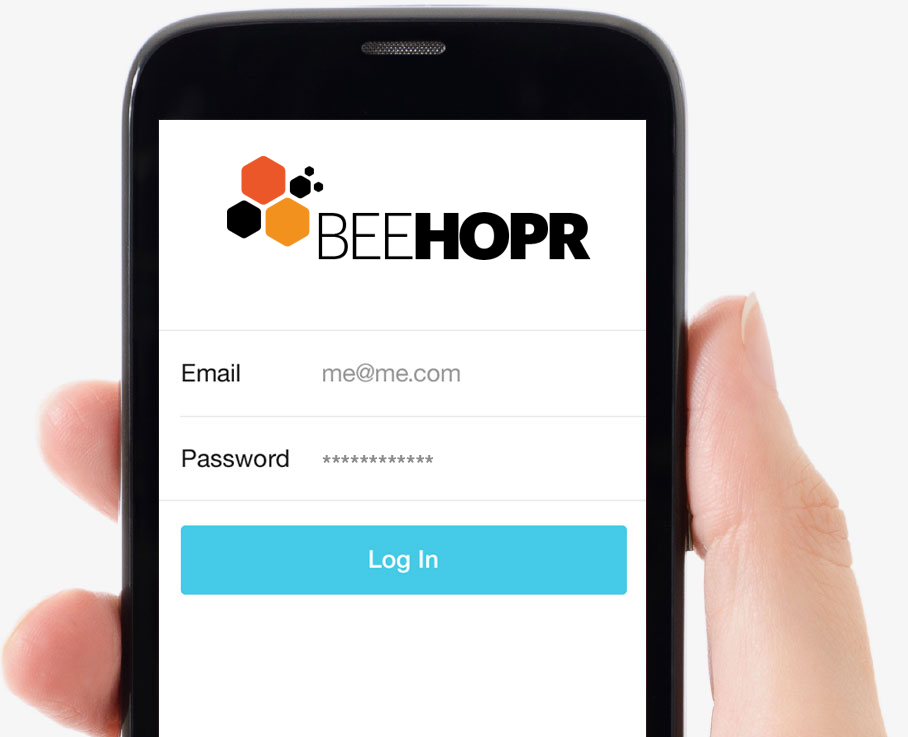 For more information contact the NYDLA today!