COMMUNICATE WITH MOVIE CLIPS
How do you MovieComm?
MovieComm's robust platform enables you to find the right clip, for the right situation in seconds. Simply select your clip, personalize your message and you're ready to go.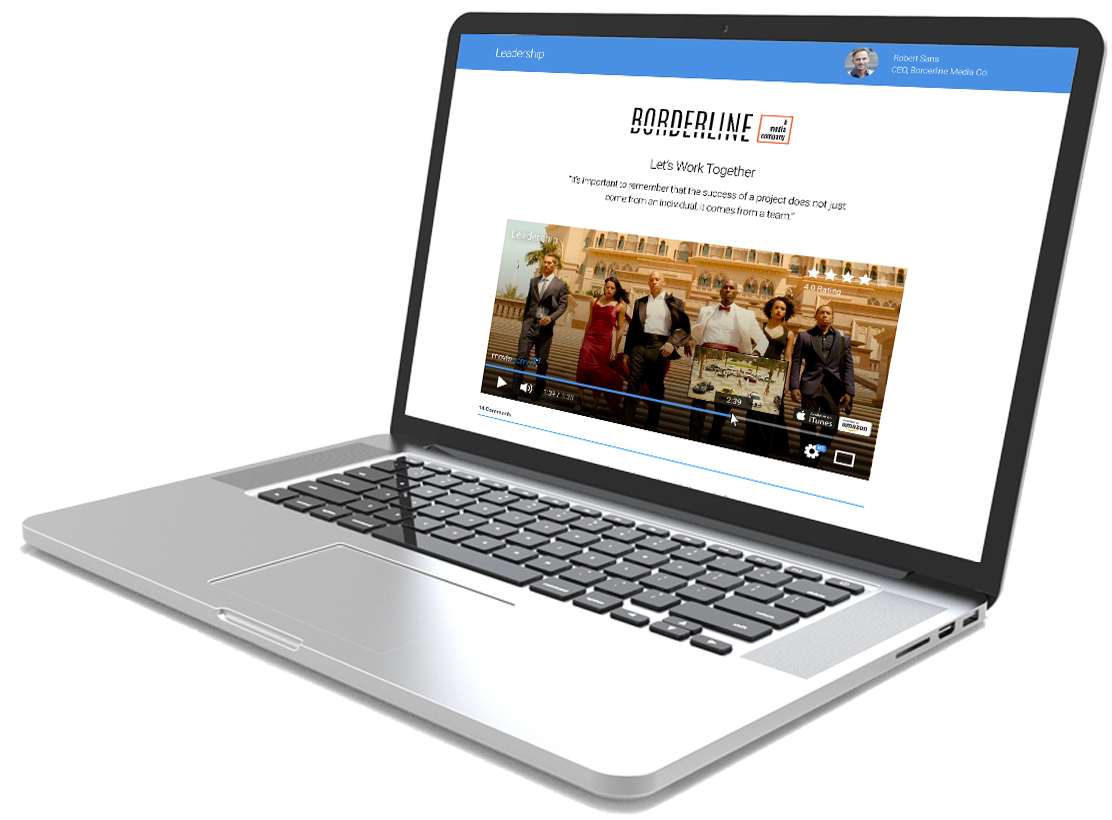 Search our AI and human curated database by just about anything you can dream of; Movie info, Sentiment, Themes, Objects and Dialogue.
Open your movie clip with a personalized video, edit clips to the perfect length, start a chat room conversation.
Send via email, blogs, text, load in a presentation, embed into an LMS or post in any internal communications platform.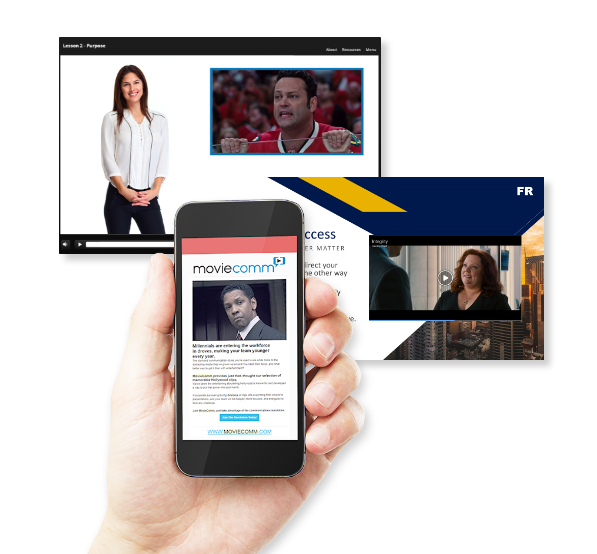 How do I use MovieComm?
Send out a Monday morning motivation email to your employees.
Load into Powerpoint to have a more engaging presentation or webinar.
Capture your students attention with a clip before, during or after class.
Text your team before the big game.
Create or enhance your blog post.
Kickoff a big meeting.
Embed a clip as part of your e-learning modules.
Reinforce your key messages on any internal communications platform.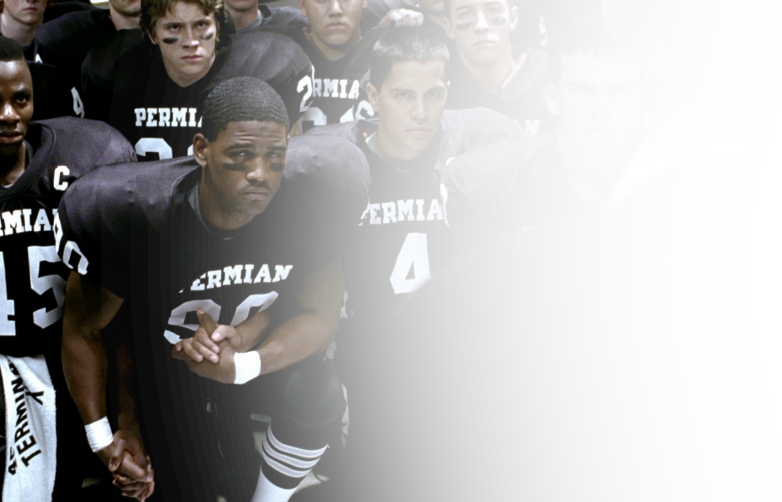 What can you expect from using MovieComm?
More motivated and inspired employees
Higher employee, student and audience engagement
Record breaking internal email open rates
Best in class organizational alignment, culture and environment
Stickier and more memorable messages
Captivated audiences
Better prepared teams
Increased impact with your presentations
Higher productivity, retention and profitability
Frank is a General Sales manager for a Fortune 500 company
He is responsible for thousands of sales people around the country
He is looking for a fresh, engaging and impactful way to motivate his team