About this Event
Join HITLAB on Thursday, February 25th for The Future of Virtual First in the American Healthcare System from 11:00am to 2:00pm EST. HITLAB presents an orchestra of digital health experts presenting in rapid succession, sharing the most recent developments in the advancement of digital health solutions.
In addition to panel discussions and keynotes from leading digital health experts, attendees can expect major announcements from digital health founders and venture funds which will affect the development of digital health solutions for years to come.
This three-hour digital health conference and expo will arm you with the insights necessary to prepare your healthcare and life science organization for 2021 and beyond.
Join Columbia Business School, Merck Global Health Innovation Fund, AgeTech, Eperture, RememberStuff, Medocity, HealthX, LiveCare, Medidata, NY Presbyterian, AstraZeneca, Ellipsis Health and hundreds others for this massive digital health symposium. Here you can create the content that will be used within the module.
Daniel Barchi
Group Senior Vice President and CIO
NewYork-Presbyterian
Mr. Barchi is responsible for the strategic vision and IT management at NewYork-Presbyterian. He oversees the health system's innovation, analytics, artificial intelligence, telemedicine and pharmacy efforts. Mr. Barchi joined the system in 2015 after spending time as senior vice president and CIO of Yale New Haven (Conn.) Health System.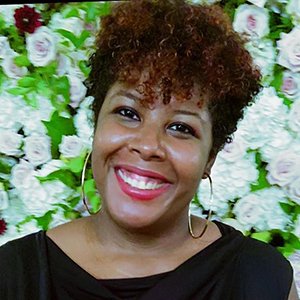 Natasha Eldridge
Director of Programs
Launch Bio
Natasha Eldridge is the Program Director at LaunchBio. She develops educational programs and networking opportunities for early-stage life science entrepreneurs. Natasha created LaunchBio's Let's Talk About series to promote meaningful discussion around diversity, equity and inclusion in the life sciences. She leads community outreach and engagement in the Northeast.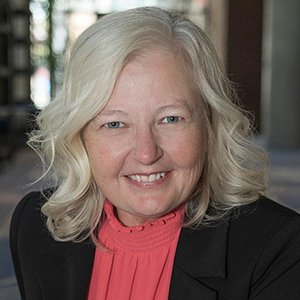 Jessica Pfennig
Global Compliance Business Partner
AstraZeneca
Jessica Pfennig is a strategic leader within the pharma digital community. In her role at AstraZeneca Pharmaceuticals, Jessica is the global digital governance director to monitor compliance globally of externally facing digital assets such as websites, social media and mobile applications. She leads a team of thought leaders that anticipate major digital trends within the pharma industry and determine AZ's position. This role compliments her contribution to HBA as one of the global chairs for digital engagement. She co-leads the Digital Elite community to raise the voice of HBA through social media channels.
Eric Delente
Senior Director, Wearables
Medidata
Eric has been innovating, designing, and developing clinical education and tracking systems for patients and providers for more than 20 years. Eric co-founded and led the design and development of the SecureConsent, one of the first eICF systems to market, starting in 2005. SecureConsent has been successfully deployed in hundreds of studies across the globe for leading pharma companies, CROs and Hospital networks. In 2016, SecureConsent became part of DrugDev, an IQVIA company.
Paul Sonnier
Digital Health Expert
Paul Sonnier is an author, speaker, technologist, and social entrepreneur, who has spent nearly a decade educating global stakeholders on digital health and its escalating impact on health, healthcare, living, and society. He is a frequent speaker at conferences and corporate events, publishes a newsletter, and is the founder of the Digital Health group on LinkedIn, a global community comprised of thousands of members.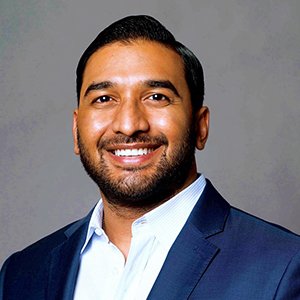 Vas Alli
Chief of Staff and CX Strategy Lead
Verizon Consumer Group
Accomplished management consultant with over 15 years of experience in the pharmaceutical, TMT, Hi-Tech, CPG, and healthcare industries. A robust strategy and operations background with a passion for building relationships and bringing innovative products to market. Proven success in commercializing technology innovation in order to drive top-line growth and enhance the overall customer experience.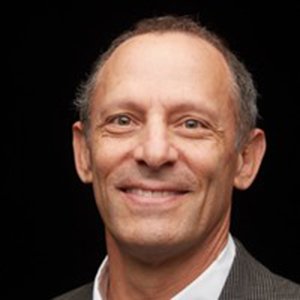 Dr. Mike Aratow
Co-Founder, Chief Clinical Officer
Ellipsis Health
Michael Aratow, MD is Co- Founder and Chief Clinical Officer of Ellipsis Health. Ellipsis Health is a San Francisco-based start-up that has pioneered artificial intelligence-powered, speech-based vital signs to quantify and manage depression and anxiety symptoms at scale. Ellipsis Health's speech-based vital sign solution helps healthcare providers better screen and monitor for these symptoms. Dr. Aratow has been a practicing Emergency Department Physician for over 28 years and Chief Medical Information Officer at a public hospital and clinic system for over 15 years.
Dr. Victor Carrion
Vice Chair
Stanford
VICTOR G. CARRION, MD is the John A. Turner, M.D. Professor of Child and Adolescent Psychiatry at Stanford University School of Medicine and Vice-Chair of the Department of Psychiatry and Behavioral Sciences. He directs the Stanford Early Life Stress and Resilience Program. Since joining the faculty at Stanford 25 years ago, Dr. Carrion's research has concentrated in understanding how early life stress, such as traumatic experiences, alter behavior and emotion and the role of brain structure and function in these findings.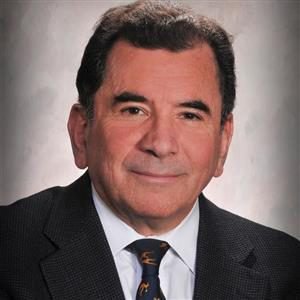 Matthew M. Cooper, MD MBA FACS
Global Senior Medical Director & Director, Patient Safety
3M Health Care Business Group
Matthew M. Cooper, MD MBA FACS is the Medical Information Director for 3M Health Information Systems (HIS). He is responsible for optimizing clinical and technological integration, application, product development, and consulting based on his deep technical and organizational experience in healthcare, aviation, research, and end-user insights. Matt is a board certified Cardiovascular & Thoracic surgeon and a Fellow of the American College of Surgeons (FACS).
Stan Kachnowski, MPH PHD
Chair
HITLAB
Professor Stan Kachnowski, PhD MPA CSEP, an Oxford trained researcher, has taught over 5,000 students from Columbia University, IIT-Delhi, and Quinnipiac College. His teaching and research over the past 25 years includes educating graduate level and executive students on 4 continents and conducting extensive studies on the efficacy and diffusion of digital health, including electronic data capture, ePRO, wearables, and predictive algorithms.
Register for HITLAB Symposia
NYDLA.org members attend for FREE