"A fun, sexy romp in the woods…"
USA Today Bestselling Author Laurel Greer

WILD at HEART

Wild Love Book One
ORDER YOUR COPY
LEARN MORE
They each hit the trail solo in search of themselves…
Overworked entrepreneur Jules Martinez is sick and tired of men leaving her for their exes. Determined to wipe the giant, scarlet R for rebound off her forehead, she kicks off a yearlong vow of celibacy with five, blissful weeks backpacking her favorite trails through Washington State. Solo.
Out-of-work financial analyst Evan Davenport hasn't been happy since camping in Scouts as a kid—before his wealthy parents and now ex-fiancé made all his major life decisions. Hoping to find joy and purpose, he buys all the latest ultralight backpacking gear, flies to Washington, and sets off alone on a weeklong speed hike through the wilderness.
Mother Nature has other plans, though, and keeps shoving Evan and Jules in each other's paths. Usually naked. When sparks fly, can they find what they're looking for in life together instead of apart?
Steamy, Contemporary Romance Novels Packed with Strong, Independent Heroines Finding Love and Adventure in the Great Outdoors.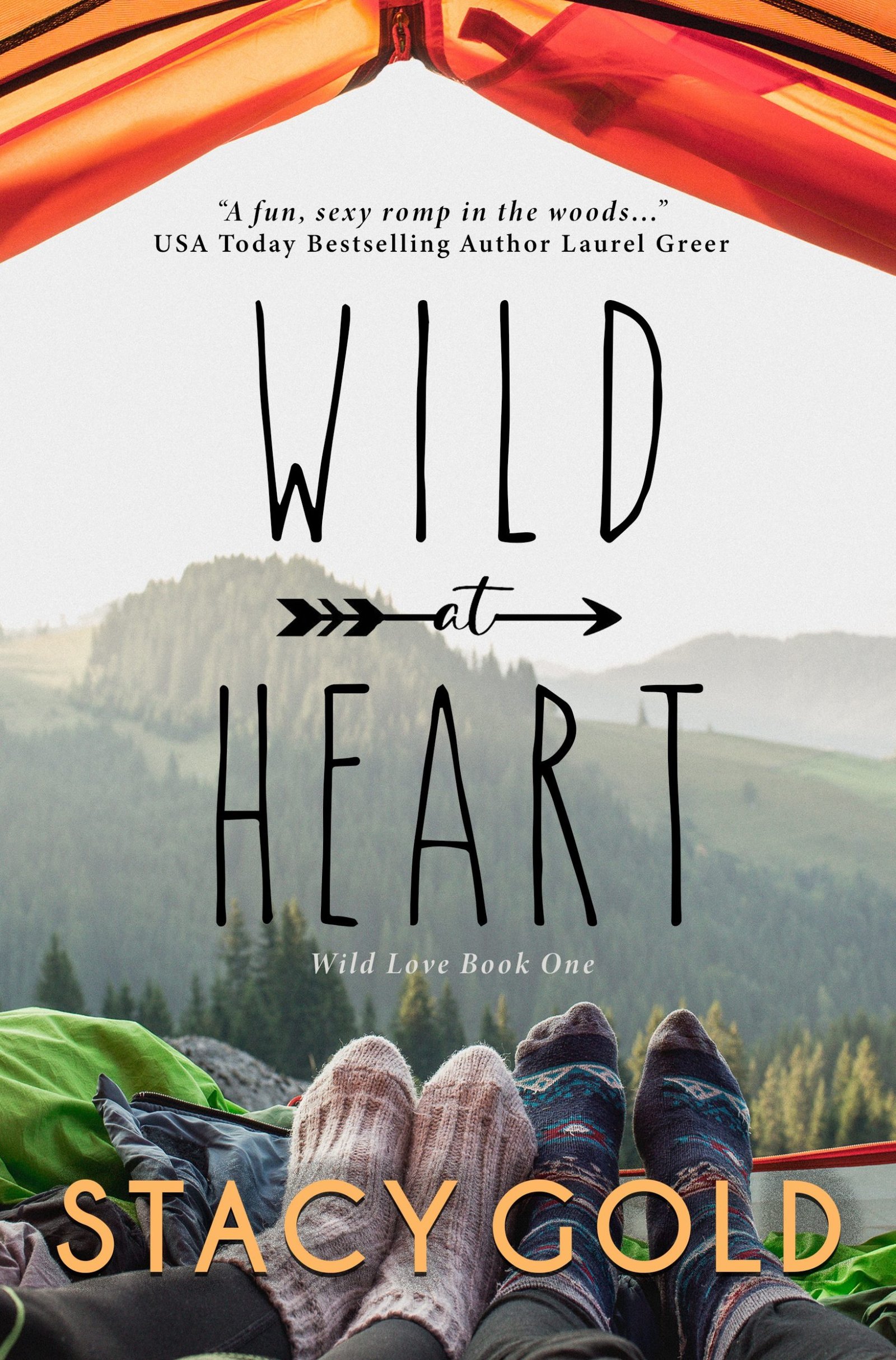 Compulsive tea drinker.  Outdoor sports junkie. Lover of good (and bad) puns.  
Award-winning author Stacy Gold gave up her day job as Communications Director of a nonprofit mountain biking organization to write steamy romance novels filled with independent, adventurous women – and the men who can't resist them. After making a living writing all kinds of non-fiction for more than fifteen years, it's the most fun she's ever had with a keyboard and screen. When Stacy's not busy reading or writing, you can find her dancing, laughing or playing hard in the mountains with her wonderful hubby and happy dog.
Stacy Gold is represented by Lesley Sabga at The Seymour Agency.
Why Do I Write Outdoorsy Romance Novels?
"I've always loved character-driven stories, and romances are the ultimate character-driven stories. They form the perfect framework for telling tales about second chances, getting what you need (even when it isn't what you thought you wanted), and much more. Incorporating my love of outdoor/extreme sports lets me put my characters in unique situations that test their mettle and show who they truly are." ~ Stacy Gold
5 out of 5 stars "A great read… I liked how it is told from both of their points of view, and they have support – him from his brother and her from friends. Looking forward to the next book in the series!" 
– NetGalley Reviewer
"It's hilarious and totally not what you would expect putting him in the damsel in distress role… I'm starting to doubt my devotion to the typical "alpha-male" characters…"
– NetGalley Reviewer
"I love how Jules is such a competent and fierce main character. The author does an amazing job painting a picture of their surroundings and the beauty of nature. This was a quick and enjoyable read and I loved the authors writing style…" 
– NetGalley Reviewer
4 out of 5 stars "Wild at Heart is a quick and fun read that dips its toe into the deeper topics of self-reflection, worth and loss. While this is a romance, it also is a story of self-discovery… (love that Jules is the rescuer and not a damsel in distress)… I found it refreshingly sweet and funny. The banter between Evan and Jules is delightful and story itself was entertaining" 
– NetGalley Reviewer
"…a wonderful read for those interested in second chances, romance, and the crazy paths that life can take us on." 
– NetGalley Reviewer
"I especially love when male protagonists aren't toxic and Evan nailed that to perfection! Pick this up for a lovely and romantic times outdoors."
– NetGalley Reviewer
Paid Members of NYDLA: Email the receipt from your book purchase to StacyGold@NYDLA.org and we shall credit your NYDLA membership fee one month (a $25 value). Fill out this form to purchase the book from Amazon.