YOU SERVED. YOU DESERVE.
Brian Reese was good at masking his PTSD, bipolar disorder, depression, and anxiety. He even told himself he did not "deserve" benefits, which he later discovered was complete bullshit. As an air force officer deployed to Afghanistan, he embodied the motto of "service before self." Unfortunately, like many veterans, his service came at his own expense, and abusing alcohol and drugs to cope with mental health issues nearly ended his life. But by the grace of God and the power of pure vulnerability, Brian began a transformational journey of overcoming social stigmas and persevering through adversity. This journey led Brian to create VA Claims Insider to help Veterans get the VA rating and compensation they deserve, which has become a global movement of Veterans Helping Veterans Worldwide™.
In You Deserve It, Brian provides veterans with a step-by-step blueprint to help them obtain virtually unknown federal and state benefits. With years of personal experience and more than ten thousand hours devoted to helping veterans get the benefits they're entitled to, Brian provides readers with the unparalleled insight and expertise that forms the foundation of his SEM Method. Whether you served thirty days or thirty years, this book will educate and inspire you to reap the rewards for your honorable service to our country. Brian Reese is currently the founder & CEO of VA Claims Insider, whose mission is to educate and empower veterans to get the VA disability benefits they've earned for their honorable service.
You Deserve It is "The Veteran Benefits Bible…" It's a total game-changer for Veterans and their families! Want to Learn "HOW" to Get 100s of STATE & FEDERAL Benefits You've Earned for Your Service?
Brian Reese is a Husband, Dad, Entrepreneur, Military Veteran, Change Agent, and The VA Claims Insider. For God & Country.
Brian is the Founder & CEO of VA Claims Insider, a Coaching and Consulting company whose mission is to educate and empower veterans to get the VA disability benefits they've earned for their honorable service.
Brian has 15+ years of proven success building companies, leading change, developing product and process improvements, and implementing strategic initiatives.
Brian Reese is a leading expert on and advocate for U.S. veterans' benefits. A former active-duty Air Force officer, he deployed to Afghanistan in support of Operation Enduring Freedom and received the Defense Meritorious Service Medal. He is a Distinguished Graduate of Management from the United States Air Force Academy and earned his MBA as a National Honor Scholar from the Spears School of Business at Oklahoma State University.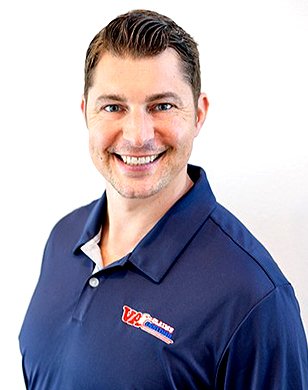 Paid Members of NYDLA: Email the receipt from your book purchase to BrianReese@NYDLA.org and we shall credit your NYDLA membership fee for one month (a $25 value). Fill out this form to purchase the book from Amazon.