Launch fully integrated rewards and incentives programs. Instantly!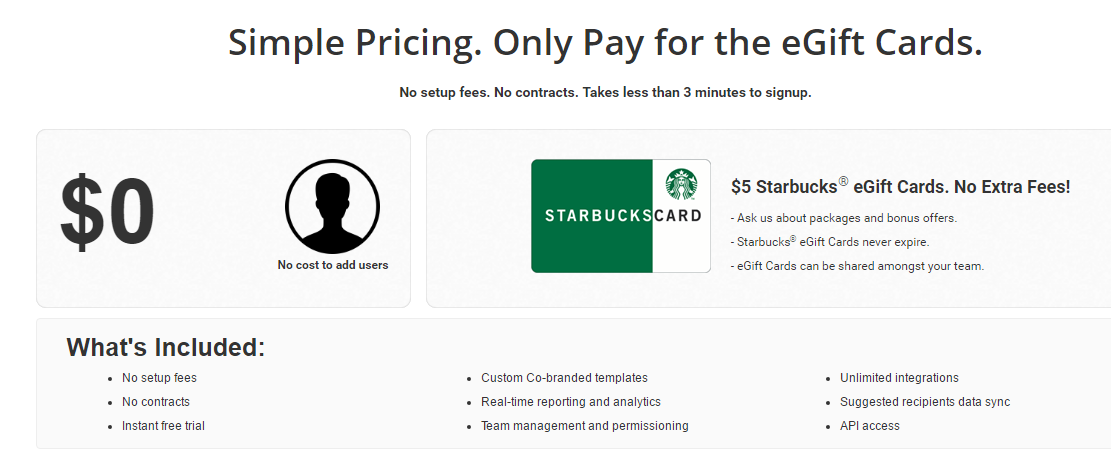 Frequently Asked Questions…
No. There are no setup fees.
Can I setup and manage a team of users?
Yes. Managers can centralize billing for all users, set monthly coffee send limits, and track team stats all within the dashboard.
Is the Salesforce app free?
Yes. There is no cost to install the Salesforce app. The Salesforce app is optional too, you can still use CoffeeSender without Salesforce.
What countries does CoffeeSender support and in what currencies?

CoffeeSender is currently displayed in US Dollars only. Starbucks
©
eGift Cards are redeemable in US (and Hawaii), Canada, Mexico, Australia, Thailand, Hong Kong and the UK.
How do I know the email was sent?
You can login to CoffeeSender.com to see a live Activity Feed of all emails sent.
Yes. There is no contract or agreement.
For NYDLA members,
it is always FREE!