Let's Create Podcast Magic For Your Business
About Me
I am Jody Maberry – Marketing consultant, copywriter, and customer experience strategist, known as the Business Ranger. I spent several years as a park ranger, studying the reasons why parks are some of America's favorite places. As a park ranger, I was deliberate about helping people create a story worth telling. Now, I help businesses and individual gain an outside perspective.
I do this by sharing my professional insights on customer experience, marketing, and developing a story. I have worked with and for large organizations, family owned businesses, non-profits, government organizations, and individuals.
You'll benefit from my expertise and the outside perspective I bring from my diverse background. I have served as a financial analyst, park ranger, and marketing director. Now, I put that experience to work to consult, write effective copy, and host the Creating Disney Magic podcast and the Park Leaders Show.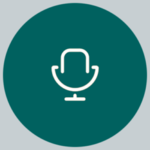 Schedule A Call
You don't have to do it all yourself. The Outside Perspective is what you need to take control of your business and your brand.
Develop A Custom Plan
The Outside Perspective gives you a fresh look at your business. Often, it is hard to find the right answers, or even ask the right questions, when you are so close the the action. I'll help ask the right questions, and find the right answers you need to highlight your unique selling proposition.
Launch Your Podcast
Whether you call it Magic, the Outside Perspective, or don't have a name for it, your customers want to feel it. And when they feel it, they will become loyal customers.
Six Reasons We Should Talk Today
You need an outside perspective: you will benefit from someone outside, looking in, offering new ideas.
You need a guide: you would benefit from someone who understands your work, has experience to advise and lead you through the confusion.
You need better answers, and better questions: you are struggling to find answers to your most persistence problems. The real need may be to ask better questions.
You need an interpreter: putting the right words in the right places to tell your story will help your connect with customers and maximize your profits.
You need a better customer experience: a product alone will not serve as a competitive advantage. You need to create an experience worth talking about, and worth coming back for.
You need more time: a trusted partner working to help build your business would free your time to work on what you do best.
Podcasting
Just a few of the great podcasts I've been a part of!
Join NYDLA and save 20% on all things found at JodyMaberry.com
Uh oh!
Something is wrong with your Wufoo shortcode. If you copy and paste it from the Wufoo Code Manager, you should be golden.