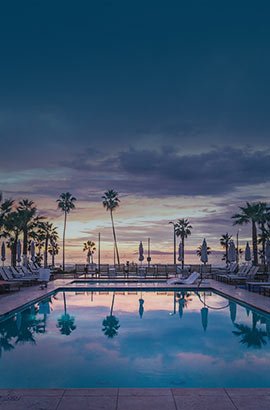 Located along the iconic coastline of Huntington Beach, Paséa Hotel & Spa is a premier location for relaxing getaways, offering a blend of modern amenities, luxury accommodations, and beach-infused relaxation.
Huntington Beach is a rich and diverse community that attracts millions of visitors from around the globe. A place where brilliant sunrises give way to the promise of a new day and golden coastlines with perfect swells beckon surfers–visitors and locals alike.
Restore your zen at our Balinese inspired spa; indulge in a range of ambiances at our resort's exclusive dining experiences; wish upon the stars at our rooftop bar; you're truly golden when you indulge in the luxurious amenities at Paséa Hotel & Spa.