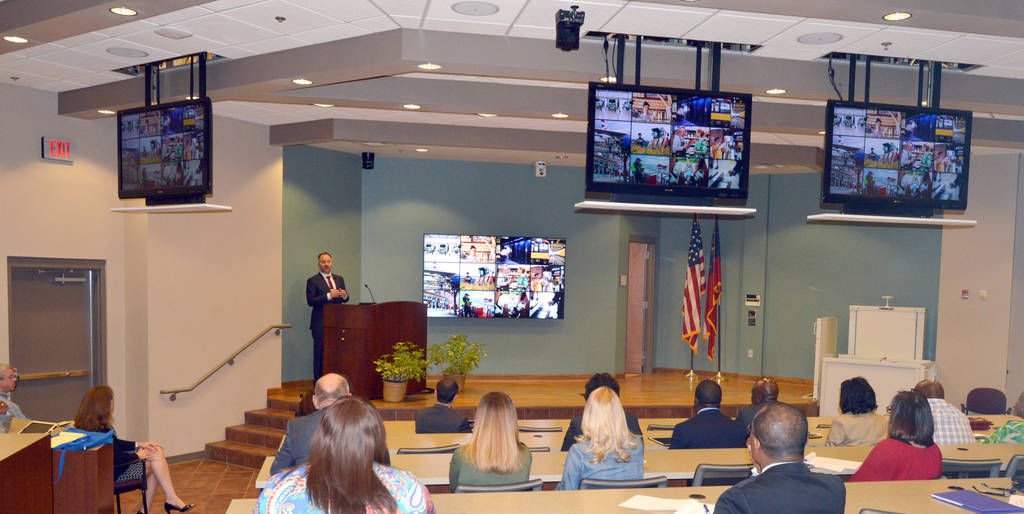 New York Governor Andrew Cuomo recently appointed the State Office of Information Technology Services' (NYS ITS) new CIO, Bob Samson — and he is eager to implement his vision to improve services, encourage innovation and change the citizen experience. You can meet CIO Samson and New York's most influential state and local IT leaders, along with their teams and business leaders at the New York Digital Government Summit in Albany on September 21-22.
NYDLA.org leadership met with CIO Samson, NYS ITS Executive Deputy Director Matthew Millea and a team of executives from across New York's state and local agencies a few weeks go to begin shaping the agenda for this year's Summit. This group of influential government IT leaders is reconvening on July 10 to discuss their IT priorities and challenges.
Top industry sponsors are invited to join them at this planning meeting to provide insight on best practices and solutions. All things Telemedicine, HealthTech and MedTech are on the agenda.

If you're interested in building relationships with New York's government IT executives, contact us for information on how you can join the NYDLA.org at the meeting in July and/or the Summit in September. NYDLA.org shall be marketing throughout the entire State of New York (which includes New York City).
Thomas Capone
Executive Director
Tom@NYDLA.org