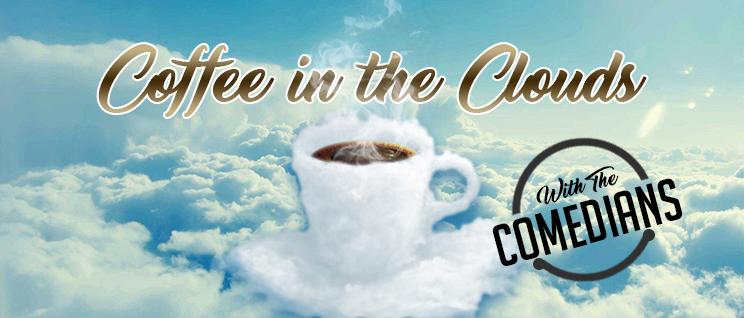 Win a FREE LIVE Zoom Comedy Show for your company!
Uh oh!
Something is wrong with your Wufoo shortcode. If you copy and paste it from the Wufoo Code Manager, you should be golden.
Cory Kahaney has been busy. She recently appeared The Late Show with Stephen Colbert, was a hit on the 2016 season of America's Got Talent and was featured in Catskills on Broadway. Cory has been seen on The Late Show with David Letterman and performed a record 7 times on The Late, Late Show with Craig Ferguson. Cory is also a regular on The View, Fox & Friends and The Moms.
Ms. Kahaney is no stranger to reality shows from America's Funniest Mom to Next Food Network Star even the Apprentice! But Cory is probably best known as a grand finalist on NBC's Last Comic Standing.
Cory Kahaney was named Best Comedian in NYC by Backstage and Best female comedian NYC by the Manhattan Association of Cabarets. And even though she's had specials on Comedy Central and HBO, her parents still wish she married a doctor!
Inspired by his New York City roots and an eclectic collection of artists – including comics Robert Klein, Richard Pryor and Freddie Prinze, with traces of John Coltrane, Jack Kerouac and Beyond the Fringe thrown in for good measure, – Jim blows right by the standard comedy fare. Simply put Jim Mendrinos carries on an hour-long conversation with the audience. His act is a comedic exploration of emotional peaks and valleys challenging the audience to mine the topics with him.Jim is a seasoned, professional stand-up comedian. Starting at the age of 19, the audience has seen Jim grow up before their eyes, appreciating his unique outlook on life every step of the way. The audience goes from the laughter of recognition, as Jim covers the things they were talking about 'just today,' to the laughter inspired by delighted wonder as they experience new things through the flat out funny observations of this trusted performer.

He is respected in the industry, so much so that he was asked to author "The Complete Idiot's Guide to Comedy Writing" (Alpha Press, © 2004.) Jim's comedy has been featured on stand-up stages around the world. He's brought his special brand of funny to Current TV, SiTV, Comedy Central, The Fox News Network, HBO and the BBC.

Jim Mendrinos is the comic who you will laugh hard with, and quote for years to come.
Stand-up comedian Shaun Eli has rightfully been called one of America's smartest comics. Whether it's a story about dining with a vegetarian or successfully fighting a parking ticket, master storyteller Shaun Eli shows you that there's hilarity in the ordinary if you approach life with a comedic warp. Job interviews? Serving on a NYC criminal jury? How about the Ten Commandments? For just about anything he's experienced Shaun has a hilarious story at the ready.
His jokes have been quoted everywhere from the New York Post to Readers Digest to Healthcare Finance News. He's been featured on CareerBuilder.com and CNN, in local papers like the Scarsdale Inquirer and the Asbury Park Press and in the college papers the Yale Daily News and the Daily Pennsylvanian. Even in The Journal of Irreproducible Results, a scientific humor magazine. Yes, there is one. And his group The Ivy League of Comedysm was the subject of a front-page story in the Philadelphia Inquirer. Shaun was also the subject of a cover story in the Christian Science Monitor.
More than just smart, funny and clever, Shaun is determined to express his opinion passionately, not surprising for someone who wrote his first satirical essay at age ten. When profiled in Fortune magazine "Tonight Show" host Jay Leno quoted one of Shaun's jokes, citing it as an example of the type of "smart comedy" he's happy to include in his opening monologue. Jay and other late-night hosts have used Shaun's topical material in their monologues for more than a decade.
Outside the world of comedy Shaun was a world-class athlete in two obscure sports (rowing and dragon-boat racing), worked as a lifeguard instructor and is an instrument-rated pilot. He is also an award-winning economic forecaster who once sold his car to a hitchhiker.
Shaun is a graduate of the Wharton School of the University of Pennsylvania. You can watch his videos and read some of his writings, including satirical political essays and hundreds of jokes he's written for late-night television, on his web site
BrainChampagne.com
where his slogan
Brain Champagne: Clever Comedy for Smart Minds
sm
rings true.
Here you can listen to Audio Only versions
<audio controls="controls"><source src="https://nydla.org/wp-content/uploads/2020/06/Comedians V.m4a" type="audio/mpeg" ></source>Your browser does not support the audio element.</audio>
Uh oh!
Something is wrong with your Wufoo shortcode. If you copy and paste it from the Wufoo Code Manager, you should be golden.