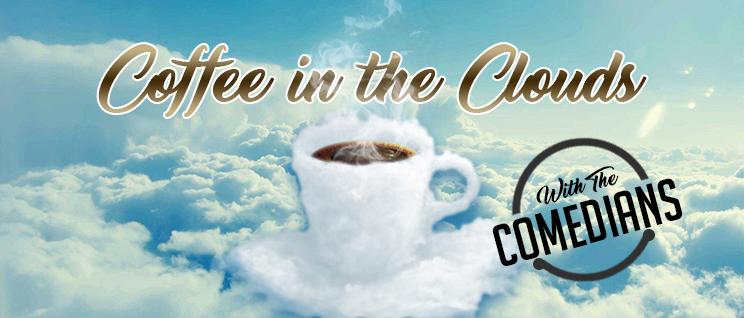 Win a FREE LIVE Zoom Comedy Show for your company!
Uh oh!
Something is wrong with your Wufoo shortcode. If you copy and paste it from the Wufoo Code Manager, you should be golden.
Al Martin's name is synonymous with comedy in New York City, and he is responsible for launching the careers of many top comedians working today. Martin's first venture in the comedy club business was in 1988 when he established the New York Comedy Club out of a need to help and showcase talented comedians. An accomplished comedian himself, Al was a National Headliner with numerous television credits such as The Joan Rivers Show, Geraldo and Evening at The Improv.

Although performing was a love for Martin he found his niche as a comedy club owner. He soon found himself helping his fellow comedians that he had once worked beside. Sarah Silverman, Lisa Lampanelli, Brett Butler, Tracy Morgan and Wanda Sykes are just a few comedians who have graced his stages over the years. New York Comedy Club became the first comedy club with two showrooms in 1997. Al was one of the first club owners to embrace diversity in the comedy world by establishing the first Latino Comedy Night at New York Comedy Club. He's also facilitated and welcomed to his stage shows featuring gay, urban and Asian communities. In 2000 Martin opened New York Comedy Club in Boca Raton, which he ran successfully until late 2006. With the success of two clubs Al decided to expand his brand and in 2003 opened Broadway Comedy Club. Martin again took a risk in opening Broadway Comedy, the only bi- level entertainment complex with three showrooms in NYC, serving over 600 comedy lovers from around the world nightly.

In 2005 he partnered with Barry Katz, executive producer of NBC's Last Comic Standing to run Boston Comedy Club, giving Martin the bragging rights to being the first person to run three comedy clubs in New York City. In the summer of 2012 Martin expanded his comedy ventures into Greenwich Village, in New York City with the opening of Greenwich Village Comedy Club. From day one the club has been filled every night with a lively downtown crowd and top comedians making them laugh! Martin's clubs attract comedy fans from around the world including some of the biggest celebrities from Jay-Z & Beyonce, Andre Aggasi, Jimmy Fallon, Montel Williams, and Harry Connick Jr. Martin has made New York City the World's Capital of Comedy.
As a graduate of the University of Pennsylvania and ("moral") bankruptcy lawyer, it was unlikely that Talia's comedy career would start off in bar basements and midnight open mics, but that's where her soul was redeemed. Her set is high-energy and autobiographical, and Good Times Magazine recently described her as "one of the best of the new breed of East Coast comics." In addition to opening for Caroline Rhea and Bobby Collins on the road, Talia is a regular "comedic" legal contributor to the Anthony Cumia Network. Her affable stage presence and sharp wit have also garnered her appearances on The Wendy Williams Show, Spike TV and Lifetime Network. Newsday Long Island has also taken notice, calling her a "rising star".
Stand-up comedian Shaun Eli has rightfully been called one of America's smartest comics. Whether it's a story about dining with a vegetarian or successfully fighting a parking ticket, master storyteller Shaun Eli shows you that there's hilarity in the ordinary if you approach life with a comedic warp. Job interviews? Serving on a NYC criminal jury? How about the Ten Commandments? For just about anything he's experienced Shaun has a hilarious story at the ready.
His jokes have been quoted everywhere from the New York Post to Readers Digest to Healthcare Finance News. He's been featured on CareerBuilder.com and CNN, in local papers like the Scarsdale Inquirer and the Asbury Park Press and in the college papers the Yale Daily News and the Daily Pennsylvanian. Even in The Journal of Irreproducible Results, a scientific humor magazine. Yes, there is one. And his group The Ivy League of Comedysm was the subject of a front-page story in the Philadelphia Inquirer. Shaun was also the subject of a cover story in the Christian Science Monitor.
More than just smart, funny and clever, Shaun is determined to express his opinion passionately, not surprising for someone who wrote his first satirical essay at age ten. When profiled in Fortune magazine "Tonight Show" host Jay Leno quoted one of Shaun's jokes, citing it as an example of the type of "smart comedy" he's happy to include in his opening monologue. Jay and other late-night hosts have used Shaun's topical material in their monologues for more than a decade.
Outside the world of comedy Shaun was a world-class athlete in two obscure sports (rowing and dragon-boat racing), worked as a lifeguard instructor and is an instrument-rated pilot. He is also an award-winning economic forecaster who once sold his car to a hitchhiker.
Shaun is a graduate of the Wharton School of the University of Pennsylvania. You can watch his videos and read some of his writings, including satirical political essays and hundreds of jokes he's written for late-night television, on his web site
BrainChampagne.com
where his slogan
Brain Champagne: Clever Comedy for Smart Minds
sm
rings true.
Here you can listen to Audio Only versions
<audio controls="controls"><source src="https://nydla.org/wp-content/uploads/2020/07/Comedians%20VII.mp3" type="audio/mpeg" ></source>Your browser does not support the audio element.</audio>
Uh oh!
Something is wrong with your Wufoo shortcode. If you copy and paste it from the Wufoo Code Manager, you should be golden.