Our Founder
John A. Catsimatidis is a Greek-American billionaire businessman and radio talk show host. He is the owner, president, chairman, and CEO of Red Apple Group, a conglomerate that owns and operates assets in the energy, real estate, finance, insurance, and supermarket industries.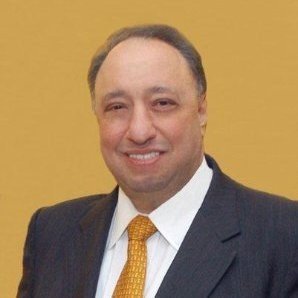 Energy
The family of energy companies within Red Apple Group forms one of the leading refining, midstream, and downstream integrated companies in the Northeast. Through its subsidiary, United Refining Company, it operates a 70,000 barrel per day oil refinery and over 400 gas stations and convenience stores under the brand names Kwik Fill, Country Fair, Keystone, and Red Apple. United Metro Energy is the largest supplier of home and business heating oil in New York City. It supplies and delivers bioheat, biodiesel, heating oil, ultra-low sulfur diesel fuel, natural gas, and gasoline throughout the New York Metropolitan Area and Long Island from its terminals in Greenpoint, Brooklyn, and Calverton, Long Island. United Energy Plus Terminals is headquartered in Philadelphia, PA, and is a wholesale and commercial distillate gasoline supplier currently operating in 25 terminals throughout Pennsylvania, New Jersey, Maryland, and Virginia.
Real Estate
Red Apple Real Estate owns, manages, and develops properties throughout the United States with a focus in New York City. Red Apple Real Estate is committed to creating a residential experience that features luxury living options and amenities, with convenient neighborhood retail, to meet the demands of today's residents. Red Apple Real Estate projects like The Andrea, The Giovanni, The Margo, and 86 Fleet Place are bringing new homes and new jobs to New Yorkers.
Supermarkets
Red Apple owns Gristedes Supermarkets, the largest grocery chain in New York City. Gristedes has been feeding New Yorkers for over 100 years and offers the freshest meat, produce, dairy products, baked goods, frozen foods, gourmet foods, and nonfood items.