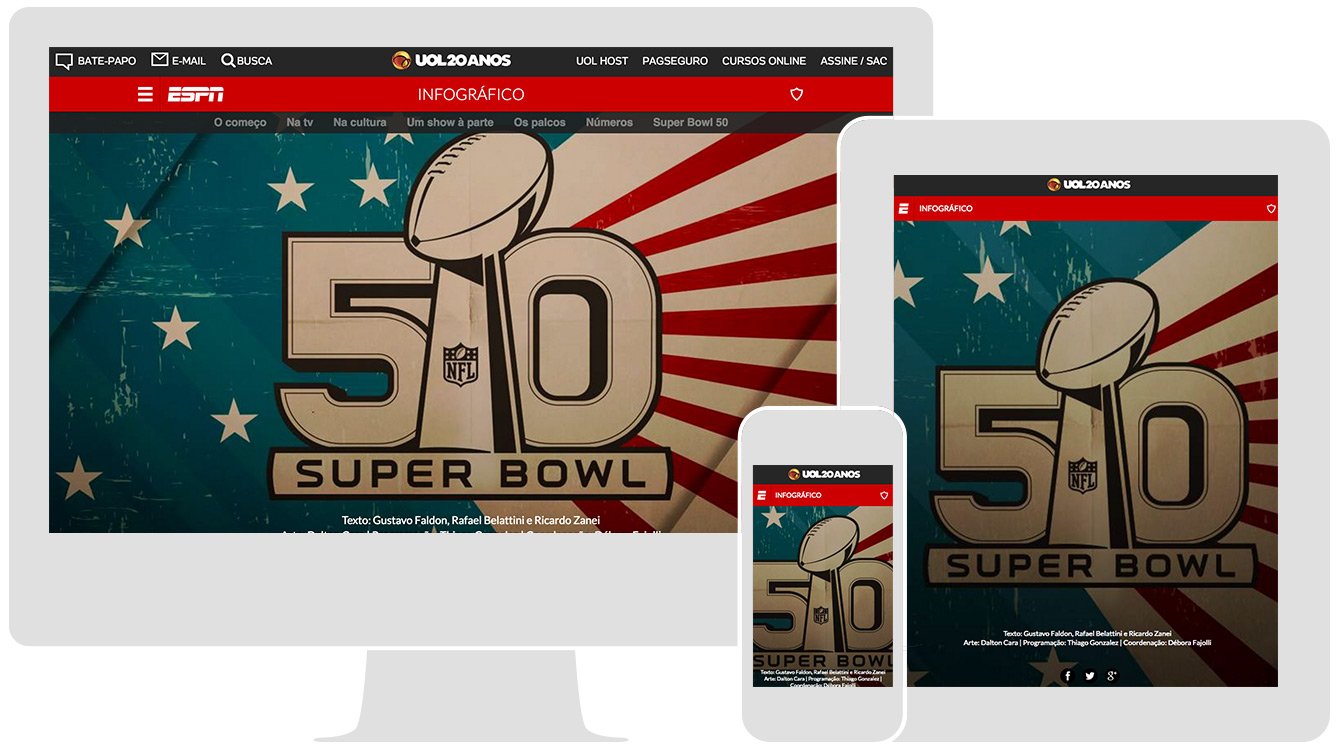 Before using Shorthand, designer Dalton Cara remembers creating multimedia and graphics-rich specials online as a time-intensive task, which then impacted on the time that could be spent on design.
"Sometimes it was frustrating because I used to rush in the design part to have time to code," Dalton says. "The projects never turned out the way they should or could be."
This need for speed is what brought ESPN Brazil to Shorthand, with demand for special treatment of certain stories, but a ticking clock on delivery.
On previous projects, where Dalton worked with a programmer, it would take one or two months to create a similar project. In comparison today, the same style of story will take two or three weeks when including the work to gather the content, and just a week or so to create the final product in Shorthand. And all without the need for development resource.
"Shorthand helped a lot in creating great stories published with a higher quality and speed," Dalton says, with Shorthand now the outlet's go-to tool for creating online specials.
"Every month we have one or two special stories. Before it was almost impossible to have this regularity."
In particular they enjoy using this format to investigate subjects at a deeper level, such as their recent special on rugby around the time of the World Cup, or their look back at the career of veteran Brazilian footballer Rogerio Ceni.
"The number of access on our website was incredible," Dalton says. "We showed the story to [Ceni] and he loved it! It was only with Shorthand that we could deliver these stories in time and with quality."
And as a designer, it's given Dalton the chance to experiment and be more creative with the presentation of the narrative.
"[It has given] me a lot of freedom to focus on the part of the job that I like most: the reading experience, creating infographics, illustrations and everything that the story requires to be more interesting."