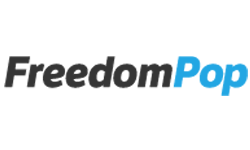 FreedomPop's mission is to deliver free and fast mobile services to all Americans.
FreedomPop is a new wave telecom company launched publicly in October 2012. It is headquartered in Los Angeles and backed by Skype Founder Niklas Zennstom's Atomico, Mangrove Capital, and DCM. Delivering unprecedented value and convenience to the mobile market, FreedomPop ensures that no American is left off the digital grid.
The FreedomPop Team consists of seasoned web and telecom entrepreneurs who are committed to providing to customers free mobile services in the same way Skype provides free voice, Dropbox free data and Spotify free music. Through its innovative model and approach, FreedomPop currently offers customers free 4G mobile phone service, free wireless internet, and free home broadband.
FreedomPop's high speed wireless internet service runs across Sprint's LTE network, 4G WiMax and 3G CDMA networks.

Guaranteed high speed wireless Internet on all your devices no matter where you go. Whether in the airport or at the beach, FreedomPop's elegant pocket-size hotspots ensure you always have free wifi for your tablet, computer and phone.
100% Free Wireless Internet Provider & 4G Mobile Broadband ISP
FreedomPop is the nation's first wireless Internet provider committed to delivering 100% FREE 4G mobile broadband Internet access. FreedomPop's partnered with leading wholesale 4G Wimax and 4G LTE mobile broadband networks to deliver the fastest high speed Internet available and offer the flexibility of wireless Internet. Replace your at home DSL and cable broadband Internet service today and enjoy the speed, mobility and low cost of FreedomPop's 4G wireless broadband Internet service.
For more information, email info@nydla.org or fill out the form below!
[wp-highrise-contact]