For most of us, the story of the assassination of President John F. Kennedy depicts Lee Harvey Oswald as a convenient cliche or a conspiracy puppet, Lone Gunman or Framed Patsy. Lost among the competing theories of villainy and cover-up is the real Lee Harvey Oswald, a troubled young man from a fractured family, a lonely child born without a future.
In this original and dramatic work, Steven Beschloss draws on a rich but relatively unmined public record, key interviews with Marguerite and other family members, and Lee's own writing and statements to trace the origin of an American tragedy.
He was a quiet boy who loved to stare at the stars. She was a bossy woman who always felt broke. He loved to ride the subways, skip school, go to the zoo. She was desperate and itinerant, forced to put her three kids into a New Orleans orphanage. He was a heavy reader, a homebody; she an oppressive and volatile figure. Both felt the world owed them better, and both carried a grudge that never softened. He was Lee Harvey Oswald and she his mother Marguerite.
Find one adapted excerpt in The New Republic, another in The Smithsonian, a radio interview on New York's WNYC Morning Edition, author interviews with Thin Reads and BlogHer, and "10 Things You Didn't Know about Lee Harvey Oswald" at Thought Catalog.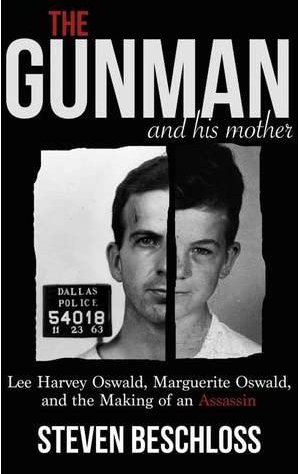 This was his moment, the fulfillment of the Grand Plan. He had worked it out in his head: this would be his new beginning, a world where he could not be harmed, where workers were not treated like slaves, where there was no mother to bother him, and he could become the historical figure he knew he was. He was only twenty, a boy, a scared and lonely one, in fact, who barely left his hotel room upon landing in the capital of the Soviet Union.
It was October 21, 1959, less than a month after U.S. President Dwight Eisenhower had hosted Soviet Premier Nikita Kruschev at Camp David, creating a momentary thaw in relations between the two Cold War adversaries. Lee Harvey Oswald had arrived in Moscow the week before on October 16, determined to toss away his life in America forever. With the help of his Intourist interpreter Rimma Shirokova, he had sent his request for citizenship to the Supreme Soviet: "I do not want to return to any country outside of the Soviet Union," he wrote by hand. "I am willing to give up my American citizenship and assume the responsibilities of a Soviet citizen."
It was all perfectly clear, except it wasn't. A terrible hitch—the officials said no to his request, told him they would not extend his visa that expired that day, and immediately booked him a train out of Russia. He would be alone in a hotel room in Moscow. Room number 320, Hotel Berlin. A dead-end…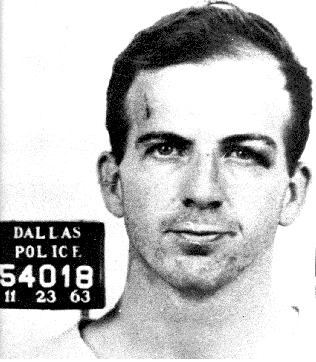 For three decades, Steven Beschloss has created award-winning content, as a writer, journalist, editor and filmmaker. Consistent in this work is a passion for writing and a belief in the transformative power of story.
As a writer and journalist — from the U.S. and Europe — his writing on international and urban affairs, politics, economics, art and culture has been published by The New York Times, The New Yorker, The New Republic, Smithsonian, The Chicago Tribune, TV Guide, The Village Voice, The Wall Street Journal, Parade Magazine, National Geographic Traveler, The Economist Intelligence Unit and dozens of other print and online outlets. He's been nominated for a Pulitzer Prize, selected Journalist of the Year in Virginia, and honored with a magazine writing award by the American Society of Journalists and Authors. He is the author of the newly released book The Gunman and His Mother: Lee Harvey Oswald, Marguerite Oswald and The Making of an Assassin, a bestselling Amazon Kindle Single. He is also the co-author of Adrift: Charting Our Course Back to a Great Nation (Prometheus Books) and a featured guest on MSNBC, Fox Business and NPR.
Between 2005 and 2008, Steven enhanced his editorial experience as a Managing Executive Editor for The Ritz-Carlton Magazine, with a particular focus on international travel, art and architecture. He created the concept and served as the founding editor of 6 magazine, an experiential travel and luxury lifestyle publication. Working as an editorial manager for a leading custom media firm, he co-managed a staff of 32 editors and art directors producing more than a dozen magazine titles and other digital content. He also has moderated national and regional panels on such topics as cities and urban change, global leadership and trade, and writing and publishing.
Since the mid-'90s, Steven expanded his storytelling skills to film and video. Taking on various roles as a scriptwriter, producer and director, he has made documentary and fiction films for European television, including The Miracle, shot in St. Petersburg, Russia, for the French-German ARTE channel and first screened at the Pompidou Centre in Paris. In 2003, he co-wrote and co-produced Paris, a noir thriller shot in L.A. and Las Vegas that premiered in competition at the Tribeca Film Festival, was acquired by 20th Century Fox Home Entertainment, sold to more than 20 countries, and aired for nearly two years on the Showtime movie channels.
In addition, Steven has worked with leading brands and their partners to help shape their media profiles and tell their stories — in print, online, in video — as a writer, editorial manager and communications strategist. This has included high-end hotel brands such as The Ritz-Carlton, Four Seasons and MGM Resorts, and other global enterprises such as The North Face, the RAND Corp. and Science Foundation Ireland. He also has worked with start-ups and emerging enterprises to define and develop their brands. Recently, Steven has begun working with key Arizona State University executives and faculty, writing and editing op-eds, essays and other content, as well as helping shape strategic communications.
A Chicago native and married father of two daughters, Steven has lived and worked in New York, London, Helsinki, Moscow and Los Angeles (among other U.S. locales). He is a graduate of Haverford College, earned his master's degree at Northwestern University's Medill School of Journalism, and spent a year studying economic history in the graduate school of the London School of Economics. He currently resides in Arizona.
Paid Members of NYDLA: Email the receipt from your book purchase to StevenBeschloss@NYDLA.org and we shall credit your NYDLA membership fee one month (a $25 value). Fill out this form to purchase the book from Amazon.