We highly recommend those listed below for their outstanding work. Their books, blogs, podcasts, and works are all useful and in alignment with the mission statement of the NYDLA. Please visit their websites by clicking the "More Info" button.
Cheri Jacobus is the founder, President, and Executive Producer of "America Reads The Mueller Report" airing on local TV in several states to educate Americans on what Special Counsel Robert Mueller actually found and reported.
Whitney Johnson is the leading thinker on driving innovation through personal disruption. Johnson is the co-founder of Rose Park Advisors. During her tenure as President, the CAGR of the Fund was 11.98% v. 1.22% for the S&P 500.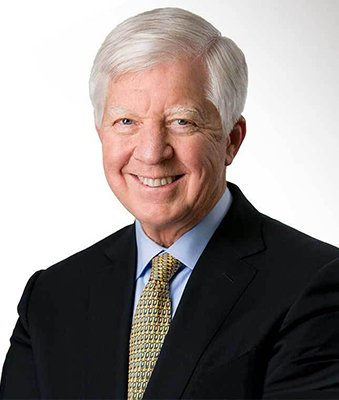 Bill George is a Harvard Business School Professor, where he has taught leadership since 2004. Bill is the former chairman and chief executive officer of Medtronic and the author of four best-selling books.
Tom Peters is an American writer on business management practices, best known for In Search of Excellence (co-authored with Robert H. Waterman Jr).
Beth Fitzgerald is a Life and Career Strategist, Coach. Author, Teacher, International Speaker, Master EFT Practitioner, and Entrepreneur.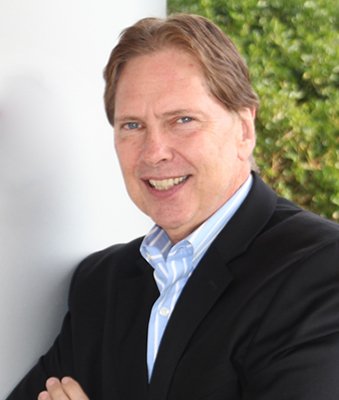 Peter Weedfald is very proud and honored to join SHARP Home Electronics Company of America as Senior Vice President of Sales & Marketing in Montvale, New Jersey, effective June 1, 2015.
Hubert Joly has been recognized as one of the one hundred "Best-Performing CEOs in the World" by Harvard Business Review, one of the top thirty CEOs in the world by Barron's, and one of the top ten CEOs in the United States in Glassdoor's annual Employees' Choice Awards.
Frank Sonnenberg is an award-winning author and a well-known advocate for moral character, personal values, and personal responsibility.
Ms. Spector has received numerous honors and was asked to teach Grand Rounds to Southwestern Medical School in
Dallas to teach the Professors and students how to recognize Munchausen by Proxy signs in parents.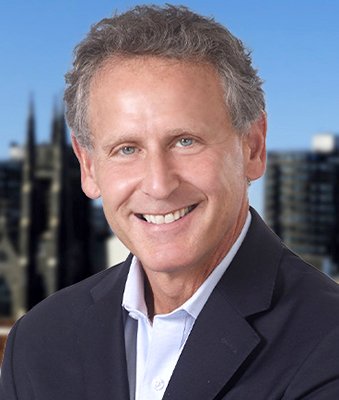 Jim Citrin leads Spencer Stuart's North American CEO Practice and is a core member of the firm's Board Practice. During his 25 years with the firm, he has worked with clients on more than 750 CEO, board director and other top management searches and succession assignments.
Tsedal Neeley is the Naylor Fitzhugh Professor of Business Administration at the Harvard Business School. Her work focuses on how leaders can scale their organizations by developing and implementing global and digital strategies.
Adam Grant is Wharton's youngest full professor and single highest-rated teacher. He has been recognized as one of BusinessWeek's favorite professors, and one of the world's 40 best business professors under 40.
Conor is a sought-after keynote speaker on Leadership. He teaches Leadership Communications at IESE Business School and is the President of Vistage in Spain, part of the world's leading CEO organization.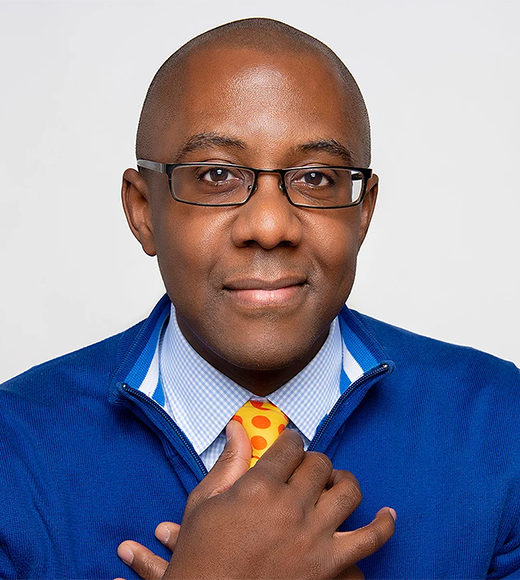 Ramon Ray is a motivational and high-energy speaker. He's an entrepreneur, best selling author and in-demand expert on business growth.
Rita is a Globally recognized expert on strategy, innovation, and creating growth under uncertain conditions.
British born and 30 years of engaging millions of attendees of premier sports, music and business events worldwide (2 billion including TV coverage). Dave loves coaching, motivating and mentoring successful speakers.
Dan Cockerell is the 26-Year Veteran Vice President of Disney Magic Kingdom.
Colleen is the author of Nonstop Sales Boom. She is an award-winning keynote speaker and delivers engaging and strategic presentations to massive audiences all over the world.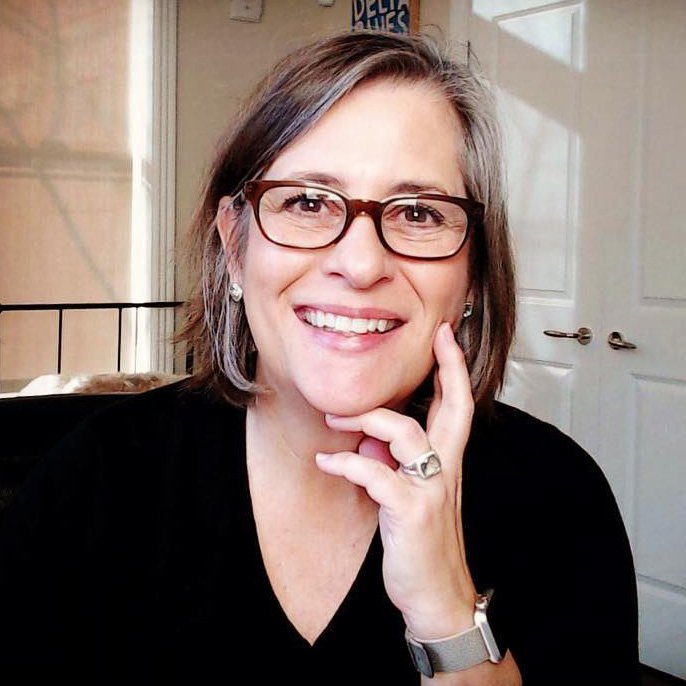 In practice for over ten years, Michele Woodward is a Master Certified Coach who has coached executives across the U.S. and around the world, from Japan and Australia to Latin America and Europe.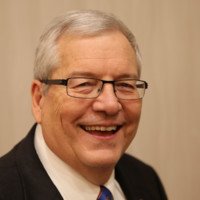 Mitchell Erickson, Consultant on Tech Future and Environmental PCBs. He focuses on tech trends that represent opportunities and threats to society, markets, and our homeland security. Dr. Erickson helps shape our tech future.
Evan Kirstel is a B2B thought leader and top technology "influencer" with a direct social media following of more than 400,000 (252K Twitter, 55K LinkedIn and 95K Instagram followers)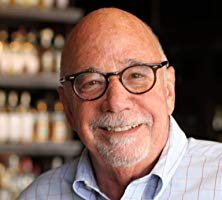 Bob is the author of four Amazon #1 selling books about advertising. He is also one of the most sought-after international speakers on advertising and marketing.
Brett Williams, Maj Gen USAF (Ret)
COO IronNet Cybersecurity, Keynote Speaker, Thought Leader in Leadership and Cyber Security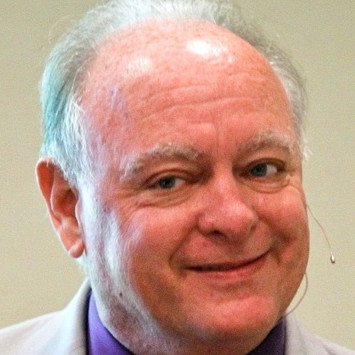 Lenn's clients call him the "Mouse Man." He teaches Disney-inspired customer service, leadership, innovation and presentation methodologies. Past clients include Lowes Foods, Hamilton Health Care, MPI, the National Guard and the US GAO.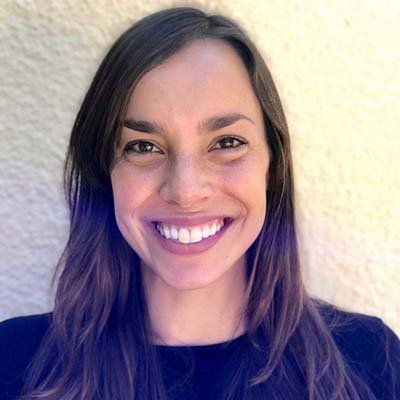 Dr. Corinne Novell is a social scientist who studies how people navigate information environments online. In her research, she examines factors that prompt people to avoid available information (e.g., feedback), and the consequences of such avoidance.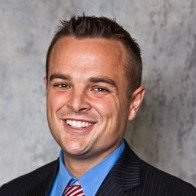 I have been an educator in Las Vegas and southern Nevada since 2005. I have a Bachelors in Communications from the University of Nevada at Las Vegas and my Masters in Education from Sierra Nevada College. I am passionate about connecting students with primary sources of education through the use of technology.
Joanne Wilson is the Gotham Gal. In 2007, She made her first angel investment. Since then, her portfolio has grown to include more than 90 companies. She has also focused her thesis on female entrepreneurs — a decision that is more practical than philanthropic.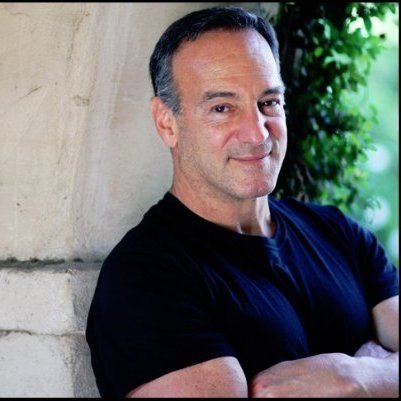 Peter Onorati attended college at Lycoming College, where he received his B.A. degree in Business Administration. He started in comedy, and left the business world for acting. He now lives in Los Angeles, appearing in both films and television shows. He is married to writer Jeanette Collins, and they have three sons.
Steve Olenski is the CMO Whisperer. Steve's innate ability to instantly put people at ease while dispensing his unparalleled level of real-world experience and knowledge make him, as one business leader called him: A unicorn.
Marissa Brassfield is Ridiculously Efficient®. She's an operational efficiency specialist with a passion for supercharging small, entrepreneurial teams working on projects with global impact. Her mission is to help high performers create freedom through effective teamwork.
Jon Horovitz is Mr Wireless. Jon is a successful sales executive and leader, specializing in building strong teams, revenue attainment, consultative selling, distribution development, operations and contract negotiations in the mobile industry.
Lee Cockerell is the former Executive Vice President of Operations for the Walt Disney World® Resort. After spending more than 40 years in the hospitality industry developing skills and learning lessons in leadership, Lee Cockerell has formed a new company to share his thoughts and experiences.
Pamela Slim is an award-winning author, speaker and small business strategist. She is the founder of K'é, a small business community space in downtown Mesa, where she conducts classes, hosts networking events and creates content for her virtual programs.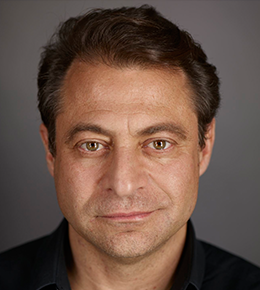 Dr. Peter H. Diamandis is an international pioneer in the fields of innovation, incentive competitions and commercial space. In 2014 he was named one of "The World's 50 Greatest Leaders" – by Fortune Magazine.
Joshua Spodek wrote the bestseller Leadership Step by Step and coaches and teaches highly-rated, unique, effective active, experiential, courses online and in person on leadership, creativity, sales, motivation and entrepreneurship.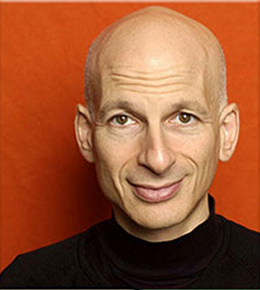 Seth Godin has authored thirteen books, all of which have been bestsellers. Having founded dozens of companies, Seth writes about the way ideas spread, marketing, quitting leadership and most of all changing everything.
Freda is a serial entrepreneur, and a New York Certified Business Advisor, with twenty-eight years of entrepreneurial experience. She also holds an MBA in International Business Management from the Zicklin School of Business, Baruch College in New York City, ranked as one of the 25 top business schools in the country.
Kaila Colbin is a creative entrepreneur with a passion for extraordinary experiences. She's a TEDx licensee, an Ambassador for Singularity University, a Project Management Professional, and a graduate from Cornell University.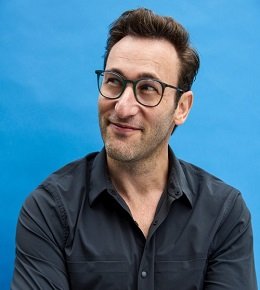 Simon Sinek teaches leaders and companies how to inspire people. He writes, consults and speaks all of "Why"- the purpose, cause or belief that drives every one of us. He wrote the book Start with Why, and is a renowned columnist.
Jody Maberry is a marketing consultant focused on building customer experience for businesses based on ideas drawn from some of America's favorite places. After serving as a park ranger for many years, He now help bring the outside perspective to
Dan Rust is the author of "Workplace Poker: Are You Playing the Game, or Just Getting Played?" His writing and keynote speeches focus on career acceleration strategies for the modern workplace.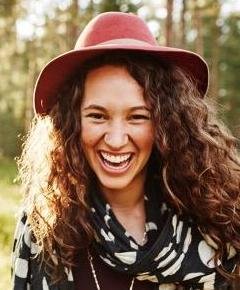 Writer, artist, and speaker Amber Rae is building a movement around choosing "Wonder over Worry." Her work empowers us to get unstuck, unlock our creativity, and (finally) start or finish what matters most.
Derek Sivers is a Writer, Programmer and Student who is fascinated with the usable psychology of self-improvement, business, philospy and culture.
Dorie Clark is a marketing strategy consultant, professional speaker, and frequent contributor to the Harvard Business Review, TIME, Entrepreneur, and the World Economic Forum blog.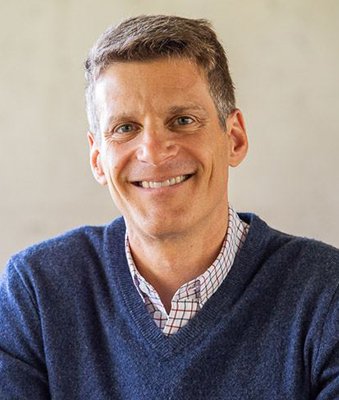 Peter Bregman is the CEO of Bregman Partners, Inc., a company that strengthens leadership in people and in organizations.
Dr. Bruce White has been a college professor, dean, and department chair for over 38 years. Over those years, he has mentored many students in finding majors, careers, internships, study-abroad experiences, part-time jobs and more.
David Burkus is the author of The Myths of Creativity: The Truth About How Innovative Companies Generate Great Ideas. He writes regularly for Harvard Business Review, Forbes, PsychologyToday and 99U.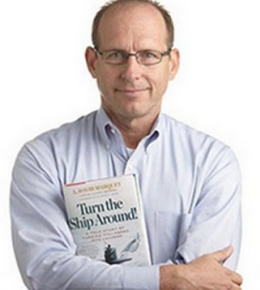 David Marquet imagines a work place where everyone engages and contributes their full intellectual capacity, a place where people are healthier and happier because they have more control over their work–a place where everyone is a leader.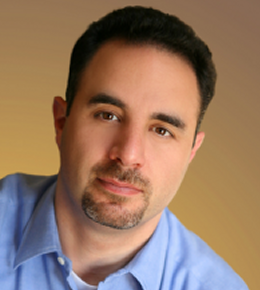 Mike Figliuolo is the founder and managing director of thoughtLEADERS, LLC, and is the author of One Piece of Paper: The Simple Approach to Powerful, Personal Leadership and is a nationally recognized speaker and blogger.
Daniel Pink is the author of four provocative books about the changing world of work – including the long-running New York Times bestseller "A Whole New Mind", and the #1 New York Times bestseller "Drive". His books have been translated into 33 languages.
Neil deGrasse Tyson is currently the Fredrick P. Rose Director of the Hayden Planetarium at the Rose Center for Earth and Space, and a research associate in astrophysics at the American Museum of Natural History.
Malcolm Gladwell has been a staff writer with The New Yorker magazine since 1996. All four of his books have been on the New York Times bestsellers list. His research and curiosity leads him to uncovering hidden truths in strange and unique hidden data.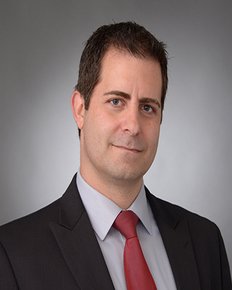 Anthony Zeoli is an experienced transactional attorney and Partner at Freeborn and Peters LLP in Chicago. He practices law in the areas of commercial financial, securities, real estate and general corporate law.
Former Yahoo Chief Solutions Officer Tim Sanders has consulted with industry leaders, governments and trade associations on sales processes, new media, leadership development and talent management.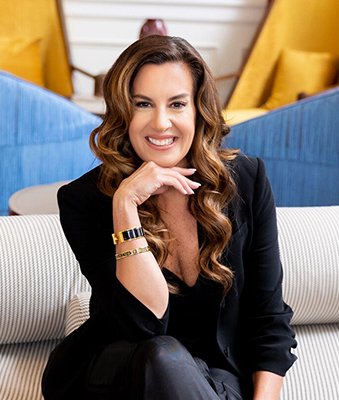 Rhonda Vetere is a seasoned C-Suite executive and passionate global leader in technology. Recognized as one of Most Powerful Women in Technology and a two-time author.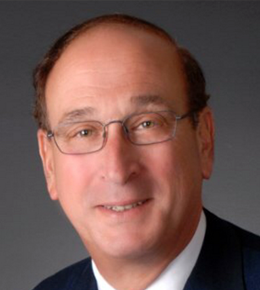 Edward D. Hess, Professor of Business Administration and Batten Executive-in-Residence spent more than 30 years in the business world. He is the author of eleven books over 60 articles, and over 60 Darden cases.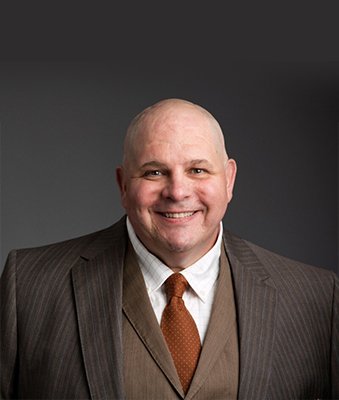 John Spence is an author, international executive coach, professional development educator, virtual trainer, strategic planning facilitator, keynote speaker, and developer of online learning programs.
Inc Magazine Top Fifty Leadership and Management Expert and Top 100 Great Leadership Speakers. Currently, I coach leaders, consult with organizations, and deliver corporate and community presentations.
Thomas Capone has been providing telecom and technology services to Fortune 1000 clients (and technology startups) since 1983. 46% of the global $1.3 Trillion digital education and remote training markets are serviced by NYDLA sponsors.