This event is now past: Click Here to view photos of the event!
Present the Nonprofit TechCon – "How Technology has Changed Everything for Nonprofits"
On Thursday, December 10th, NYDLA and NYN Media will host Nonprofit TechCon which will bring together technology, IT and executive leadership from nonprofits across New York to the impact technology, has had, has today and will have on the nonprofit community.



The event will be held at:
Fordham University, Center for Nonprofit Leaders
Pope Auditorium
60th Street Entrance, Lincoln Center (Look Inside!)
8:00 -8:30 am Networking & Registration
8:30 -8:45 am Welcome and Opening Remarks

8:00 – 8:30 am Networking & Registration



8:30 am Welcome and Opening Remarks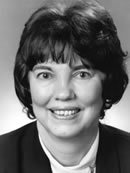 Elaine Congress,
Associate Dean of Continuing Education,
Graduate School of Social Service at Fordham University


8:45 am Technology 101: What is basic, cheap or free? A Checklist of Tools
While new technology continues to develop, more tools are available for nonprofits, higher education and other organizations. It's no secret that smaller organizations generally have fewer resources, smaller staff and therefore less time to dedicate to enhancements than others, but there are incredible tools available at little or no cost to groups like these. This panel will help attendees to compile a basic toolbox of resources that can benefit each organization and discuss these amazing products and services available by groups who understand their needs.
Moderator:


Lauri Goldkind,
Associate Professor,
Graduate School of Social Service,
Fordham University
Panelists:
Mary O'Shaughnessy, Manager Information Technology, Her Justice & Volunteer Partner, Operations Management-Disaster Response, American Red Cross
Cory Cary, Senior Program Manager, Corporate Citizenship & Corporate Affairs, IBM
Peggy Duvette, Director of Social Impact, Netsuite
Andrew Shockey, Assistant Vice President – Risk Management, Philadelphia Insurance Company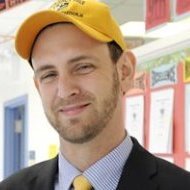 Seth Andrew,
Senior Advisor to the Chief Technology Officer,
The White House & Founder,
Democracy Prep Public Schools (invited)
10:40 am
Session A: Streamlining Operational Processes: Nonprofits Need for Automation
Because of budgets and funding it appears that all nonprofits need automated systems, strong financial practices, smart real estate strategies and multiple grant tracking capabilities. This event will bring together top-level Board Members, Executive Directors and Chief Financial Officers from nonprofits across New York to discuss how to streamline operations processes and make smart choices that effect the day to day and year to year of nonprofit institutions.
Moderator:


Jacqueline M. Tiso,
President,
JMT Consulting Group

Panelists:
David Bucciferro, Senior Advisor, Foothold Technology
Thomas Dewar, Executive Director of Information Technology, Lutheran Social Services
Larry Shiller, Executive Director, Rising Stars Foundation
Katie Dormont, National Director – Business Solutions, New Leaders
Session B: Using Technology to Enhance Your Message: From Websites to Social Media to Mobile
Technology has changed the way we learn and the way we respond to the millions of messages we encounter in a day. For this reason, cross-platform messaging is key to maximizing an organization's output. This session will cover the way digital media has become vital, and how strategies for successful messaging can vary across different mediums from websites to social media to mobile devices.
Moderator:


Jeremy Schneider,
Chief Technology Officer,
Alliance for Downtown New York

Panelists:
Marc Climaco, Social Media Engagement Strategist, Ford Foundation
Himanshu Sareen, CEO, Icreon
Achumboro Ataande, CEO, OurComm.org
H. Aldervan Daly, Fundraising Consultant/Author, "The Thoughtful Approach"
11:30 am
Session A: Avoiding Disaster: A Practical Guide for Backup Systems, Disaster Recovery Planning and Secure Private Computing
Though the use of technology has become a routine part of our days, it can be difficult to know what steps you need to take to keep your nonprofit safe and secure. With so much of your organization's essential information reliant on technology, a disaster recovery (DR) plan should always be in place. This session is dedicated to educating participants on the basic planning systems. What items are critical to back up? Are Cloud-based backup systems reliable? What will the cost be to protect my organization? This session will discuss these questions and examine what the key parts of a DR plan should be regarding regular updates, testing and reviews of backup systems. Attendees will also learn about steps to take to ensure the security of your organization's information and how to identify and resolve cyber security threats.
Moderator:



Jane LeClair,
Chief Operating Officer,
National Cybersecurity Institute at Excelsior College

Panelists:
Carl Bentsen, Director of Operations and IT, The Coalition for the Homeless
Luis Matos, Vice President for Information Technology, Comunilife, Inc.
Bruno Scap, Assistant Director of IT, Data Science Institute, Columbia University
Jason Hutchins, President, Nonprofit Solutions Network
Session B: Crowdfunding: Challenges & Opportunities
Sometimes crowdfunding is a large source of an organization's budget, and for others, it may even be counterproductive. How do you know the pros and cons of crowdfunding for your organization or a specific project? How do you create specific, measureable, attainable, realistic and timely crowdfunding goals that benefit your nonprofit? This session will provide attendees with strategies for determining when crowdfunding is the best option for fundraising and spreading your organization's message.
Moderator:



John Mix,
Director, Digital Fundraising and
Marketing,
International Rescue Committee

Panelists:
Rachel Armbuster, CEO, Armbruster Consulting
Staci Cross, Director, National Events, Children's Miracle Network Hospitals
Charlie Mulligan, CEO, GiveGab
Patrick Yurgosky, President, Yurgosky Consulting
12:20 pm Keynote Presentation


Minerva Tantoco,
Chief Technology Officer,
New York City
1:35 pm CTO/CIO Roundtable: Introducing Technology into Existing, More Traditional Organizations
Technology truly has changed everything for nonprofits. New technology can increase productivity at your organization so that your employees can focus on your mission. While these technologies may warrant a new and different approach, they are vital and powerful tools to bringing more traditional nonprofits into the digital age. Hear from leaders in the field as they share success stories on the best ways for organizations to incorporate new technology and effectively communicate in our ever-changing digital world.
Moderator: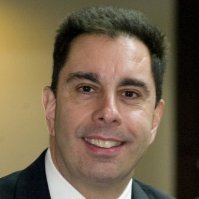 Larry Bonfante,
Chief Information Officer,
United States Tennis Association
Panelists:
Sandy Jandu, Executive Director, Business & Technology Solutions, New Leaders
David Wallach, Vice President of Information Technology, Saint Dominic's Home
Paul Chernick, SMD, Business Analysis – Information Technology, Teach For America
2:20 pm Keynote Presentation


Stanley S. Litow,
Vice President of Corporate Citizenship & Corporate Affairs,
IBM and President,
IBM Foundation
2:50 pm Digital Media Monitoring, Analytics and Optimization
Utilizing digital media includes monitoring your success. How many people are seeing your content or hearing your message? How is your target audience reacting? Who is engaging with your organization and involved in your mission? How do you create specific, measureable, attainable, realistic and timely crowdfunding goals that benefit your nonprofit?
Moderator:


Sarah Schenck,
Chief Digital & Communications Officer,
The Supportive Housing Network of New York
Panelists:
Norman Reiss, Project Manager, Technology, Center for Court Innovation
Aaron Godert, CTO & Founder, GiveGab
Jereme Bivins, Digital Media Manager, The Rockefeller Foundation



3:35 pm Networking/Break


3:55 pm What Every Nonprofit Needs to Know about Cloud Computing
For many people, cloud computing seems like an abstract or challenging concept, but most don't realize that the new technological norm is much less complex than it may seem. This forum will allow attendees to understand and discuss the benefits and risks surrounding the "Cloud." Does cloud computing increase or decrease my organizations costs? Will my cloud computing systems rely on help from information technology gurus, or does it make my work easier? Attendees will learn the essentials of cloud computing so they can compare it with other models or strategies.
Moderator:


Thomas Capone,
Executive Director,
The New York Distance Learning Association

Panelists: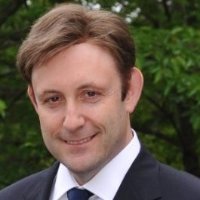 David Bernstein, Founder, President, and CEO of AnythingIT

Thomas Olson, CFO, Esprit Data Ltd.
Marlowe Cochran, Information Security Administrator, ISO, Siena College
John Karanikolas, Managing Partner, Synaptitude
4:40 pm The Growth and Impact of E-learning
More and more nonprofits, schools and associations are turning to eLearning to meet their needs. These platforms with features like content sharing, reporting, calendaring, and administrative tools can help everyone involved in your organization stay up-to-date and in sync with one another. They can help save time, paper and money by being based in the cloud, deployed in many major languages, and unite all users regardless of where they live or what languages they understand. Further to this, there are many groups implementing programming as part of their lesson plans which diversifies the talent pipeline of students who pursue computer science and technology.
Moderator: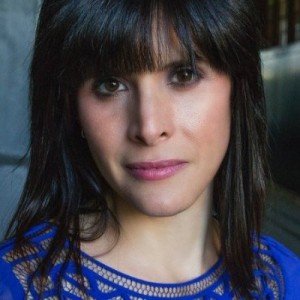 Yvonne De La Pena,
Director of Learning and Engagement,
CodeNow
Panelists:
William Brennan, Lead Innovator, Farmingdale School District & Co-Founder, School Leadership 2.0
Elizabeth Ferrao, Director, Women Who Code NYC
Gerardo Porteny Backal, President & Founder, Young Men For Gender Equality & President/ Founder, Pink Life Against Breast Cancer A.C.


5:30 pm Closing Announcements, Raffle Winners & End of Conference

Please email Tom@NYDLA.org for details.
[wp-highrise-contact]