"The Wrong Woman is a twisted thriller populated by well-drawn characters you'll want to see more of in future books from gifted author Leanne Sparks!"
The past is never far behind, as a string of murders threatens to unleash long-buried secrets in this pulse-pounding thriller for fans of Melinda Leigh and T. R. Ragan.
The only survivor of Denver's notorious "Reaper" serial murders, FBI Special Agent Kendall Beck grapples with the ghosts of her past by seeking justice for victims of abuse. She's neck deep in a particularly ugly case involving the disappearance of five-year-old Emily Williams—but her investigation is derailed when her best friend and roommate, Gwen Tavich, turns up dead floating in a nearby lake.
Devastated by the news of Gwen's death, Kendall teams up with Denver detective Adam Taylor to find the killer. Gwen's fiancé, Ty Butler, is being evasive about the last time he saw Gwen, and as the evidence mounts against him, he's arrested for the murder. With every new clue, Kendall questions how well she really knew her friend. And when Gwen's dark secrets begin spilling out one by one, she begins to understand the devastating magnitude of her murder. The Reaper has returned to Denver—and he's not stopping at just one victim.
As the trauma of Kendall's past comes roaring back, she and Adam have no time to spare before more bodies start piling up. And then Kendall makes a shocking discovery that reveals the horrifying truth behind Emily Williams's disappearance. Now, Kendall must confront her darkest fears as she and the Reaper face off one more time.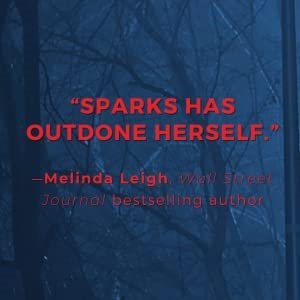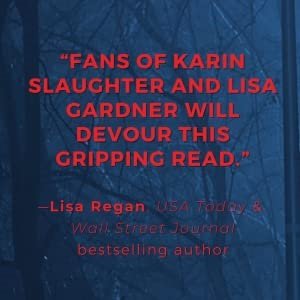 After a short career in law, Leanne Kale Sparks is returning to her first love—writing about murder, mayhem, and crime. Currently, she is an author with Crooked Lane Books and is working on a new series featuring an FBI agent hunting down her best friend's murderer. The backdrop is the Rocky Mountains of Colorado, the playground of her youth, and the place that will always be home. She currently resides in Texas with her husband and German Shepherd, Zoe.
Paid Members of NYDLA: Email the receipt from your book purchase to LeanneKaleSparks@NYDLA.org and we shall credit your NYDLA membership fee one month (a $25 value). Fill out this form to purchase the book from Amazon.