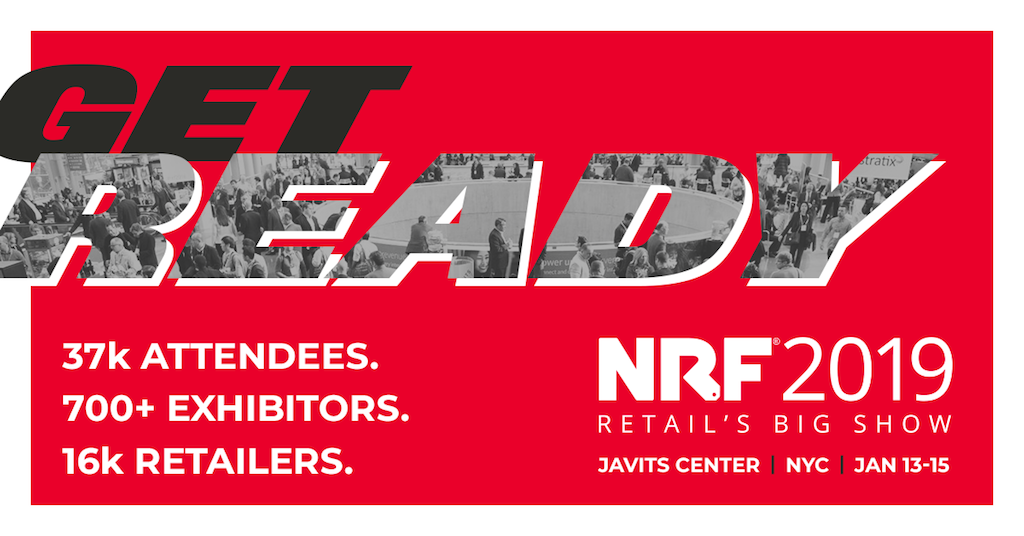 One show that shows up all the others
It's more than a conference. It's a community filled with the largest global audience and exhibitor base that could only come from NRF.
NRF 2019: Retail's Big Show is a marketplace for ideas and relationships. A chance to forge new partnerships, try out best-in-class experiences, and learn from some of the biggest players transforming retail today. An event guaranteed to drive impact. Because after all, what's the point of a show if you have nothing to show for it?
The World's Largest Retail Conference and EXPO
Where retail's focus is set for the year

The Big Show is the moment where retail convenes to kick off the year with a unified ambition.
Where rising stars and visionaries are celebrated

At the NRF Foundation Gala game changers in retail and rising stars are awarded for their impact.
Where attendees leave with tangible takeaways

At the Big Show attendees leave with more than notes, they leave with new partners to transform their business.
Where leader meets disruptor meets startup

With nearly 40 thousand retailers, vendors, and industry experts, it's impossible to leave Retail's Big Show without networking with the best.
Where retail innovation happens

With the Big Show in New York, attendees are surrounded by the future of retail.
JoinNYDLA.org today and attend The Big Show for FREE!