With our story, we'd like to start with the future.
After nearly 16 years of independent innovation, DSCI became part of TelePacific in 2016. With this acquisition, both DSCI and TelePacific immediately evolved from regional providers to become the nation's premier managed services carrier. The restrictions placed by geographic borders and the need to deal with multiple incumbent service providers have been swept away. Our combined company brings leading-edge unified communications, managed IT, connectivity, cloud, and continuity services together in a single provider, all backed with the guaranteed performance that comes from our shared legacy of carrier-grade service quality.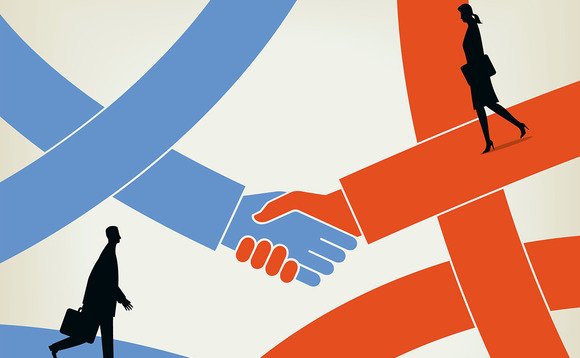 About DSCI, a TelePacific company
Businesses nationwide trust DSCI to manage their mission-critical network services. DSCI's award-winning, enterprise-grade unified communications, managed IT, and connectivity services empower companies to unleash productivity by streamlining processes, proactively monitoring systems, and staying current with rapidly-changing technology. DSCI backs its services with a zealous commitment to Customer Care, including a 100% network uptime guarantee and 24/7/365 live-answer technical support. DSCI is part of TelePacific, the premier managed services carrier that delivers comprehensive communications solutions to 75,000 business locations nationwide. To learn more about DSCI's expertise, use the contact form below and a representative will contact you.
We Offer a Powerful Combination
TPx's xNetwork gives us the power to deliver a continually expanding suite of advanced services to our customers, including unified communications, remote IT support, Metro Ethernet, and more.
Join the Revolution Against Commonplace Technology
TPx was founded on the notion that there's no need to settle for dated technology and impersonal customer service. Our customers have harnessed the power of our hosted communications, managed IT, and connectivity services to revolutionize the way they do business.
Highly Personalized Customer Service
At TPx, we believe that well thought out, properly implemented, and aggressively supported network services will unleash your productivity. As a TPx customer, you'll have complete access to the industry's most seasoned and knowledgeable team of technical support professionals.

Uh oh!
Something is wrong with your Wufoo shortcode. If you copy and paste it from the Wufoo Code Manager, you should be golden.