ABOUT THE BOOK
WHAT KIND OF
LEADER DO YOU
ASPIRE TO BE?
In a world where life changes with ever-increasing speed, old rules set in stone won't enable you to adapt – especially when it comes to providing effective leadership in real-time. This is why Leadership Worthy stands out. Through explanation of Leadership Pillars, Essential Skills and Dynamic Actions, Bill's insights inspire focused and impactful leadership actions.
Leadership Worthy invites aspiring leaders to examine their careers and identify where they need to focus in order to realize their goals and fulfill their higher purpose.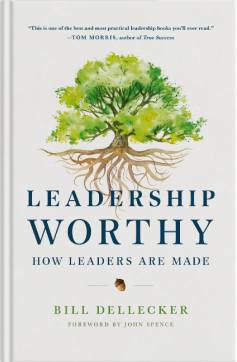 LEADERSHIP PURPOSE
MAXIMIZE THE
MOMENT
– A decision we can choose to make every single day!
Living a purposeful life worth leading doesn't happen by accident; it happens through a series of conscious decisions and corresponding actions taken consistently over time. Every experience is a new opportunity to learn and grow as we navigate life's journey.
The here and now is where we build relationships and create value as leaders. Each new day provides us with a fresh opportunity to use it – or lose it.
"TO BUILD SOMETHING
CONSISTENTLY GREAT
REQUIRES MORE THAN
JUST HANDS AND FEET;
GREATNESS IS FUELED
"WITH GREAT EFFORT
COMES GREAT
OPPORTUNITY."
Frederick Drew Dellecker
Captain, U.S. Air Force
<>
1990-2017
MET BILL DELLECKER
A LIFETIME OF
LEARNING TO LEAD
Over the course of a progressive career spanning more than forty years, Bill has led at every level, from start-ups to established and fast-growing businesses. With a unique passion for people and a desire to make a difference in the lives he's had an opportunity to touch, Bill has dedicated himself to helping people and companies become better versions of themselves. Through sharing practical insights, based upon real-life experiences, Bill inspires and guides those who are willing to put in the work to become Leadership Worthy.
Leadership Worthy is Bill Dellecker's first published book.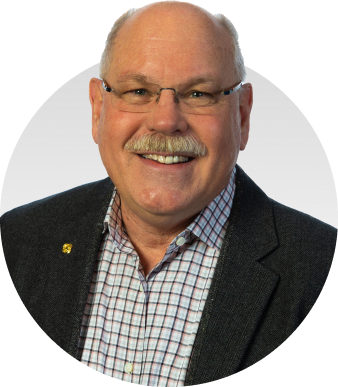 LEADERSHIP WORTHY IS A MUST-READ FOR SENIOR LEADERS AND MANAGEMENT PROFESSIONALS, AS WELL AS ASPIRING LEADERS WHO ARE PREPARING TO LEAD THE MOST IMPORTANT ELEMENT OF ANY ORGANIZATION…PEOPLE.
LEADERSHIP WORTHY IS THE MOST PRACTICAL. POWERFUL. PURPOSEFUL. BOOK I'VE READ ON THIS TOPIC AND CRAVE THAT MY CLIENTS (AND I) WOULD BECOME THE WORTHY LEADERS DESCRIBED BY BILL DELLECKER! THIS IS MANDATORY FOR ANYONE WHO MANAGES PEOPLE OR ASPIRES TO RAISE THEIR LEADERSHIP GAME. WHILE THE ENTIRE BOOK DELIVERS HUGE VALUE, CHAPTERS 1 (PEOPLE) AND 5 (CULTURE) ARE MY FAVORITES AND WORTH THE PRICE OF ADMISSION ALONE.
BILL DELLECKER HAS DONE AN INCREDIBLE JOB ALLOWING LEADERS TO POSITION AT THE FOREFRONT OF THE GAME. IF YOU SEEK TO BE LEADERSHIP WORTHY, THIS BOOK IS ONE OF THE BEST SOURCES FOR PRACTICAL SOLUTIONS AND TIPS. LEADERSHIP WORTHY WILL MAXIMIZE THE MOMENT OF YOUR GROWTH.
Paid Members of NYDLA: Email the receipt from your book purchase to BillDellecker@NYDLA.org and we shall credit your NYDLA membership fee for one month (a $25 value). Fill out this form to purchase the book from his website.