Use your iPhone as a Pro Quality HD Webcam on your Computer
What is Camo?
Your iPhone's camera is leagues ahead of any webcam. Short of connecting a $1,500 DSLR camera to your computer (like some professional streamers and influencers do), nothing will come close to using your iPhone as a webcam with your computer.
Camo has two components: an app that runs on your iPhone or iPad, and an app that runs on your computer. For the sake of clarity, we refer to the mobile app as "Camo", and the desktop app as "Camo Studio", as it allows you to control and adjust the image sent from the mobile device.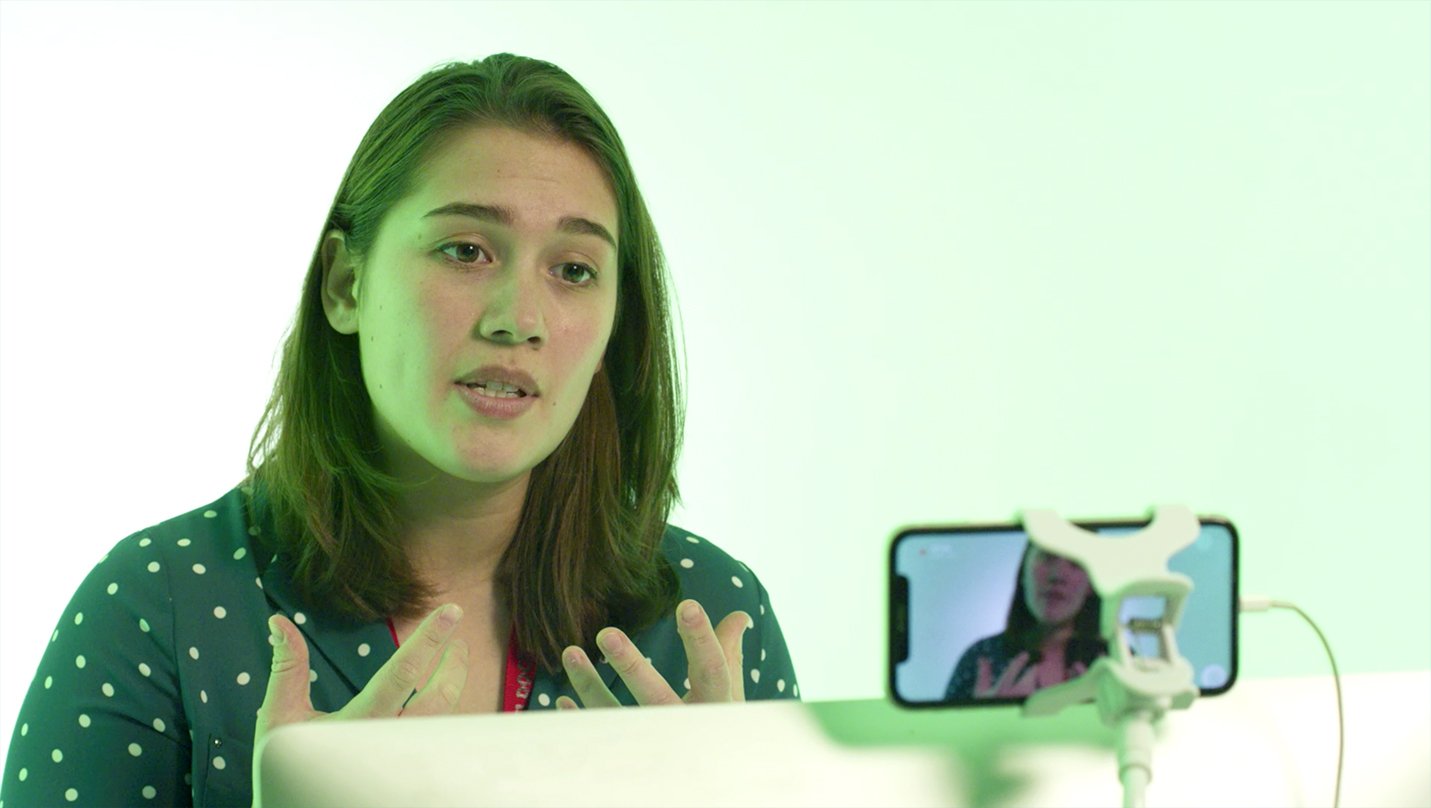 Use Your iPhone as a Webcam
We've all recently got a lot more familiar with webcams, with many of us no stranger to the grainy image, blown-out lights and stalling videos that seem ubiquitous in online calls. But there's no real reason for webcams to be like this. After all, the technology needed to create great quality videos already exists, and chances are you've already got it in your pocket.
Film quality video. Leave your webcam in the dust with 1080p and super hi-res streaming direct from the amazing cameras on your iPhone or iPad. No "720p HD" nonsense.
Works on the apps you use. Supports Zoom, Meet, Teams, Skype, Slack, Google Chrome, WebEx Teams and many others. No need to run any special commands.

Tune your image. Hardware and software controls to adjust lenses, lighting, colours, zoom, crop and focus. All controlled by your computer, without needing to touch your phone.

Preview always available. Look your best on calls at all times with a resizable preview, even when your video meeting software doesn't include a monitor.
Plug and play. No extra hardware needed, and no drivers to mess around with. Plug in your iPhone, iPad, or iPod Touch and you're good to go!

Lots more. Bokeh "Portrait mode". Full Dark Mode support. Global pause & resume. Audio support. Custom watermarks. Optimised for Apple Silicon. No ads. Presets. Multi-device.
CAMO vs CAMO PRO
Camo is available in free and paid editions. We hope users love both versions, for different reasons. Here's how we think of them.
Camo's free edition is great for straightforward, high-quality video calls, but lacks adjustments. It gives you resolutions up to and including 720p video, along with a choice of the device's selfie lens, or its main back lens (the wide one). The free version of Camo also lets you access your device's audio. You can connect multiple iOS devices and switch between them.
When You upgrade to Camo Pro
1. Access to every lens (modern devices have selfie, telephoto, ultra-wide & wide)
2. "Portrait mode" with bokeh effect and shallow depth-of-field
3. Control of the device's flash for use as a light (turn it on and off, control the brightness)
4. Access to any resolution the device provides (opening up 1080p and 1440 x 1080)
5. Remove the Camo watermark from your feed
6. Video mirroring (Zoom only mirrors video in your view, not your viewers')
7. Rotation of the feed in 90° increments (in case your phone is orientation locked)
8. Zoom controls, with pan and tilt to keep you front and centre
9. Focus adjustments (autofocus, focus on a particular area, manual focus control)
10. Shutter speed and ISO adjustments
11. Image adjustments including brightness, temperature, tint, hue, saturation, contrast, gamma, sharpness
Recent Press and Media
Tech Advisor: "The software is slick, it's flawless in performance and it's more secure than its counterparts, too."
WIRED: "there are a number of apps which let you use your iOS device's camera as your webcam, but the best one is Camo."
9 to 5 Mac: "Reincubate's Camo app leverages the great cameras in Apple's smartphones, iPads, and the iPod touch as an easy way to seriously improve your video call quality."
MacWorld: "Camo is simply one of the most full-featured, easy-to-use, and delightful ways to rectify the absolutely terrible Mac cameras with the iPhone you've already got."
Tidbits: "Camo scratches an acute pandemic-era itch for Mac owners, particularly given the shortages of high-quality 1080p and higher-resolution USB-connected webcams"
Beautiful Pixels: "really well crafted and is a delight to use"
MacWorld UK: "a quick and easy way to beef up the video quality on your calls"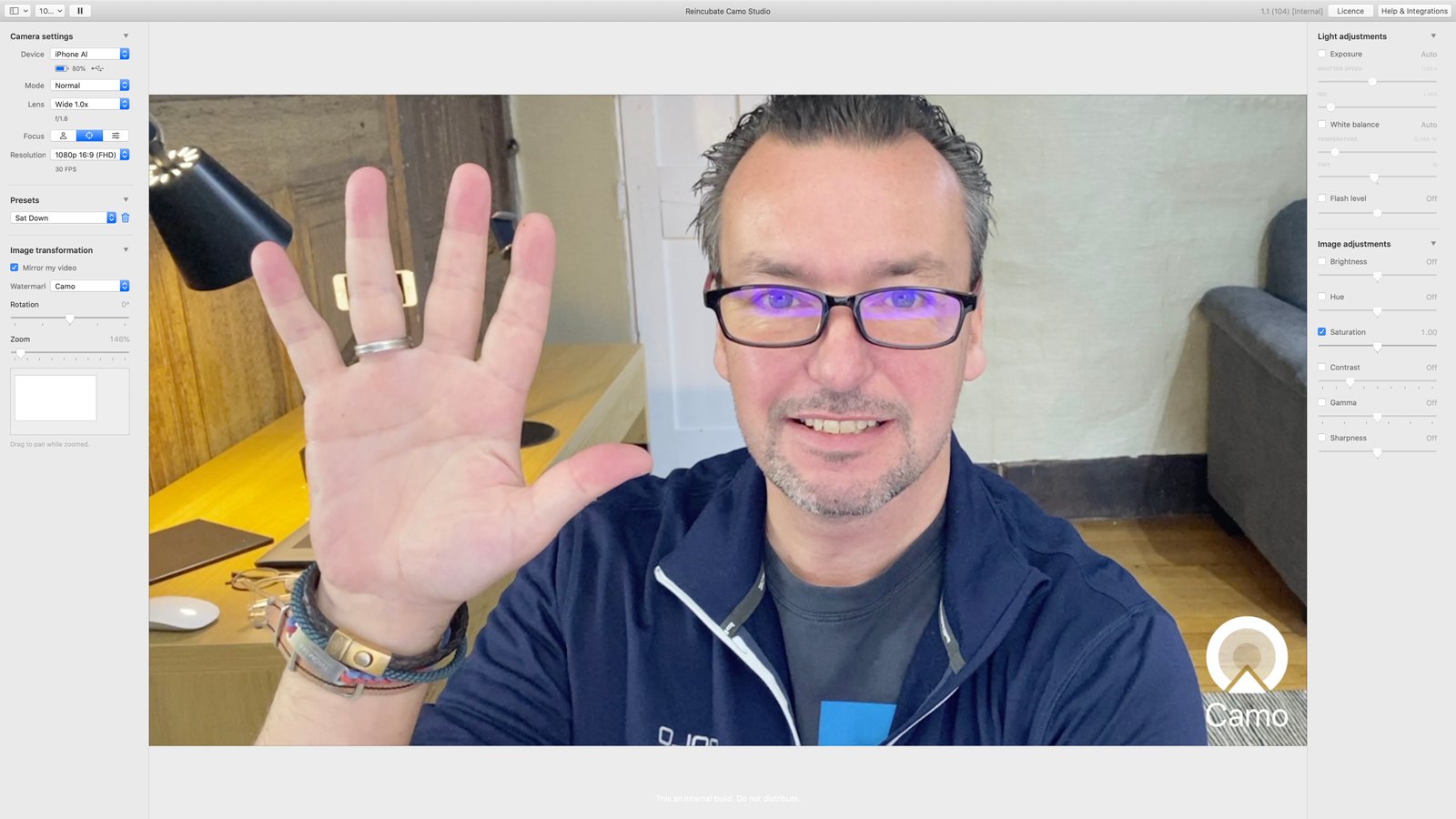 Compatible with the Apps that people use
Want to look your best on video calls?
The camera on your iPhone or iPad is leagues ahead of any webcam on the market, and Camo makes it easy to use your iPhone as a webcam.
NYDLA Members: Get a 25% discount on Camo Pro Licenses.
Each license includes activations on up to two computers (Windows or Mac)
Uh oh!
Something is wrong with your Wufoo shortcode. If you copy and paste it from the Wufoo Code Manager, you should be golden.