RETAIL
R E L E V A N C Y
How Brands and Retailers
will Connect with Shoppers in a
Post-Physical Retail World
ORDER YOUR COPY
LEARN MORE
Retail is transforming from a place where people "get" things to the facilitation of "getting" things.
Consumer shopping is changing in the digital age faster than many may have anticipated, and this is putting downward pressure on store-based environments. In fact, the very definition and understanding of retail as a whole is undergoing change. How radical that change will be is anyone's guess. However, we believe it's going to increase geometrically and destroy the current retail model completely over the next decade.
Ecommerce is having a massive impact already on most retailers, and many will not survive. If they do, they will be somewhat unrecognizable from their current forms. Many retailers find false comfort in the fact that current e-commerce penetration is only 15% or so in the US. It's perhaps double that in China and India where many new consumers skipped large store-based retail when entering the marketplace. The rate of transition for most consumers is getting ready to experience hockey stick growth upward as a host of technologies converge to make "place-based retailing" simply less convenient than e-commerce at price parity or even price-advantaged.
Like any brand, "retail relevance" exists in the mind of the shopper and, unfortunately for many brands, relevancy will vanish as their ability to connect with shoppers is diminished. Retailers must redefine themselves in consumers' minds as a "complete shopping facilitation service" no matter where the consumer chooses to interact.
Our goal is to explore how brands and retailers can thrive in the future by being relevant in consumer's minds… an objective which has always been the core of branding and is now more important than ever.
John Andrews
CEO Photofy, Co-Founder Prevailing Path
He is a Loonshot Taker. He helps companies reimagine retail and brand marketing.
A career marketer in the consumer packaged goods and retail industries. Serial entrepreneur and intrapreneur that seeks to not only adapt to a rapidly changing marketing environment but to help create and lead the future of the industry. Experience ranging from Fortune 1 to start-ups.
Founder of Collective Bias Social Shopper Media Company (Acquired by Inmar in 2016), Carusele Content Marketing Company and creator of Walmart Elevenmoms content marketing platform. Proven leader with the ability to conceive and execute emerging media business models that drive consumer engagement and ROI.
Leveraging 20+ years of experience in cpg marketing coupled with 13 years of ground up social media knowledge to build new media formats in the shopper marketing space.
His experiences includes brand marketing positions for Verbatim, Eastman Kodak Digital (PictureVision), Hanes Brands, Newell Rubbermaid, Implus, Dominos Pizza and Walmart, all with a hands on approach to implementing innovative marketing plans with demonstrated ROI.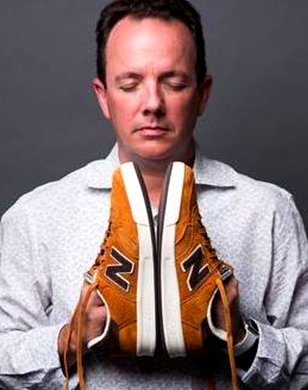 Ted Rubin
Advisory Board Member and CMO Photofy, Co-Founder at Prevailing Path, and Acting CMO Brand Innovators
Ted is a leading Social Marketing Strategist, Author, Speaker, Provocateur… Photofy CMO and sits on various Advisory Boards. In March 2009 he started using and evangelizing the term ROR, Return on Relationship™, hashtag #RonR…. a concept he believes is the cornerstone for building an engaged multi-million member database and engaged community, many of whom are vocal advocates for the brand. Ted built these for e.l.f. Cosmetics as the Chief Marketing Officer between 2008 and 2010, OpenSky where Ted was Chief Social Marketing Officer until the end of April 2011, and for Collective Bias (whose Advisory Board he joined in January 2011) where Ted became Chief Social Marketing Officer, and an equity partner, May 1st 2011. Ted worked closely with Collective Bias since it was founded by John Andrews who Ted met through the blogging community when he was leading Emerging Media at Walmart. Ted left his position as Chief Social Marketing Officer of Collective Bias on August 31, 2013. He remained a principal shareholder until the November 2016 seven-figure acquisition by Inmar.
With e.l.f. Cosmetics from 2008-2010, OpenSky from 2009-2011 and Collective Bias, Ted has become known for his active use of Twitter where he has in excess of 1,000,000 followers throughout his network, and grew 100,000+ followers for e.l.f. Twitter handles in 2009, over 200,000 for OpenSky in 2010, and well in excess of 2MM for Collective Bias in 2013… all with deep engagement and interaction.
Many people in the social media world know Ted for his enthusiastic, energetic and undeniably personal connection to people. Ted is the most followed CMO on Twitter according to Social Media Marketing Magazine; one of the most interesting CMOs on Twitter according to Say Media, #13 on Forbes Top 50 Social Media Power Influencers, and number #2 on the Leadtail list of Top 25 People Most Mentioned by digital marketers…. and most recently to the leadersHum Global Power list of the Top 200 Biggest Voices In Leadership for 2022. Return on Relationship, ROR, #RonR is the basis of his philosophy… It's All About Relationships!
Paid Members of NYDLA: Email the receipt from your book purchase to John&Ted@NYDLA.org and we shall credit your NYDLA membership fee one month (a $25 value). Fill out this form to purchase the book from Amazon.