Thomas Capone has been providing telecom and technology services to Fortune 1000 clients (and technology startups) since 1983. 46% of the global $1.3 Trillion digital education and remote training markets are serviced by NYDLA sponsors.
---
Mitch is a chemist with specific expertise in environmental science.  He is a strong advocate of distance learning for academic, occupational, avocational, and recreational learners.
Mitch has held multiple volunteering positions for his alma mater, Grinnell College, and received their Alumni Award in 2007. He has held numerous volunteer positions for the Boy Scouts of America. He is a passionate proponent of STEM, notably for BSA.
Dr. Erickson is a Science Advisor (Senior Executive) for DHS Science and Technology. He establishes trusted partnerships with other agencies so that we can leverage each other's resources and investments. The Partnership is his currency; cost-savings is the result.
Dr. Erickson has had various technical and management positions.  Notably, he was the Director of DHS' National Urban Security Technology Laboratory in New York City for over a decade.  Dr. Erickson's research career was in environmental science and analytical chemistry.  He earned his Ph.D. in Analytical Chemistry from the University of Iowa. Dr. Erickson holds one patent and is the author of over 150 technical publications, including two books–Analytical Chemistry of PCBs and Remediation of PCB Spills.
---
Bob Weinhold has spent his career helping individuals, teams, and organizations accomplish what they did not think possible. At his core, he connects deeply to help businesses and individuals achieve results that they could not imagine (but knew were necessary) while engaging employees to drive innovation, growth and sustainability. Bob has humbly served as CEO and COO for hospitals as well as Health Care organizations, and for the last 6 years he has been the growth business advisor for many executives/organizations.
Bob's current Business Advisory/Leadership Coaching includes executives/teams in large publicly traded companies, private equity-based businesses, and family businesses. During his career, he has had the opportunity to work with Academic Institutions, state/local governmental agencies, many organizations in the nonprofit sector, licensing/accrediting organizations, and high-level athletes including time at the Olympics. Bob has presented nationally to groups including Supreme Court Justices, Executive Leadership Panels, and at a group of 250 CEO's addressing Organizational Transformation. He remains active on multiple Boards and when not spending time with his family, Church, or professional interests, he is consistently preparing for his next 100 mile ultra-marathon.
---
Like his older siblings, Steve Olenski began his professional career in the supermarket industry where he learned the value of rolling up his sleeves and getting one's hands dirty. Eventually migrating to the white-collar world, Steve never forgot his blue-collar roots and "getting dirty" and putting in a hard day's work.
Having never graduated college, Steve fought his way to working in marketing departments of the biggest brands in the world including Oracle as well creative director on the agency side. Moreover Steve earned a place among the world's most influential journalists and writers having written for many leading publications for over 10 years including Advertising Age, Adweek, Business Insider and Forbes. Over that time he has amassed a close network of executives and thought leaders that are second to none. He has been referred to as "The Distiller of Truth" and "The CMO Whisperer" by the former CMO of Walmart and Prudential. The CMO of the Grammys calls him "…one of marketing's definitive authorities" while the CMO of PayPal says of him "I value his partnership, skillset, and experience.
From CMOs and business leaders from the world's biggest brands to celebrities and athletes, Steve's innate ability to instantly put people at ease while dispensing his unparalleled level of real-world experience and knowledge make him, as one business leader called him: A unicorn. No one is more attuned to the state of marketing than Steve.
David is a Senior Technology Executive personally responsible for a wide-ranging portfolio of solutions, generating over $1.5 Billion in sales revenues and over $250 Million in associated savings. A significant record of driving innovation, enhancing the value chain and market strategy, while establishing strong program and project management. A leader in the expansion of the relationship of IT across a multitude of business sectors, all while providing strategic direction in technologies and systems for high visibility environments.
David has recently been CTO and Chief Strategy Officer for Ziften, Inc as well as SVP at Citigroup, where he managed an innovation portfolio and worked with nearly 3,000 companies over a 7 year period. He's well known for his knowledge of infrastructure and cyber-security.
David also has served in advisory and strategic roles for start-ups, growth stage and mature companies. These include Fusion-IO, Hu-Manity.co, Fortresssecure, Watchful.IO, Illumio, to name a few.
Jonathan (Jon) Horovitz is a successful sales executive and leader, specializing in building strong teams, revenue attainment, consultative selling, distribution development, operations and contract negotiations in the mobile industry. He was the principal consultant at Atrium Unlimited, LLC which he founded in 2006 after successful careers as Vice President and General Manager at AT&T Wireless (McCaw Communications) and Area Vice President for the New York Area for Nextel Communications.
Jon was recently Director of Prepaid Sales for Boost Mobile in the Northeast, growing the sales, revenue and branded Boost retail locations for Sprint. Prior to that, he served as Senior Vice President of Sales and Channel Partners for Unwired Nation (Austin, Texas), a financial services mobile applications provider, where he built a financially focused national sales team to secure mobile banking applications in community banks and credit unions.
Under his direction as Area Vice President for the New York Area at Nextel Communications, Jon and his team of Sales Directors, Managers and sales representatives grew the net consumer base from 200K subscribers to over 900K subscribers in less than three years and delivered almost $1 billion in revenue. Along with introducing the first prepaid wireless service for the company (Boost Mobile with over 300K new customers in year one), he reduced fraud, churn and bad debt in the very challenging New York wireless market.
Atrium Unlimited has consulted to many companies both in and outside of the wireless space including carriers, MVNOs, handset manufacturers, construction firms and master dealers. Clients have included all of the Top Tier Mobile Virtual Network Operators, Deloitte, Bain, Univision, pdvWireless, Sprint and AT&T.
Mr. Horovitz holds a BBA from The College of William & Mary Mason School of Business. He is a Scholar Member of the Gerson Lehrman Consulting Group and has published one book.
Tom leverages his 18+ years experience in enterprise sales & consulting in EdTech to focus on making technology and programming education accessible to people of all ages and backgrounds by establishing strategic corporate, academic and government partnerships. Tom assists the CEO and Advisory Board in identifying, securing and growing partnerships that bring value to NYDLA's membership of 5 million+ and portfolio of strategic partners.
He believes that there is an intrinsic and inescapable connection between education and opportunity, but more so that there are right kinds of education for the opportunities of the 21st century – and that everyone should have that chance to seize them. The tools & languages that power the digital economy are essential – regardless of one's academic and professional background – to meet the demands of employers and society today as well as tomorrow. Employers, Universities, Governments, and Students are all essential parts of the equation to ensure the growth of our society, economy, competitive advantage and opportunity stream.
Tom studied Rutgers & Cornell universities and currently lives in Wall, NJ where he enjoys taking advantage of all that the Jersey Shore has to offer, volunteering, playing tennis & golf and spending time with his family and friends. An avid world traveler, Tom has been to over 60 countries which have helped shape his worldview on education and he is fluent in English, Arabic, and French (and looking to add Spanish to his brain server).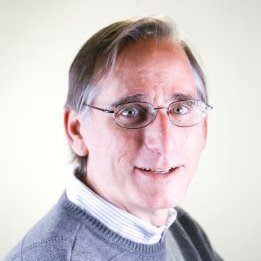 As a longtime presentation evangelist and a true believer in the power of a well-designed presentation, it only makes sense that Marsh initiated the concept that would become eSlide. While the business world was on the "Death by PowerPoint" bandwagon, Marshall felt strongly enough about well-designed presentations that he decided that it was time a company specialized in PowerPoint design and production. Marshall believes that presentations are a critical corporate communication tool, and promotes the idea that effective PowerPoint can actually bring LIFE to ideas and organizations. In his 20+ years in the industry, he has seen many examples of the influence a good presentation can have on a company. He has seen great presentations motivate firms to survive tough challenges, and has witnessed stock prices soar after a strong presentation by company leadership teams. Along with a B.S. degree in Organizational Communication, Marshall brings a unique combination of creative, technical, and managerial talent that provides clients with effective and efficiently produced visual media. When not in front of a computer screen, Marshall can be found fishing or just floating around the Navesink River on the Jersey Shore with his wife and two daughters. In the winter he hibernates and dreams about warmer weather.
Allen Falcon is a technologist and entrepreneur with more than 20 years in the industry. Allen's background includes a unique history of software development and marketing, CIO-level consulting, and entrepreneurship. Early in his career, Allen served as a Sr. Software Engineer and Project Leader at the former Data General. In this role, he managed a strategic technical partnership with Novell, bringing Novell's Portable NetWare to DG/UX and the new AViiON hardware platform. Allen left development in 1991 to join Onset International, a boutique consulting firm located outside Boston, MA. At Onset, Allen consulted to the Office of the Chief Technology Officer at Citibank. Allen was instrumental in developing the strategy and methods for formalizing PC, LAN, and Client-Server support and assisted Citibank in selecting a management system for its global networks. In 1993, Allen and a partner launched Horizon Information Group, a strategic technology management consulting firm focused on information technology and services. As managing partner, Allen worked with CIOs of numerous large financial institutions and corporations, including John Hancock, State Street Bank, Bankers Trust, Harvard Medical School, Times Mirror Corporation, and the WGBH Educational Foundation. Allen's services focused on helping clients improve the management and support of local area networks and client-server systems.
In 1998, Allen helped spin off and manage IST Development, Inc., a software company focused on tools for helping businesses mitigate desktop application Year 2000 risks. From startup to January 2001, IST Development sold approximately $2.5 million in software. From 1999 through 2009, Allen continued to manage and run Horizon Information Group, focusing on the needs of small and midsize businesses and non-profits. Often serving as a part-time CIO, his experience spans industries including financial services; publishing; manufacturing and distribution; architecture, design, and construction; and professional services.
In September 2006, Allen launched Horizon Info Services, LLC, recognizing the need among small businesses for better managed IT services. Rather than focusing on traditional "break/fix" issues, Allen has led Horizon on a path that provides value-add services not normally available or affordable to the SMB market.
Re-branded as Cumulus Global in 2012, Allen leads a team of cloud computing experts helping businesses, non-profits, schools, and local governments move to Google Apps and related cloud services. As a Google Apps Premier SMB Reseller, Cumulus Global offers a range of integrated services, including Google Apps Vault and Chromebooks for Education and Business.
Allen is a recognized thought leader on technology issues for small and mid-size businesses. His work and entrepreneurial spirit won him recognition from the Boston Business Journal as one of the "40 under 40". Allen served two terms as a director and officer of the Smaller Business Association of New England and has served a term on the board of the Institute of Management Consultants New England Chapter.
Allen holds a Bachelor of Science Honors degree in Computer and Communication Sciences from the University of Michigan.
Linda Prudhomme is a project manager, training professional, and distance learning consultant. Previous positions include; Systems Engineer, Advisory Instructor Developer, Education Analyst at the New York City Department of Education, and Instructional Design Consultant at Skill Dynamics and Citicorp.
 As an Advisory Instructor Developer, Ms. Prudhomme was a pioneer in the implementation of a distance learning center at IBM's Advanced Education Center in NYC. She designed the learning environment, sold management on its benefits, interfaced with vendors and guided developers and instructors in developing best practices.
 As the instructional designer, Ms. Prudhomme wrote the Training Development Series, a Skill Dynamics publication now out of print. This Train the Trainer series included A Guide to Distance Education Development.
 At the New York City Department of Education, Division of Instructional and Information Technology, Ms. Prudhomme served as the liaison between school users and the network engineers and was the project manager for a major rollout impacting all desktop computers in 1100 schools. She also worked in change management and quality assurance and designed and implemented an in-house change management system. Whenever she interfaced with management in other divisions Ms. Prudhomme always made a pitch for the benefits of distance education. She recently retired prior to seeing her dream fulfilled of distance learning in many more NYC public schools.
 Ms. Prudhomme was instrumental in the formation of The New York Distance Learning Association (NYDLA). She is a member of the American Society for Curriculum Development (ASCD).
 Ms. Prudhomme holds a BA in Math Education from the State University of New York as well as certificates from IBM's Marketing Institute and Systems Research Institute.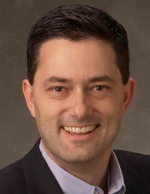 Richard Russell is the CEO of Russell Organics, a globally distributed premium natural beauty lifestyle brand. He is primarily responsible for the continued growth of the company into new international markets, new product development, and representing the company at various trade shows and media events. Under Richard's leadership, Russell Organics has launched numerous top-selling beauty products that are sold at the finest luxury retail locations. True to the company's core belief of being a mindful and eco-friendly brand of products, the company has established a leadership position in the rapidly growing premium natural segment of the beauty market.
Richard has made numerous television appearances where he promotes the Russell Organics brand, as well as the organic and toxin-free lifestyle that many consumers seek. The range has also been featured in many publications in the U.S., Canada, and Hong Kong.
Richard to this day is the chief product designer for the company, using forward thinking formulations and the purest natural ingredients to create a set of products designed to intoxicate the senses, from smell to touch.
Richard also serves as Managing Director of Liberty Holdings, a technology investment company. With 20+ years of executive level technology experience, Richard has successfully conducted business in the technology markets of North America, Europe, and Asia. He has a strong skill set from being involved in numerous technology start up organizations including among them; several telecom companies, a national wireless company, and a Hong Kong based telecom project. Richard has personally closed over $500M in revenue during his technology career.
Previous executive level experience includes roles within; Telecom*USA, MCI, RTI, iaxis, The Carlyle Group, and New World Telecom
Richard has spoken at numerous trade shows in the beauty and technology markets, speaking on a variety of subject matter, relevant to current issues. These appearances, such as SuperCom, have allowed Richard to establish subject matter expertise in his fields of endeavor.
Bruce White is a Senior Lecturer in the McCombs School of Business at the University of Texas-Austin; and Professor Emeritus of Computer Information Systems from Quinnipiac University.
Dr. White is teaching part-time at the University of Texas-Austin in the Management Information Systems Department in the McCombs School of Business.
In March 2015, Dr. White was selected to the Malcolm Baldrige National Quality Award program as a program evaluator.  This program is run by the National Institute for Standards and Technology in the Department of Commerce of the US Government.  (The two organizations in the Austin area that have received the Baldrige award are K&M Management – who run Rudy's BBQ; and St. David's Healthcare).
He received the Quinnipiac University Center of Excellence in Teaching Award in 2009 and the Association of Information Technology Professionals Educator of the Year award in 2008. He received the "Professor of the Year" award in 2011 from the Quinnipiac University Student Association.  He served as Computer Information Systems department chair at Quinnipiac University for eight years, and five years as Dean of the College of Business and Information Systems at Dakota State University.
He has served as conference chair for the ISECON conference four times and is a Fellow of AITP-EDSIG.  He is on the certification council of the Institute for Certification of Computer Professionals and is working on a new computer science assessment test.  He has served on the Computer Accreditation Commission of ABET and is also an ABET program evaluator. He has taught distance courses since 1995.  He is a blogger about distance education on the NYDLA (New York Distance Learning Association) and the USDLA (United States Distance Learning Association) and is on the Board of Directors for the NYDLA.
His research areas are in assessment, accreditation, curriculum development, distance learning, soft skills for computing students, case studies, and learning theories.  He has numerous academic papers and is the author of "Web 2.0 For Business: Learning the New Tools".
Dr. White has been involved in campus activities since his days as an undergraduate.  He has been a faculty advisor for student professional organizations, pep band, a social fraternity, and residence halls.
Dr. White earned his Ph.D in Management Information Systems from the University of Nebraska; his undergraduate and master's degrees in mathematics from Winona State University in Winona Minnesota.  In his spare time, Professor White is involved with music – and is now serving as the President of the Band of the Hills in the Austin Texas area. He has been married for 41 years to Connie and they have two grown children (and the five grandchildren under the age of three – twins and triplets).
Anthony Zeoli is an experienced transactional attorney with Freeborn & Peters LLP in Chicago. He practices law in the areas of commercial finance, securities, real estate, and general corporate law. Before joining Freeborn & Peters LLP Mr. Zeoli was employed with two large national law firms; Hinshaw & Culbertson LLP and Duane Morris LLP.  Mr. Zeoli's commercial finance practice includes the representation of borrowers and lenders in secured and unsecured lending transactions; corporate reorganizations and restructuring; syndicated commercial financing transactions; and loan workouts. His real estate practice includes the representation of parties on both sides of transactions involving the acquisition, sale, construction, leasing and/or financing of real estate. Mr. Zeoli also has a vibrant securities and general corporate practice including initial and subsequent private debt and equity offerings; mergers and acquisitions; company formation and governance; and general contract drafting and negotiation
Mr. Zeoli is also an industry leader in the area of crowdfunding, in particular with respect to debt and equity crowdfunding. He has most recently drafted a bill to allow for an intrastate crowdfunding exemption in Illinois and is in the process of lobbying to have the bill passed.
Anthony holds a masters degree in accounting from the State University of New York at Albany, a law degree with a concentration in corporate law from Northwestern University School of Law, and an M.B.A. degree with a double major in finance and entrepreneurship from the University of Illinois at Chicago. He received high honors and scholarships in all programs and is also an active member of MENSA. Anthony is also currently actively involved with the Entrepreneurship program at the University of Illinois at Chicago as both a mentor and a student advisor.
Evan Kirstel is a B2B thought leader and top technology "influencer" with a direct social media following of more than 400,000 (252K Twitter, 55K LinkedIn and 95K Instagram followers) With an organic reach in the tens of millions, Evan is helping B2B tech brands like AT&T Business achieve massive visibility and scale across the social media landscape in areas like mobile, blockchain, cloud, 5G, HealthTech, IoT, AI, Digital Health, crypto, AR, VR, Big Data, Analytics and CyberSecurity. Evan was recently named 4th Most Engaging Digital Marketer in 2018 by Brand24