Thomas A. Capone
NYDLA, CEO & Chairman
Thomas Capone has been providing telecom and technology services to Fortune 1000 clients (and technology startups) since 1983. 46% of the global $1.3 Trillion digital education and remote training markets are serviced by NYDLA sponsors.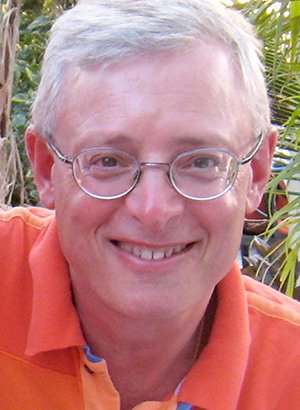 Frank Sonnenberg
NYDLA, Advisory Board Member, Author
Frank Sonnenberg is an award-winning author and a well-known advocate for moral character, personal values, and personal responsibility. He has written eight books and has been named one of "America's Top 100 Thought Leaders" and one of "America's Most Influential Small Business Experts." Frank has served on several boards and has consulted with some of the largest and most respected companies in the world. Frank's newest book, Listen to Your Conscience: That's Why You Have One, was released in November 2020.
Additionally, his blog — FrankSonnenbergOnline— has attracted millions of readers on the Internet. It was recently named one of the "Top Self-Improvement and Personal Development Blogs" in the world, and it continues to be named among the "Best 21st Century Leadership Blogs," the "Top 100 Socially-Shared Leadership Blogs," and the "Best Inspirational Blogs On the Planet."
Loralyn Mears, Ph. D.
NYDLA, Advisory Board Member
Dr. Loralyn Mears is a content marketer, founder of the EdTech startup, STEERus, specializing in personalized training and coaching in soft skills. In her consultancy practice, she helps companies with their go-to-market strategies, content and more. Loralyn spent over a decade playing with mosquito DNA, got her Ph.D., decided she would rather market science than be at the bench and has never looked back.
Along the way, she's wined and dined her way around the globe. She's authored two books, including the 2018 Gold Medal Indie Book award-winning, One Sip At a Time: a Memoir and the hard science thriller, "The Battle for Humanity: How Science Saved Us."   In her consultancy practice, she helps companies with their go-to-market strategies, content and more.
Rhonda Vetere
NYDLA, Advisory Board Member
Rhonda Vetere is a seasoned C-Suite executive and passionate global leader in technology. Recognized as one of Most Powerful Women in Technology and a two-time author, Rhonda is an active leader — whether she's spearheading corporate initiatives around the world, competing in another IRONMAN 70.3 mile triathlon, or mentoring students & athletes globally in STEM through sports.
Rhonda has worked across industries as a global executive and change agent at Herbalife Nutrition, Santander Bank, nThrive / Pamplona Capital Management, Estée Lauder Companies, AIG, HP Enterprise Services, Barclays / Lehman, Bank One / JPMorgan Chase, CompuServe, UUNET, MCI, and Worldcom.
From her experience as Chief Technology Officer at Estée Lauder Companies, Rhonda has deep domain expertise in technology and data. Her role included global leadership across 162 countries and running the technology & operations team. She spearheaded the transformation of the IT capabilities foundation into a digital environment at record industry pace, without business disruption, around the world – while saving $28 million a year.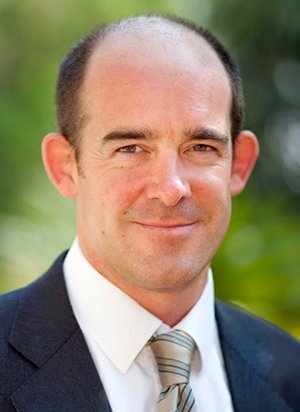 Conor Neill
NYDLA, Advisory Board Member
Conor is a sought-after keynote speaker on Leadership. He teaches Leadership Communications at IESE Business School and is the President of Vistage in Spain, part of the world's leading CEO organization. As an entrepreneur, he has founded 5 companies, selling 16 private jets and building the 3rd largest fleet of private jets in Spain. He is a visiting professor at University College Dublin, the University of Montevideo and Permanent Faculty on Entrepreneurs' Organization's Global Leadership Academy.
Conor is the President of Vistage in Spain. Vistage is the World's Leading CEO organization with over 24,000 members, operating since 1957.
Conor has been teaching Leadership Communications courses at IESE for over 16 years on MBA, Executive MBA and Senior Executive Programs. And his YouTube channel on Leadership and Influence has over 230K Subscribers and over 21 million views.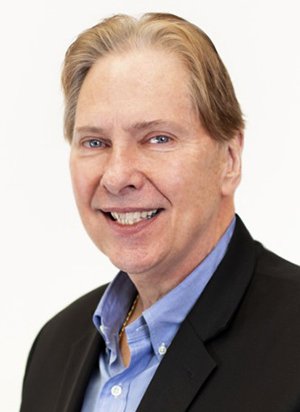 Peter Weedfald
NYDLA, Advisory Board Member
Peter Weedfald is very proud and honored to join SHARP Home Electronics Company of America as Senior Vice President of Sales & Marketing in Montvale, New Jersey, effective June 1, 2015.
From January 2010, he consulted for GE as President of Gen One Ventures. He worked directly for the GE Ventures & Licensing group, providing support in sales, marketing, internet, distribution channels, and P&L assignments across various industries.
In 2008 He was President of a GE joint venture created, developed, and matured between GE, GE Capital, and Tatung. GE | General Displays & Technologies was formed to architect, sell, market, and support GE HDTVs globally. As president, his responsibilities included all P&L operational business areas globally, including sales, marketing, advertising, and corporate communications.
He served ten years in executive positions at Ziff-Davis Publishing including VP, Publisher, Network Director across ZD magazines and websites: PC Magazine, Computer Shopper, Windows Sources, and MacUser. Ziff Davis Publishing is a leading media company.
Dave Crane
NYDLA, Advisory Board Member
Dave is best defined as a Communications and Engagement Expert because his coaching sessions create results in record times. His speaking style quickly engages audiences and individuals to change and think differently. His presentations are thought provoking, entertaining, insightful, and straight to the point. Participants at his events are always left with a strong urge to take action.
He is a master in the art of entertainment. He can immediately create engagement and infuse focus, energy, and a learning environment with audiences of all nationalities and languages. Even when working with 13 simultaneous translators.
Dave has been professionally engaging audiences of all ages since he was 3 and has hosted events for over 15 million individuals from over 117 countries on 5 different continents. His TV footprint is closer to 2 billion viewers. Simply, Google his name and you'll find among the many 1,000s of results, he is listed as winning 'Blind Date', one of the UKTV's first reality TV shows, working with stars like James Brown, Bruce Willis, and Sting and hosting global events like Emirates Airline Dubai Rugby Sevens for over20 years.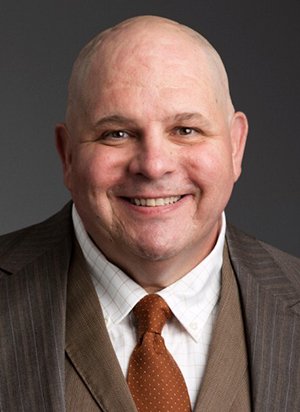 John Spence
NYDLA, Advisory Board Member
John Spence is an author, international executive coach, professional development educator, virtual trainer, strategic planning facilitator, keynote speaker and developer of online learning programs. John is recognized as one of the top business thought leaders and leadership development experts in the world and was named by the American Management Association as one of America's Top 50 Leaders to Watch along with Sergey Brin and Larry Page of Google and Jeff Bezos of Amazon. As a consultant and coach to organizations worldwide, from startups to the Fortune 10, John is dedicated to helping people and businesses be more successful by "Making the Very Complex… Awesomely Simple."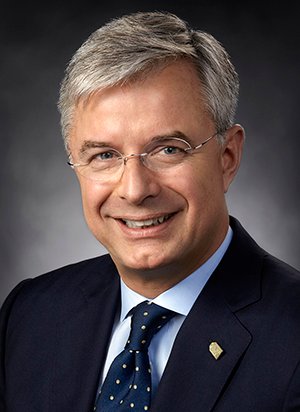 Hubert Joly
NYDLA, Chairman of the Advisory Board
Hubert Joly has been recognized as one of the one hundred "Best-Performing CEOs in the World" by Harvard Business Review, one of the top thirty CEOs in the world by Barron's, and one of the top ten CEOs in the United States in Glassdoor's annual Employees' Choice Awards. Joly is now a senior lecturer at Harvard Business School and serves on the boards of Johnson & Johnson and Ralph Lauren.
During Hubert's time at Best Buy, he and his team rebuilt the company into one of the nation's favorite employers, a sustainable leader, and an innovator, dramatically increasing customer satisfaction and growing the company's stock price 10-fold. His greatest achievement, however, may have been to make himself dispensable: he decided to step down as CEO in 2019 and as executive chairman in 2020, and pass the baton to a new generation of leaders.
Hubert's purpose in life is to make a positive difference on people around him and use the platform he has to make a positive difference in the world. Besides serving on the boards of Johnson & Johnson and Ralph Lauren, he now spends most of his time as a lecturer at Harvard Business School and supporting other leaders seeking to become the best versions of themselves and to lead with purpose and humanity. He is also actively invested in efforts to advance meaningful diversity and inclusion.
Tsedal Neeley
NYDLA, Advisory Board Member
Tsedal Neeley is the Naylor Fitzhugh Professor of Business Administration at the Harvard Business School. Her work focuses on how leaders can scale their organizations by developing and implementing global and digital strategies. She regularly advises top leaders who are embarking on virtual work and large scale-change that involves global expansion, digital transformation, and becoming more agile.
Tsedal heads and teaches in the first-year required Leadership and Organizational Behavior course in the MBA program that focuses on how to lead effectively; the curriculum addresses group behavior and performance, organization design, change, and how to align people behind a common vision. With Bill George and Krishna Palepu, she co-chairs the executive offering, Leading Global Businesses, which helps top leaders develop emerging and mature market strategies in a global and increasingly digital economy. She also teaches extensively in executive programs such as Harvard Business Analytics Program. Tsedal is a recipient of the prestigious Charles M. Williams Award for Outstanding Teaching in Executive Education and the Greenhill Award for outstanding contributions to Harvard Business School.
Tsedal received her Ph.D. from Stanford University in Management Science and Engineering, specializing in Work, Technology and Organizations. Tsedal was named to Thinkers50 2018 On the Radar list for making lasting contributions to management, honored as a Stanford Distinguished Alumnus Scholar and was a Stanford University School of Engineering Lieberman award recipient for excellence in teaching and research.
Steve Olenski
NYDLA, Advisory Board Member
Like his older siblings, Steve Olenski began his professional career in the supermarket industry where he learned the value of rolling up his sleeves and getting one's hands dirty. Eventually migrating to the white-collar world, Steve never forgot his blue-collar roots and "getting dirty" and putting in a hard day's work
Having never graduated college, Steve fought his way to working in marketing departments of the biggest brands in the world including Oracle as well as creative director on the agency side. Moreover, Steve earned a place among the world's most influential journalists and writers who have written for many leading publications for over 10 years including Advertising Age, Adweek, Business Insider, and Forbes. Over that time he has amassed a close network of executives and thought leaders that are second to none. He has been referred to as "The Distiller of Truth" and "The CMO Whisperer" by the former CMO of Walmart and Prudential. The CMO of the Grammys calls him "…one of marketing's definitive authorities" while the CMO of PayPal says of him "I value his partnership, skillset, and experience.
From CMOs and business leaders from the world's biggest brands to celebrities and athletes, Steve's innate ability to instantly put people at ease while dispensing his unparalleled level of real-world experience and knowledge make him, as one business leader called him: A unicorn. No one is more attuned to the state of marketing than Steve.
Evan Kirstel
NYDLA, Chief Digital Officer
Evan Kirstel is a B2B thought leader and top technology "influencer" with a direct social media following of more than 400,000 (252K Twitter, 55K LinkedIn and 95K Instagram followers) With an organic reach in the tens of millions, Evan is helping B2B tech brands like AT&T Business achieve massive visibility and scale across the social media landscape in areas like mobile, blockchain, cloud, 5G, HealthTech, IoT, AI, Digital Health, crypto, AR, VR, Big Data, Analytics and CyberSecurity. Evan was recently named 4th Most Engaging Digital Marketer in 2018 by Brand24
Marshall Makstein
NYDLA, Advisory Board Member
As a longtime presentation evangelist and a true believer in the power of a well-designed presentation, it only makes sense that Marsh initiated the concept that would become eSlide. While the business world was on the "Death by PowerPoint" bandwagon, Marshall felt strongly enough about well-designed presentations that he decided that it was time a company specialized in PowerPoint design and production. Marshall believes that presentations are a critical corporate communication tool, and promotes the idea that effective PowerPoint can actually bring LIFE to ideas and organizations. In his 20+ years in the industry, he has seen many examples of the influence a good presentation can have on a company. He has seen great presentations motivate firms to survive tough challenges, and has witnessed stock prices soar after a strong presentation by company leadership teams.
Along with a B.S. degree in Organizational Communication, Marshall brings a unique combination of creative, technical, and managerial talent that provides clients with effective and efficiently produced visual media. When not in front of a computer screen, Marshall can be found fishing or just floating around the Navesink River on the Jersey Shore with his wife and two daughters. In the winter he hibernates and dreams about warmer weather.
David Fitzgerald
NYDLA, Advisory Board Member
David Fitzgerald, VP Global Alliances at Barco has been with Barco for 8+ years and has had responsibility for building the ClickShare and Pro AV/IT/UC Channel business. He has a background that comprises a wide range of technology sales, business development and marketing roles for manufacturers, distributors and System Integrators over his career. His current role is VP of Global Alliances for Barco working with industry leaders in collaboration and visualization technologies.
Tom Abogabal
NYDLA, Advisory Board Member
Tom leverages his 18+ years experience in enterprise sales & consulting in EdTech to focus on making technology and programming education accessible to people of all ages and backgrounds by establishing strategic corporate, academic, and government partnerships. Tom assists the CEO and Advisory Board in identifying, securing, and growing partnerships that bring value to NYDLA's membership of 5 million+ and portfolio of strategic partners.
He believes that there is an intrinsic and inescapable connection between education and opportunity, but more so that there are right kinds of education for the opportunities of the 21st century – and that everyone should have that chance to seize them. The tools & languages that power the digital economy are essential – regardless of one's academic and professional background – to meet the demands of employers and society today as well as tomorrow. Employers, Universities, Governments, and Students are all essential parts of the equation to ensure the growth of our society, economy, competitive advantage, and opportunity stream.
Tom studied at Rutgers & Cornell universities and currently lives in Wall, NJ where he enjoys taking advantage of all that the Jersey Shore has to offer, volunteering, playing tennis & golf, and spending time with his family and friends. An avid world traveler, Tom has been to over 60 countries which have helped shape his worldview on education and he is fluent in English, Arabic, and French (and looking to add Spanish to his brain server).
Jon Horovitz
NYDLA, Advisory Board Member
Jonathan (Jon) Horovitz is a successful sales executive and leader, specializing in building strong teams, revenue attainment, consultative selling, distribution development, operations, and contract negotiations in the mobile industry. He is the principal consultant at Atrium Unlimited, LLC which he founded in 2006 after successful careers as Vice President and General Manager at AT&T Wireless (McCaw Communications) and Area Vice President for the New York Area for Nextel Communications.
Jon was recently Director of Prepaid Sales for Boost Mobile in the Northeast, growing the sales, revenue, and branded Boost retail locations for Sprint. Prior to that, he served as Senior Vice President of Sales and Channel Partners for Unwired Nation (Austin, Texas), a financial services mobile applications provider, where he built a financially focused national sales team to secure mobile banking applications in the community banks and credit unions.
Under his direction as Area Vice President for the New York Area at Nextel Communications, Jon and his team of Sales Directors, Managers, and sales representatives grew the net consumer base from 200K subscribers to over 900K subscribers in less than three years and delivered almost $1 billion in revenue. Along with introducing the first prepaid wireless service for the company (Boost Mobile with over 300K new customers in year one), he reduced fraud, churn, and bad debt in the very challenging New York wireless market.
Mr. Horovitz holds a BBA from The College of William & Mary Mason School of Business. He is a Scholar Member of the Gerson Lehrman Consulting Group and has published one book.
Mitchell D. Erickson, Ph.D.
NYDLA, Advisory Board Member
Mitch is a chemist with specific expertise in environmental science. He is a strong advocate of distance learning for academic, occupational, avocational, and recreational learners.
Mitch has held multiple volunteering positions for his alma mater, Grinnell College, and received their Alumni Award in 2007. He has held numerous volunteer positions for the Boy Scouts of America. He is a passionate proponent of STEM, notably for BSA.
Dr. Erickson is a Science Advisor (Senior Executive) for DHS Science and Technology. He establishes trusted partnerships with other agencies so that we can leverage each other's resources and investments. The Partnership is his currency; cost-savings are the result.
Dr. Erickson has had various technical and management positions. Notably, he was the Director of DHS' National Urban Security Technology Laboratory in New York City for over a decade. Dr. Erickson's research career was in environmental science and analytical chemistry. He earned his Ph.D. in Analytical Chemistry from the University of Iowa. Dr. Erickson holds one patent and is the author of over 150 technical publications, including two books–Analytical Chemistry of PCBs and Remediation of PCB Spills.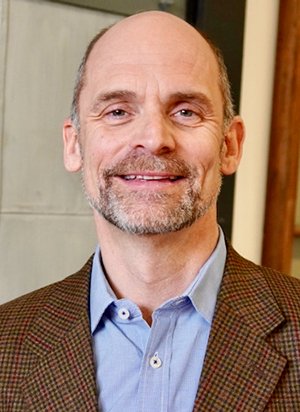 Bob Weinhold
NYDLA, Advisory Board Member
Bob Weinhold has spent his career helping individuals, teams, and organizations accomplish what they did not think possible. At his core, he connects deeply to help businesses and individuals achieve results that they could not imagine (but knew were necessary) while engaging employees to drive innovation, growth, and sustainability. Bob has humbly served as CEO and COO for hospitals as well as Health Care organizations, and for the last 6 years, he has been the growth business advisor for many executives/organizations.
Bob's current Business Advisory/Leadership Coaching includes executives/teams in large publicly traded companies, private equity-based businesses, and family businesses. During his career, he has had the opportunity to work with Academic Institutions, state/local governmental agencies, many organizations in the nonprofit sector, licensing/accrediting organizations, and high-level athletes including time at the Olympics. Bob has presented nationally to groups including Supreme Court Justices, Executive Leadership Panels, and at a group of 250 CEOs addressing Organizational Transformation. He remains active on multiple Boards and when not spending time with his family, Church, or professional interests, he is consistently preparing for his next 100 mile ultra-marathon.
Lee Cockerell
NYDLA, Advisory Board Member
& Disney, Exec Vice President
Lee Cockerell is the former Executive Vice President of Operations for the Walt Disney World® Resort. "As the Senior Operating Executive for ten years, Lee led a team of 40,000 Cast Members and was responsible for the operations of 20 resort hotels, 4 theme parks, 2 water parks, a shopping & entertainment village, and the ESPN sports and recreation complex in addition to the ancillary operations which supported the number one vacation destination in the world."
Lee has served as Chairman of the Board of Heart of Florida United Way, the Board of Trustees for The Culinary Institute of America (CIA), the board of the Production and Operations Management Society, and the board of Reptilia a Canadian attractions and entertainment company. In 2005 Governor Bush appointed Lee to the Governor's Commission on Volunteerism and Public Service for the state of Florida where he served as Chairman of the Board.
He is now dedicating his time to public speaking, authoring a book on leadership, management, and service excellence titled, Creating Magic…10 Common Sense Leadership Strategies from a Life at Disney. which is now available in 13 languages and his latest book, The Customer Rules…The 39 Essential Rules for Delivering Sensational Service. Lee also performs leadership and service excellence workshops and consulting for organizations around the world as well as for the Disney Institute.