Everything you need to run
your business smarter,
faster, easier
The all‑in‑one system to help your business thrive
Easier payments
Accepting any type of payments is a snap—from in-person swipe, chip, and tap, to online payments.
Tighter tracking
Whether you sell coffee or memberships, all purchases are more secure and trackable.
Happier customers

Offer the best possible customer experience while building loyalty at your place of business and online.
More flexibility
Manage your business and make a sale from anywhere with our dashboard, mobile app, and virtual terminal.
Clover has made it very easy for me to run my business efficiently.
If we need any information as far as bookkeeping or tax information,
Clover goes over and beyond to make sure whatever
we're asking for, they provide it.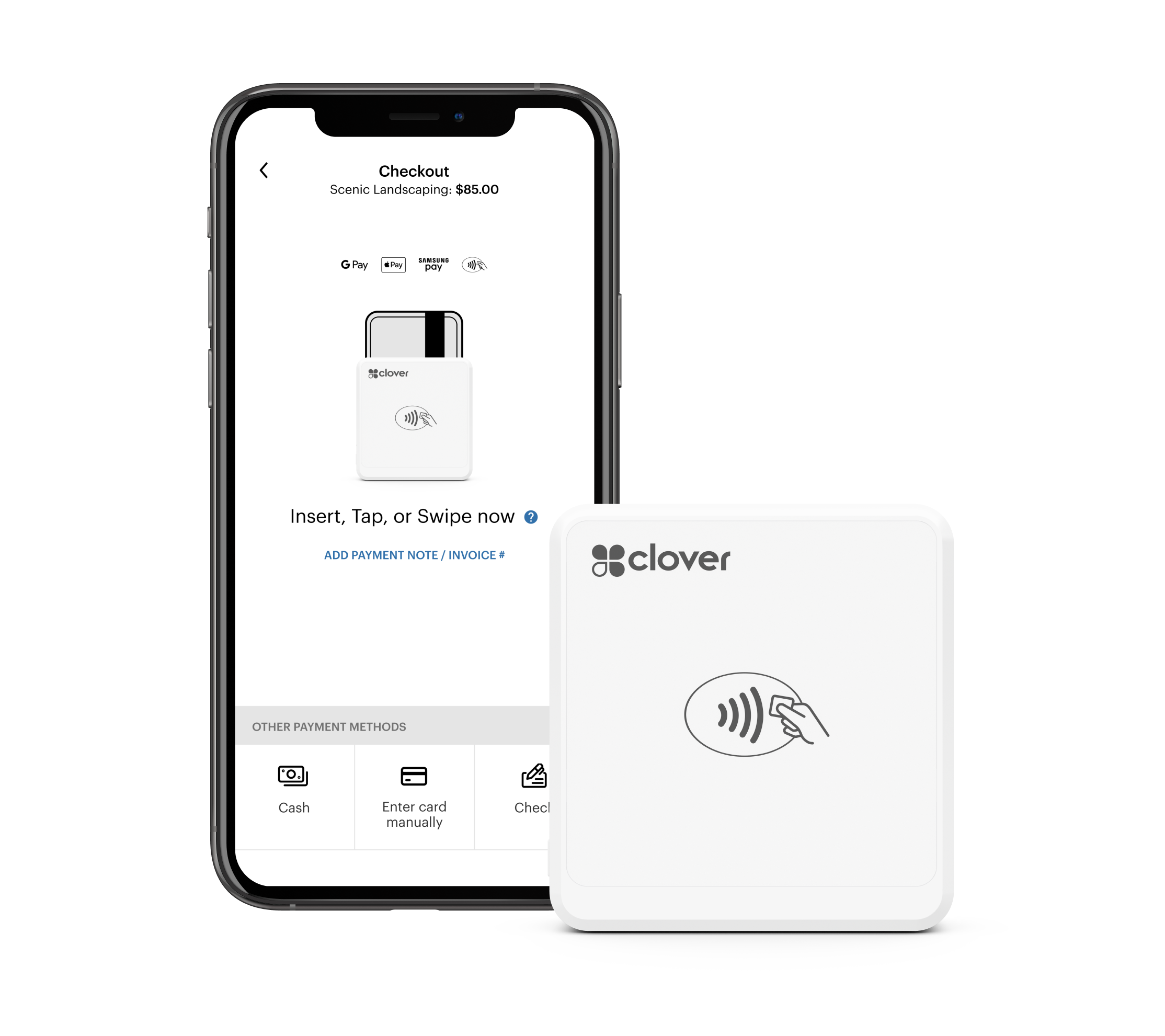 Start small, think big
A mobile device and Clover Go are all you need to run your whole business.
Take payments anywhere Get paid anywhere with a Clover Go and the app–in your office, at your client's location, or on the go.
Go is tailor-made for you Customize rates for discounts, tips and tax directly through the POS dashboard on your smartphone.
Keep your business on track Access your entire transaction history with confidence knowing you're protected by first-class payment security.
Mini: a small but powerful POS system
A full point-of-sale system in one sleek little package. Mini can fit into any space but packs plenty of POS power to run your business, end to end. Use it just for payments or to run your whole business from inventory to payroll.
Product details
Payments: Accepts chip, swipe, and contactless payments
Screen: 8″ LCD color touch screen
Receipt printer: Built-in thermal dot receipt printer
Security: Clover Security end-to-end encryption
Connectivity: Wi-Fi, ethernet, and LTE connectivity
Cash drawer: Optional add-on
The service was really one of the biggest things
that kept me wanting to work with Clover: that feeling of
being taken care of. My opinions are being taken
into account—I like that a lot.
Sales tracking and reporting
Take the pulse of your business today. Or, take a deep dive to understand trends and business drivers with reports across top metrics like sales, employee performance, and customers
Customer engagement
Know who your best customers are and what they like to buy, keep them coming back with promotions and loyalty programs.
Cash flow management
Get the funds from your sales within a day or faster. Easy access to working capital to fund growth or any unexpected priority.
The difference is real. Real people. Real support. Real solutions to streamline your business.
Our business consultants are available to help you find the right system. We'll help you get up and running, and then we're available 24/7/365 for troubleshooting and support.
We're here to help—always.
GET STARTED
NYDLA Members: Get SPA pricing from Clover!
Fill out the form below to register or send an email to Clover@NYDLA.org