Coming to you LIVE from our
Atlanta Demo Center!
You may think you know Barco, but there is still so much untapped potential! With solutions for industries ranging from Education and Healthcare to Live Events, Critical Operations and more – Barco has a lot to offer for an elevated experience in this post-COVID world. And that's nothing to shake your shammies at! Join our solutions experts for a St. Paddy's-style virtual solutions showcase, broadcast live from our Demo Center in Duluth, GA. There will be live demonstrations, live Q&A, prizes, and…shenanigans!
Dress Code: Green strongly suggested
Who:

N.A. Partners + End Users


When:

March 16 | 11-12 EST


Where:

Virtual

ClickShare Conference
Wireless conferencing system
ClickShare Conference shares the apps from your laptop wirelessly on the room display and connects them to the camera and speakers in the room for better hybrid meetings.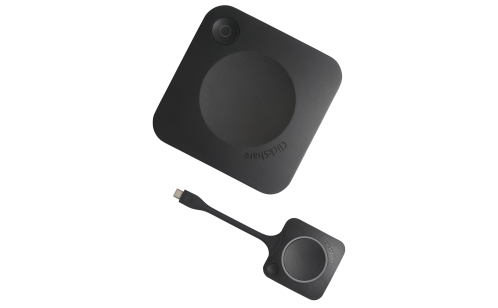 ClickShare CX-20
Transform small meeting rooms and huddle spaces into inspiring conference facilities.
The modern world of enterprise requires smooth collaboration and flexibility, especially when it comes to team meetings in huddle rooms, and this is exactly what Barco ClickShare CX-20 provides. Encouraging creative innovation through seamless wireless conferencing, ClickShare CX-20 can make meetings more inspiring and more productive.
ClickShare CX-30
Seamless, wireless conferencing for small to medium-sized meeting and conference rooms
For meetings to be as productive as they can possibly be, participants need to feel engaged and inspired. ClickShare CX-30 from Barco offers a seamless wireless conferencing solution that can be used on any device to bring teams together–wherever they are in the world–to participate in inclusive meetings that generate the best ideas and discussion points. Compatible with any PC, laptop or Mac device running Windows, Android or iOS operating systems; ClickShare CX-30 can turn small to medium-sized meeting rooms into innovative meeting and conference facilities.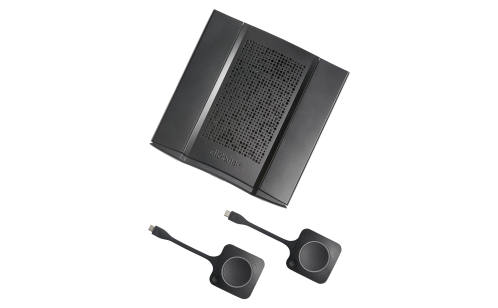 ClickShare CX-50
Bring premium wireless conferencing and remote collaboration to your meeting rooms and boardroom
Connectivity is the key to success in modern business. In an increasingly interconnected global business environment, you need to ensure that your teams are continually in close collaboration with one another. ClickShare CX-50 is a premium wireless conference system designed to facilitate exactly this, connecting in less than seven seconds and allowing users to participate in completely wireless and productive conferences while also being able to deliver presentations in full HD without hassle caused by cables, connectivity or location.
ClickShare
Wireless Presentation System
Looking for the classic ClickShare? No worries, we offer you a unified sharing experience from huddle to boardroom with the world's leading wireless presentation solution.
NYDLA Members gets VIP access on the Event
Engage in the live chat/Q&A during the session for a chance to win some pint-sized prizes!