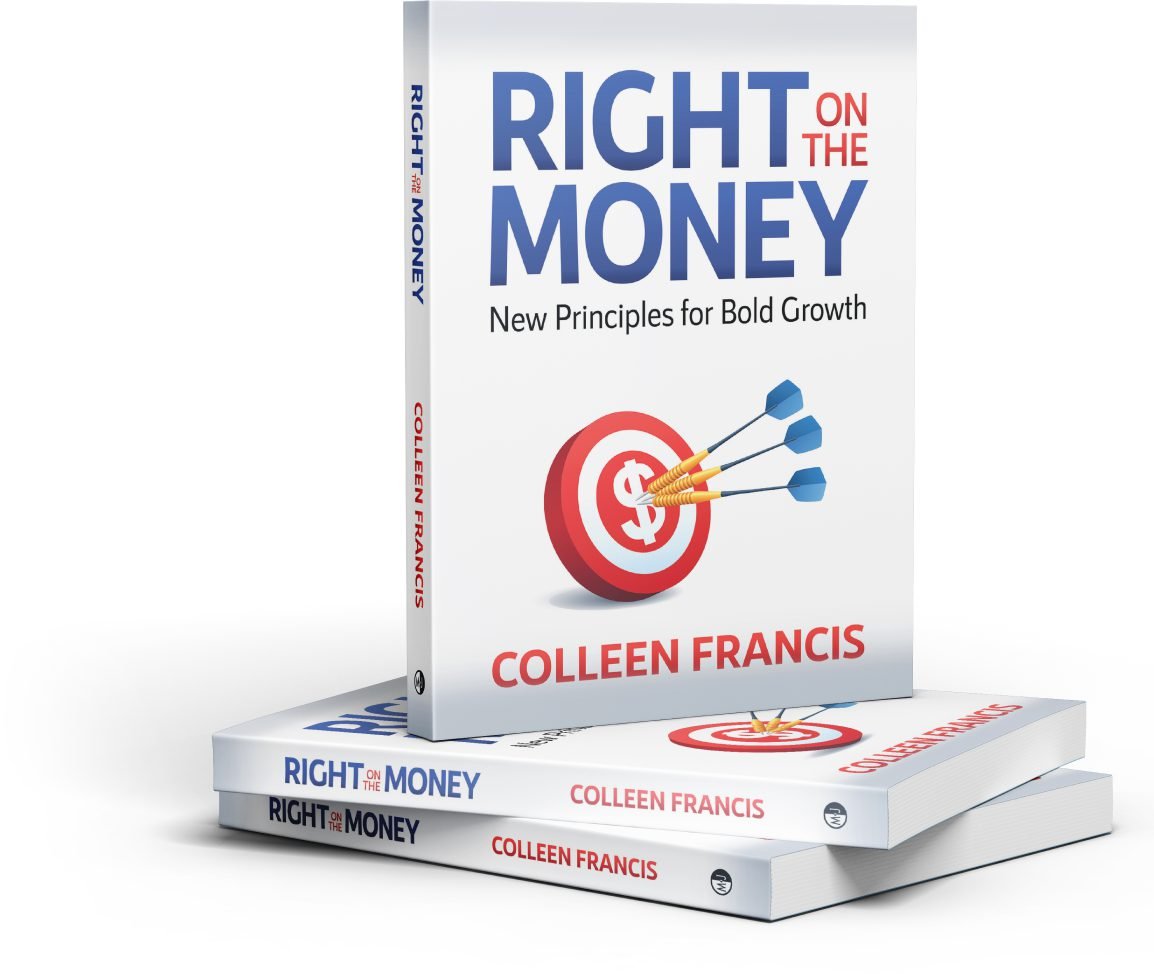 About the Book
Right on the Money provides the blueprint to win with today's demanding buyers: to deliver personalized value, beat the competition and reap the rewards.
In our new landscape the line between B2B and B2C selling strategies has been obliterated. Buyers—not sellers—now hold control and sellers can only succeed by transitioning from a "sell-to" to a "buy- from" sales culture.
The key to succeeding in sales today is to build a customer-centric revenue model, integrating the buyer and their unique needs into your pipeline. The result is bigger deals in shorter time.
Right on the Money details how to become an indispensable customer-aligned supplier by leveraging critical mass influence, using time as your brand, and being broad where others are narrow. And you'll see how to focus on the key Sales Velocity metrics that drive your growth, profitability and customer loyalty.
Colleen is driven by a passion for sales – and results. A successful sales leader for over 20 years, she understands the particular challenges of selling in today's competitive market, and that business leaders can no longer rely on approaches to sales based on techniques from decades ago—or even last year.
Whether maximizing revenue from sales teams or seizing new market opportunities, Colleen works with businesses to develop the right sales strategies for success and delivers practical approaches to ensure it sticks. Colleen's results have attracted clients such as Chevron, John Deere, NCR, Trend Micro, Merck, Abbott, Experian, Royal Bank, Dow, and hundreds of other industry-leading companies.
Time and time again, clients who work with Colleen note her frank, no-nonsense approach to accelerate sales while reducing effort and increasing profits. Colleen's practical strategies deliver immediate and lasting results.
A recognized thought leader in sales leadership, she is an inductee in the Professional Speaker Hall of Fame and has been named the #1 sales influencer to follow by LinkedIn.
Paid Members of NYDLA: Email the receipt from your book purchase to ColleenFrancis@NYDLA.org and we shall credit your NYDLA membership fee one month (a $25 value). Fill out this form to purchase the book from Amazon.