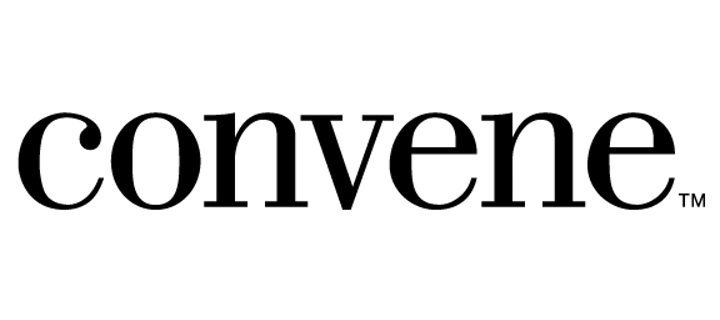 VIRTUAL &
HYBRID MEETINGS
The expertise you can trust
At Convene, we're obsessed with the client experience, which is why "hospitality" is ingrained in everything we do.
Over the past 11 years, we've had the privilege of working with the biggest brands and planners, inspiring collaboration and reimagining meeting and event spaces with best-in-class design and technology. With that, our philosophy has always been to challenge ourselves to spark innovation and push the status quo, creating human-centric products our clients will trust for years to come.
Virtual & Hybrid Meetings
A premium platform, plus expert production support, for your most important meetings & events.
Supporting Your Success From Start To Finish. More than technology, Convene Virtual & Hybrid Meetings offer an end-to-end solution for all meetings and events. Backed by dedicated support from our production experts, and fully integrated with our best-in-class venues, our premium platform will help you host a seamless event online, on-site, or in a hybrid format.
Pre-Event Planning
Setting Your Event Strategy
Building a Branded Website
Managing Attendee Registration
Day-Of-Event
Premium Virtual Platform
Support from our Expert Production Team
Ensuring an Engaging Experience
Post-Event Results
Event Engagement Analytics
On-Demand Video Playback
Partnering on Learnings
Professional Studio Production
We deliver broadcast quality events with a network of virtual control rooms and best-in-class production studios.
Dedicated Studio & Control Room Teams
Seamless Live & Pre-Recorded Content
Presenter Onboarding & Green Room
Premium Video Quality
Lower Third Graphics & Presentation Overlays
Seamless Technology Platform
Convene Virtual Meetings features premium planning and engagement tools, streaming, and data analytics developed by event professionals for event professionals.
Main Stage for Your Keynotes & Panels
Interactive Breakout Sessions
Attendee Engagement with Chat, Polls and Q&A
Event & Engagement Analytics
On Demand Playback & Site Hosting
Event Marketing & Registration
Manage your event, including your agenda and registering attendees, all on our platform. Or utilize other compatible third-party solutions.
Fully Branded Event Website
Event Sponsorship
Attendee Registration
Pre-Event Planning & Strategy
Live Chat Support for Attendees
Hybrid Events
Combine Convene Virtual Meetings with one of our premium properties to host an engaging Hybrid Meeting or Event.
ndustry-Leading COVID-19 Operational Procedures
Full-Service Hospitality, Planning and Support
Delicious Meals Prepared by Our In-House Chefs
On-Site AV & Production Team
Dedicated Studio & Control Room Teams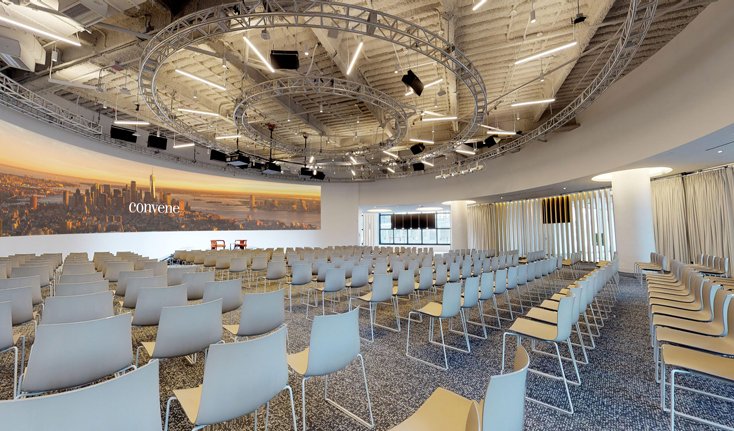 Trusted By Organizations Worldwide

Convene – Enhance Your Meeting Experience
NYDLA Members enjoy SPA (Special Pricing Authorization) for all things Convene
Your Premium Partner Anywhere, Anytime
Convene designs and services premium places to work, meet, and host inspiring events.