Meet DialpadGPT – Dialpad's newest AI feature
Join us to learn how customers can transform their business with precise and scalable generative AI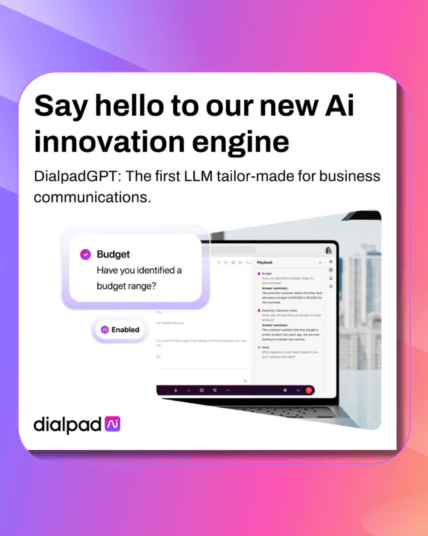 How Dialpad is reshaping the industry with Ai
It's no secret that AI is becoming an essential solution to many business challenges. But as with any new technology, AI also has its fair share of limitations.
Enter DialpadGPT—a specialized, domain-specific Large Language Model (LLM). It offers a cost-effective, scalable, secure, and accurate way to empower businesses with Dialpad's world-class Ai features.
DialpadGPT is designed specifically for automating and enhancing business interactions, and with its power, you can improve your customer experience, optimize sales strategies, and streamline communication workflows across your organization.
What to Expect
– Hosted by our Chief AI and Strategy Officer, Dan O'Connell
– A deep dive into DialpadGPT
– How DialpadGPT differs
– How to start using DialpadGPT
– Live Q&A with Dialpad's Ai team
Date & Time
Wednesday, August 30, 2023 @ 10:00am PDT
REGISTER TODAY
NYDLA Members get VIP access to this Event
Fill out the form below to register or send an email to DIALPADGPT@NYDLA.org