Ensuring that today's talent and current workforce is equipped with the right skills and experience to fulfill their career ambitions and thrive in the digitalization of financial services industry is only one of the challenges HR is facing today. At this exclusive event, we will discuss the current battle for talent in Fintech which is taking place between large financial institutions and startups. We are honored to have Catalina Daniels as our keynote speaker. Catalina has more than 15 years of international experience as a partner of McKinsey & Company and works today as advisor and Angel in the Startup-scene. She will be sharing her insights and experience. Following her talk, we will host a stellar panel of experts from the field of talent and recruitment in Fintech in order to explore some of the less discussed challenges in the sector. The evening will end with some delicious signature Gin & Tonics.
Catalina Daniels
Catalina Daniels is a CEO / entrepreneur / advisor with a passion for media and impact investing. She has a solid and diverse business background, with a deep understanding of corporate and entrepreneurial environments. She was a Partner at McKinsey & Company where she worked around the globe and built a strong reputation for long-lasting impact at her clients. After McKinsey, she invested in and became CEO of a start-up and subsequently CEO of the Special Olympics European Summer Gamers. More recently and before moving to NY, she launched her own venture which aspires to set society in motion around relevant societal issues. She sits on the advisory board of and is an advisor to several start-ups in Belgium and the US. She is also an advisor to the Robin Hood Foundation in NY. She holds an MBA from Harvard Business School and an engineering degree from the Free University of Brussels.
Stephanie MacConnell
Stephanie MacConnell is the Program Director at Empire Startups, one of the largest communities of FinTech founders in the world with hubs in New York, San Francisco and Toronto. A regular FinTech contributor for Forbes, Stephanie covers nascent trends ranging from millennial investing to banking the underserved, the future of payments and more. She puts on monthly meetups for a community of over 15,000 in NYC and SF, along with annual Empire FinTech Conferences and FinTech Weeks. An entrepreneur herself, Stephanie is an active connector and mentor in the community and frequently speaks on topics including the evolving FinTech ecosystem and inclusion in tech.
Kari Browne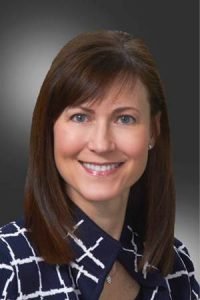 Kari Browne is a Senior Client Partner in Korn Ferry International's New York office and co-head of the firm's FinTech & Transaction Processing Services practice in the Global Technology Services Market. With over a decade of experience, Ms. Browne has partnered with prominent public and private technology companies and with leading associations in the recruitment, development and assessment of senior executive talent. She has conducted searches across all functions, primarily focusing on CEOs, sales and marketing, business development, and product management. Ms. Browne's industry specialty is FinTech – software, payments, core processing, and platform companies that serve financial services organizations.
Ignace Bruynseraede
Ignade Bruynseraede is an experienced business partner at SWIFT, a global member-owned cooperative and the world's leading provider of secure financial messaging services. As a Strategic HR partner, Ignace challenges, coaches and supports directors and senior managers. He facilitates yearly Performance Management processes for over 350 employees globally and developed and organized several talent and management training programs. He's passionate about innovation in the HR scene. Ignace is currently deploying a full change management project in several of the US SWIFT offices.
Hasan Kazmi
Hasan Kazmi leads strategy and partnerships for Citi's Global Lab Network. In this role, he works closely with all of Citi's innovation labs located around the world. In addition, he works with the Venture Investing & Strategic Growth Initiatives team, various Citi businesses and external strategic partners to pursue critical growth opportunities for the Citi Enterprise. He is also one of the leads for Citi Venture's Artificial Intelligence domain, an exciting growth area within Fintech. Prior to joining Citi Ventures, Hasan worked with Samsung's Global Strategy Team in Seoul, where he worked across Samsung's diversified businesses. Before that, he worked for the Boston Consulting Group in NYC. Prior to venturing into the corporate world, Hasan was a crime fighter on the streets of NYC, where he served as a Detective with the N.Y.P.D. in its Counter Terrorism Division and as a Police Officer in the South Bronx's 43rd Precinct.
Andrew Sachs
Andrew Sachs joined Newmark Grubb Knight Frank as an executive managing director in its New York headquarters in 2013. A 26-year real estate veteran, Mr. Sachs has acted as strategic advisor and broker on behalf of numerous institutions and corporations on the tenant and landlord side, providing creative solutions to address their complex real estate requirements. His expertise includes commercial leasing, financial analysis and commercial office construction. To date, Mr Sachs has negotiated more than 9 million square feet of transactions.
Event Cost: $25 per person, includes food and drinks. NYDLA.org members shall receive a $25 credit on their account (event is FREE)