CAN YOU REALLY CREATE YOUR OWN REALITY?
Let Frank McKinney show you how you too can create your own reality, alter your DNA, and succeed in the business we're all in — the business of life. Motivation washes off and goes down the drain with the soap at night. Inspiration lasts about as long as a bad sunburn. But ASPIRATION will forever impact your reality, and in turn, the lives of those you love.
Real Estate artist, bestselling author, philantro-capitalist and modern-day Renaissance man, Frank Mckinney has done just that – created his own reality. He's pushed his limits professionally, creating then selling 44 multi-million dollar mansions on spec). Philanthropically he built 29 self-sustaining villages in the poorest country on earth, while creatively, he has written 7 best-selling books. Physically, he ran the Badwater 135-mile Ultramarathon 12 times.
During his journey, Frank discovered an eternal truth: to create your own reality, you don't change who you are, you just have to redirect or re-ignite what's already inside. For that, you need aspiration – an almost otherworldly desire to achieve something higher or great.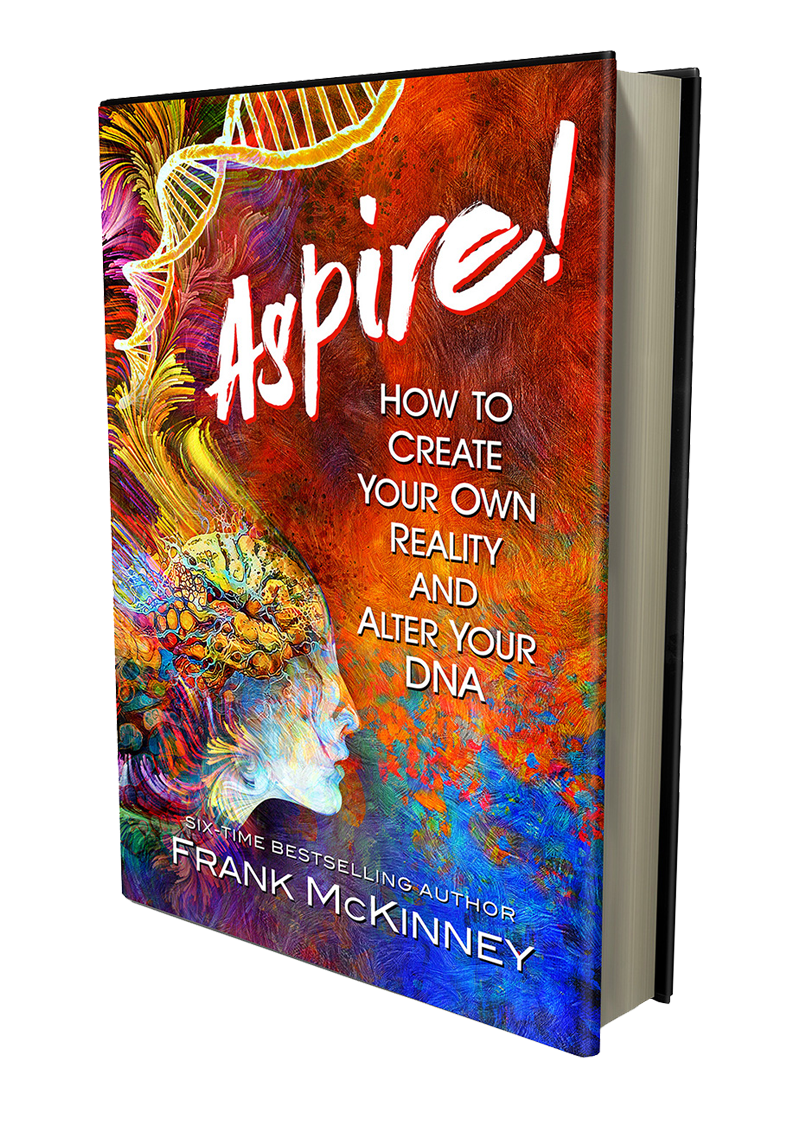 In ASPIRE – How to Create Your Own Reality and Alter Your DNA, there are 25 get-to-the-point chapters, where Mckinney reveals the secrets for mastering risks, becoming a "relentless executioner" accentuating and amplifying your essence, developing personal magnetism, super-charging your love life and embracing your higher calling.
"Mckinney's Aspire! provides legacy-leaving wisdom and brand-building guidance to span generations."
"Aspire! Delivers far beyond other mindset books. it does what its subtitle promises, encouraging you to risk by creating your own reality."
Paid Members of NYDLA: Email the receipt from your book purchase to FrankMcKinney@NYDLA.org and we shall credit your NYDLA membership fee for one month (a $25 value). Fill out this form to purchase the book from Amazon.