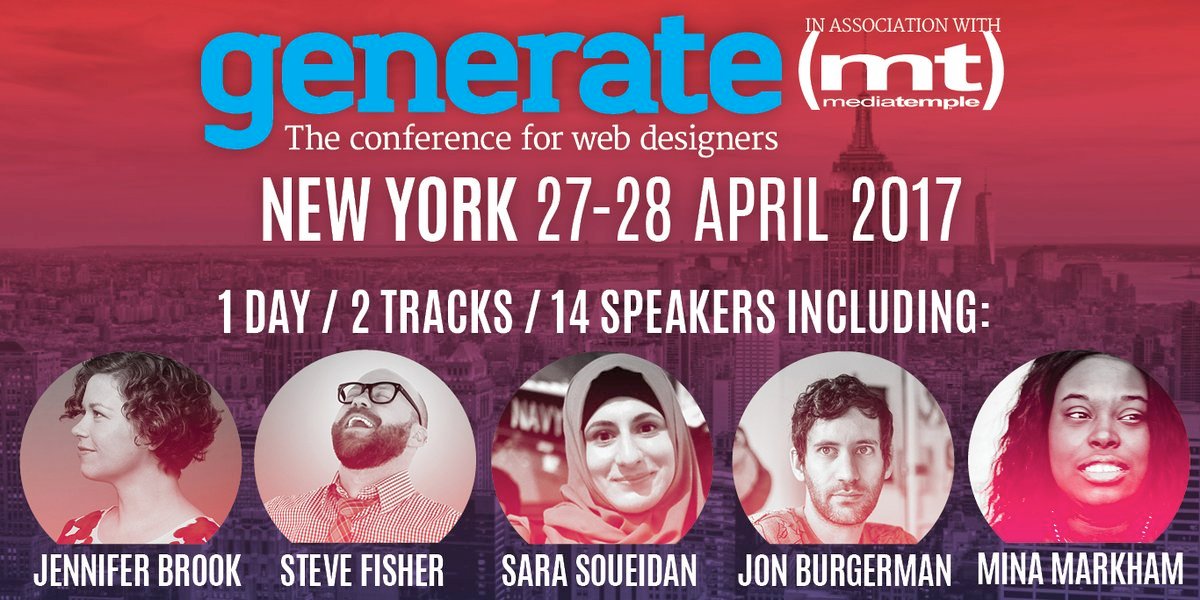 Generate is back at the New World Stages for a two-track, one-day conference. But this year we've added a day of workshops beforehand, at the TKP Conference Center. It's guaranteed to be packed with insight, inspiration and practical take-aways.
1. Generate features some of the leading figures in web design and development.
2. Speakers include Sara Soueidan, Jennifer Brook, plus 12 other amazing speakers.
3. Connect with your fellow attendees over a beer at the exclusive after party.
4. Gain extra insight by joining a lunchtime workshop.