What Is Motivation-Based Interviewing?

Motivation-based interviewing (MBI) is a globally-used interviewing method that is simple, yet highly effective for hiring "High Performers." MBI training teaches interviewers how to assess a candidate's skill, attitude and passion.
Why Is MBI More Effective?

Traditional behavior-based interviewing training does an okay job teaching interviewers how to assess skills, but falls short when it comes to correctly assessing an candidate's motivation. That's a Big Deal!  Why? Hiring decisions based on skill alone produce mixed hiring results because it takes more than just skill to succeed. Think of skill as being analogous to a car. Think of motivation as its fuel. A car without fuel runs great…but only going downhill.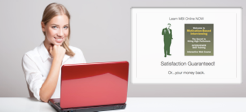 100% Satisfaction Guaranteed!
The MBI Web Course is a highly-interactive, on-demand course to learn how to hire High Performers.
Multiple Options!
Onsite 1-Day MBI Training,  1-2 Day MBI Workshops Open-to-Public and MBI Train-The-Trainer Workshops.
Learn MBI For $15!
Start by reading Chapter One – FREE…Then order a copy for yourself and for all your interviewers.
MBI Web Course – Interviewer Training For Hiring High Achievers!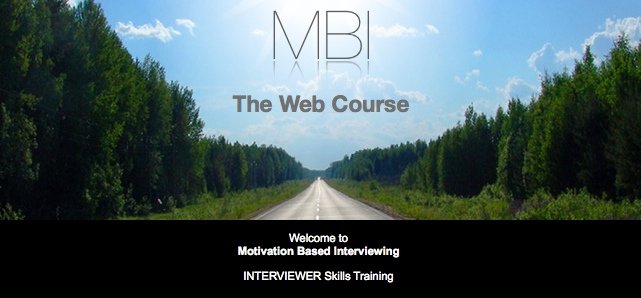 100% SATISFACTION GUARANTEED…OR YOUR MONEY BACK!

We are so confident you're going to LOVE this comprehensive interviewer training course that we offer an Unconditional 30 Day Money-Back Guarantee.While it is illegal for us to guarantee any specific hiring results, if you are not fully satisfied with this product, simply let us know within 30 days of your purchase date and we'll refund the entire purchase price.
THIS COURSE HAS 5 INTERACTIVE MODULES:
1. Introduction, Overview and Navigation Instructions
2. Understanding the High Performer
3. Interviewing & Identifying the High Performer
4. Hiring the High Performer
5. Summary & Conclusion
KEY LEARNING OBJECTIVES:
Understand the definition of "High Performer"
Understand HOW High Performers achieve better results
Identify the 3 components inherent in ALL High Performers
Learn the connection between Attitude and Achievement
Learn the science behind Attitude: Locus of Control
Learn the power of Passion as a natural motivator
Learn the importance of staying objective
Review basic legal aspects of interviewing (U.S.)
Learn interviewing Best Practices
Learn the key to assessing motivation – correctly!
Learn how to write GREAT interview questions and practice
Determine a candidate's "predominant" response towards obstacles
Understand the "Interview Relationship"
Learn techniques to get your candidate's guard down and talking more freely
Learn the recommended MBI standard for hiring High Performers
Review Summary
ADVANCED INTERACTIVE FEATURES:
Build an interview guide for one of two job positions
Interview two virtual candidates, take notes and score each candidate
Make a hiring decision
Listen to feedback & compare your interview guide to MBI expert Carol Quinn
Download and print forms and training material
Printable Certificate of Completion, suitable for framing
*This is a highly interactive course involving practice exercises to test your skill…every 7-10 minutes.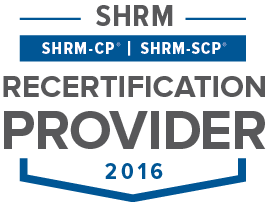 LEE COCKERELL of Disney and Carol talk about how hiring the right people is the most important thing an organization can do. Understanding how to hire high performers is the key to a great work environment.
Carol Quinn, CEO of Hire Authority, joins Lee Cockerell to discuss Motivation-Based Interviewing. Motivation-Based Interviewing, known as MBI, will change the way you hire people. When you change the way you hire people, the performance and attitude of the entire organization will change. Lee Cockerell says better hiring is one of the best cost management measures an organization can adopt.
NYDLA members receive 20% off The MBI Web Course.
Uh oh!
Something is wrong with your Wufoo shortcode. If you copy and paste it from the Wufoo Code Manager, you should be golden.