A groundbreaking guide to building a company that thrives, based on thousands of interviews with innovative leaders at the world's best-run organizations.
How do you create a company that grows, innovates, and endures over decades? This book unlocks the secrets.
Renowned industry analyst Josh Bersin distills decades of research & thousands of interviews into seven practical yet profound management principles that help business leaders create organizations that thrive.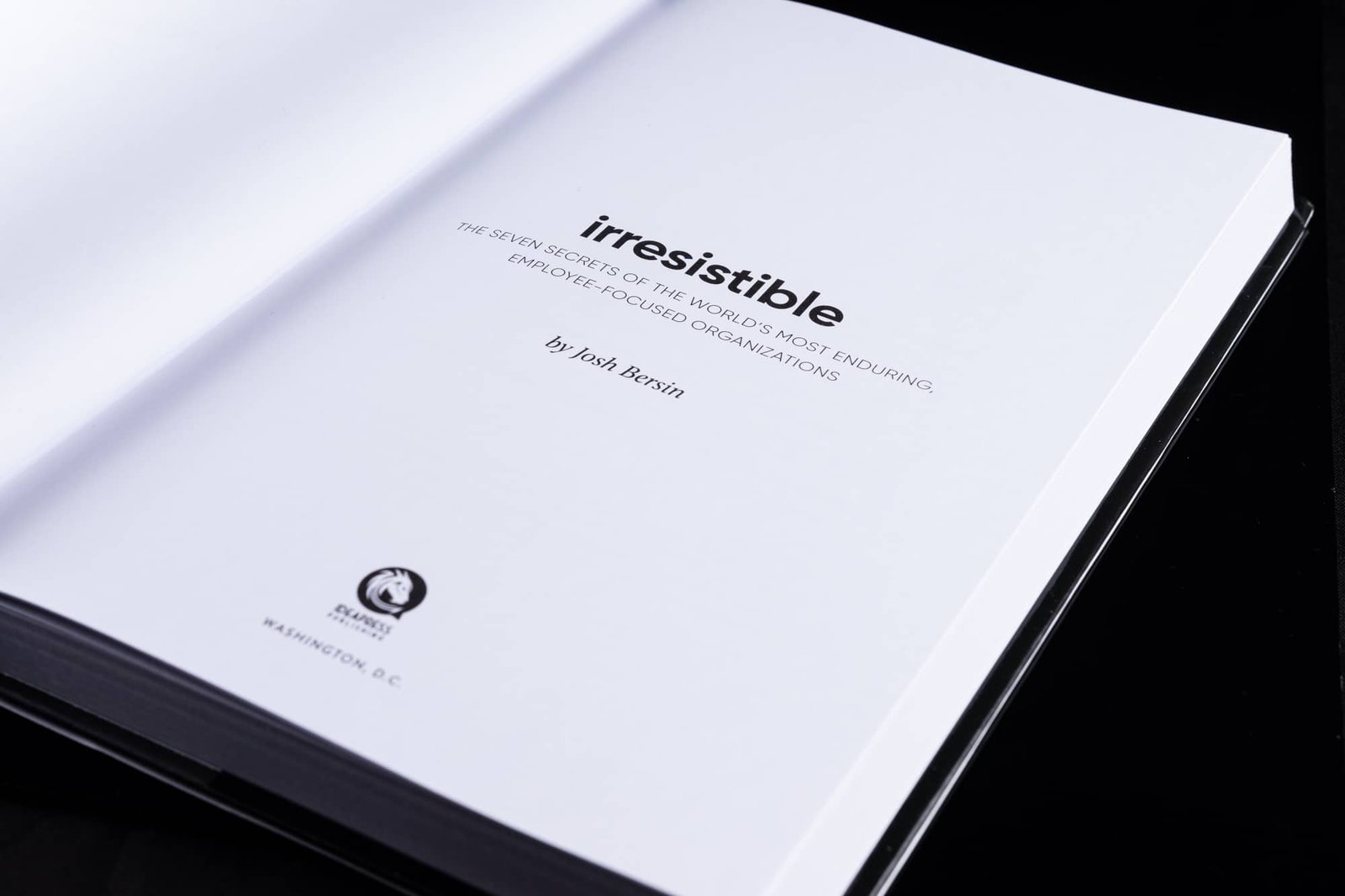 Irresistible companies grow faster, they're more profitable, and they innovate and lead their markets. And best yet, their employees, customers, and stakeholders are drawn to them like magnets. 
Yet creating irresistibility isn't easy, especially now. Employee loyalty is at historic lows. The "great resignation" has executives panicking. Long-term planning seems impossible. The secrets in Bersin's book will help leaders navigate these and other challenges.
Note: Interest in Josh's book has exceeded all expectations. If you get an "out of stock" alert when you place your order, know your copy will be shipped as quickly as possible. The team is working hard to ensure everyone gets their books in short order.
This video describes Josh Bersin's new book, Irresistible,
and why it is an essential read for business and HR people around the world.
Josh Bersin
Global Industry Analyst
CEO, The Josh Bersin Company
Dean, Josh Bersin Academy
Josh Bersin founded Bersin & Associates in 2001 to provide research and advisory services focused on corporate learning. Over the following years, he grew the company and expanded coverage to encompass HR, talent management, talent acquisition, and leadership.
In 2012, Bersin sold the company to Deloitte, when it became known as Bersin by Deloitte, and he became a Deloitte partner and the principal author of Deloitte's annual Human Capital Trends Report. He retired from Deloitte in 2018.
In 2019, Bersin founded the Josh Bersin Academy, a professional development academy for HR and learning professionals from more than 130 countries. The Academy offers more than 20 cohort-based courses covering topics such as people analytics, HR technology, talent acquisition, and human-centered leadership.
In 2020, he put together a team of analysts and advisors who are now working with him to support and guide HR organizations from around the world under the umbrella of The Josh Bersin Company. Recently published research covers topics such as hybrid work, HR technology market trends, employee experience, business resilience, talent acquisition, and diversity, equity, and inclusion.
Today, Bersin has more than 850,000 followers on LinkedIn and is a featured speaker at conferences around the world. His frequent blog posts on www.joshbersin.com, which cover everything from the latest technology news to economic trends to his latest research findings, are read by thousands every week.
Expertly researched and masterfully written, Josh's book presents seven practical, achievable principles to help organizations and individuals thrive in the new world of work. If you want the secrets of maintaining a workforce of fulfilled, engaged, and loyal teams, read this book—now.
This book is an illustration of my strong belief that "great people make great companies."  With his unique and vast experience, Josh is helping all leaders and HR teams turn company culture, management approaches, and work models into a competitive advantage.
As organizations struggle to attract and retain talent, irresistible companies will be the only ones to prevail — and creating an irresistible company starts with unlocking your employees' full potential. Josh Bersin's timely and thought-provoking book is a must-read for every leader.
For too long, businesses have been claiming that people are their most important resource. Irresistible offers an array of smart insights and shrewd advice to — finally! — turn that idea into action.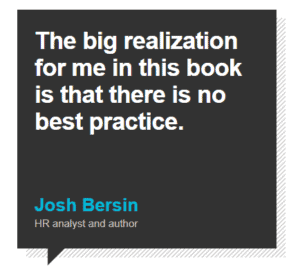 A must-read primer for business leaders considering how and why to build a people-centered business. Irresistible is an essential book and an opportunity to learn from one of the best.
I have been following Josh's work for years and not long ago had the chance to teach executives alongside him. He has always taught me a great deal. And now I see some of that so beautifully encapsulated and extended in Irresistible. This is a book to absorb.
A must-read primer for business leaders considering how and why to build a people-centered business. Irresistible is an essential book and an opportunity to learn from one of the best.
Josh, with his reporter's background and analyst's instinct, is terrific at describing practices that affect people. His in-depth work with client companies allows him unique access to some of the latest people innovations to highlight best practices. The seven themes offer an outstanding view of emerging practices that will shape employee-focused organizations.
Paid Members of NYDLA: Email the receipt from your book purchase to JoshBersin@NYDLA.org and we shall credit your NYDLA membership fee for one month (a $25 value). Fill out this form to purchase the book from his website.