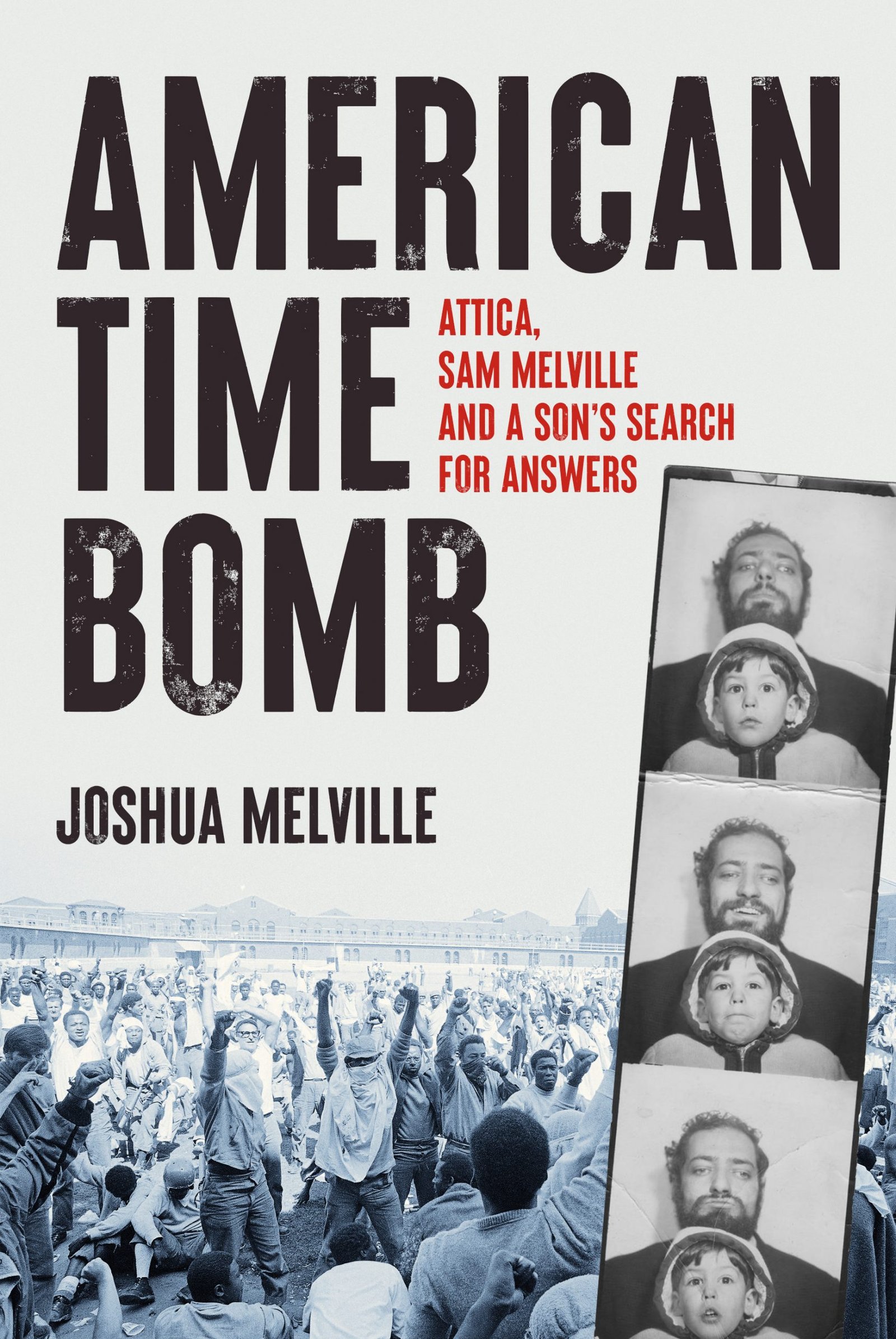 "American Time Bomb is a vital read for this moment. " —Heather Ann Thompson, author of the Pulitzer Prize–winning Blood in the Water: The Attica Prison Uprising of 1971 and Its Legacy
Few stories are more central to understanding our history of racially biased incarceration and violent social activism than the life of Sam Melville. Melville was both reviled and admired as one of the most feared radicals in post–World War II history. His importance in the 1960s is widely recognized by historians and scholars as epitomizing the controversies, the promise, and the problems of the New Left.
This memoir by Melville's son opens a window into the personal life of a legend, revealing the universal and all-too-human foibles motivating those driven to make change through violence. In the current political climate, at the fiftieth anniversary of the Attica Uprising, this nation grows increasingly interested in the racially biased incarceration and violent social activism that has shaped our nation.
There are few stories more central to both subjects than the life of Sam Melville, who was often called "the Mad Bomber." American Time Bomb is a son's personal portrait based on years of investigation of Melville's story and the history he helped to create.
Joshua Melville's personal connection to the story gives a gut-wrenching multigenerational tale of childhood abandonment but also adds a compelling historical study of politics, history, and issues of social justice.
Josh Melville is an entrepreneur and nationally recognized author, music business expert, and artist's rights activist whose latest release American Time Bomb, has been his passion project 30 years in the making.
Mr. Melville's journey began in the year 2000 with the establishment of Moses Avalon Industries. Under this pseudonym, Mr. Melville became one of the country's leading music business experts. His artist rights advocacy endeavors and top-selling books: Million Dollar Mistakes and Confessions of a Record Producer have continued to aid artists worldwide for over 30 years. Additionally, he is a court-recognized music business expert who has acted in an advisory capacity to multiple State Attorney General Offices and the Senate Judiciary Committee in Sacramento regarding the music industry.
More recently, Mr. Melville has devoted his writing to publishing his passion project, which tells the story of Melville's father, Sam, both reviled and admired for his leadership during the Attica Prison uprising of 1971 and his political bombings to protest the Vietnam War in 1969. In his memoir, Mr. Melville delves into the turbulent history of the sixties: FBI informants, the Weather Underground, and growing up the shadow of his father's revolutionary legacy. After many years of deep research and wrestling files from the FBI through the Freedom of Information Act, Melville is proud to announce the release of American Time Bomb.
Throughout Mr. Melville's life, remaining true to his creative process has been his key to success. Cigar in hand, encompassed by community members and stimulated by tasteful ambiance is when he finds himself producing his best. After living in LA for over 20 years and failing to discover a smoke-friendly, full-service workspace, Mr. Melville decided he'd create his own. Mr. Melville is excited to bring his latest endeavor, ASH (@ashcigarlounge) to LA where creatives and aspiring business tycoons alike are free to innovate in a space with unlimited potential.
Paid Members of NYDLA: Email the receipt from your book purchase to joshuamelville@NYDLA.org and we shall credit your NYDLA membership fee for one month (a $25 value). Fill out this form to purchase the book from Amazon.