Leadercast believes the world needs better leaders in business, organizations, communities and homes. We build leaders worth following by providing cost-efficient, high-quality leadership development solutions for time-starved people and organizations. Our products include epic leadership events rich in leadership content, including Leadercast Live which will be held May 5, 2017 in Atlanta, and a digital, leadership development platform, called Leadercast Now, that delivers highly-impactful, short leadership videos available on any device, anytime and anywhere.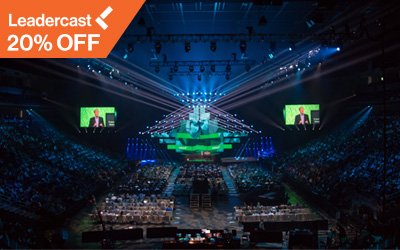 20% Off a Leadercast Live ticket



Leadercast Live is the largest one-day leadership event in the world. Broadcast live from Atlanta to hundreds of locations around the world each year, Leadercast brings together some of the most recognized and respected global leaders to create a leadership experience unlike any other. Buy a ticket for a friend and join us on May 5, 2017.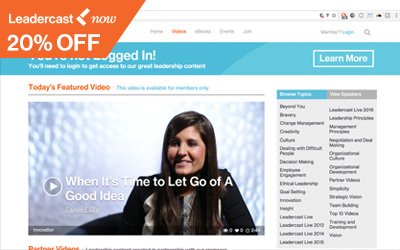 $199 For a Leadercast Now subscription



A Leadercast Now subscription gives full access to exclusive leadership development content from experts across all fields of business and life. Want to grow in specific areas of your leadership? Leadercast Now videos are broken into key leadership development categories making it easy to select and target specific areas of leadership growth.
At Leadercast, we understand that leadership is not about our job title or role – it's about your values and behaviors … how you inspire people and communicate your vision. No matter where you are or where you're headed, if you are looking to develop your leadership on a daily basis, there's no better way than Leadercast Now.