Performance meets Mobility
Lenovo unlocks the potential to make your ideas a reality. Designed with an emphasis on portable productivity, the Lenovo line of laptops features premium processing, visuals, and sound to boost all your ambitions.
Lenovo's story has always been about shaping computing intelligence to create a better world. With the world's widest portfolio of technology products, we deliver our vision of Smarter Technology for All through products, solutions, software, and services that individuals, communities, businesses, and entire populations need to fulfill their potential.
Today, industries are reshaping and reimaging what they make and how they do it. Virtual healthcare. Remote education. Smarter shopping. Smarter technology must be made for all. As a Fortune Global 500 technology company and one of Fortune Magazine's World's Most Admired Companies, we think and act globally. Breakthroughs aren't born in a bubble, and it takes all kinds of people and points of view to make technology smart. We're proud to leverage the diversity of our more than 63,000 employees to serve customers in 180 markets to redefine and stretch the limits of what technology can do.
We believe we can impact society most when we work together. That's why we have committed to the GSMA Digital Declaration that identifies shared values across the technology industry for an ethical digital future.
And that starts with making sure all voices are heard within and outside or our company. We've signed on to the Valuable 500, which aims to: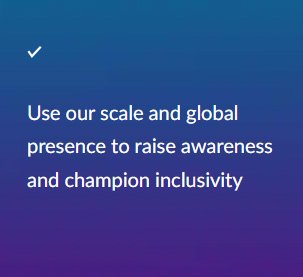 Capable of leading Intelligent Transformation
Lenovo delivers a full portfolio of PCs and tablets, monitors, accessories, smartphones, smart home, and smart collaboration solutions, augmented and virtual reality (AR/VR), commercial Internet of Things (IoT), software, services, and smart infrastructure data center solutions around the world. Since 1995 we have shipped more than half a billion PCs, and we make three devices every second.
We understand transformation
Just as we've transformed our business over more than three decades we have helped countless organizations, from healthcare, education, retail, manufacturing, logistics, professional services, and more, re-think the way they use technology to revitalize their business through smarter solutions that leverage hardware, software, and services.
Global scale and manufacturing
We serve more than 180 markets, and we own the majority of our facilities, giving us unrivaled scale, efficiency, and control of our supply chain. Our global manufacturing allows tailored offerings to regional markets and includes more than 30 manufacturing facilities, including in-house, joint venture, original design manufacturer, and contract manufacturer sites in Argentina, Brazil, China, Germany, Hungary, India, Japan, Mexico, and USA.
Introducing the ThinkPad X1 Fold
The world's first foldable PC
It doesn't get more revolutionary than this.
Fold it like a book. Lay it flat for a gorgeous 13.3" OLED display. Engineered to power twice the screen, Intel® Core™ i5 processors with Intel hybrid technology give you stunning visuals. This compact device promises to reshape the way you experience a laptop.
Lenovo – Innovation Never Stands Still
NYDLA.org members get special pricing on all Lenovo products and technology
For more information fill out the form below or send an email to Lenovo@NYDLA.org