Consulting Services
Mobile App Development
Web Development
UX Design and Strategy
Graphic Design
3D | AR | VR
Branding
Product Management
Service Design
Website Management
Monthly Maintenance Services
Platform Integration
Oracle
SaaS
Legacy Development
Commercial Implementation
Incubator & Startup
Product Development
Investment
Startup Consulting
Technology Partnerships
Pitch Coaching
Deck Development
SEO & SEM
Social
Digital Marketing
Print Marketing
Online Ad Integration
Monetization Strategies
SEO
Organic Growth Strategies
Events
Why Create with Mango?
Mango Concept has developed a wide array of successful products for startups, large firms and celebrity clientele. Using an agile framework, we are able to develop, design, and manage any digital product, whether it is a game, mobile app or website. Our experienced team is comprises of UX designers, iOS developers, android developers, product strategists and web developers.
Latest and Greatest Products
Deedle?
Deedle is the world's first mobile app to combine gaming, e-commerce, and social media. Players compete against and interact with others across the country, for a chance to win a variety of prizes. With Deedle, even if you lose, you win – discounts, coupons, cash back and other exciting opportunities.
uShuttl
Marketing Made SimpleTM
Save trees… Stop printing…
Instantly add contacts and send them files from your library, on-the-fly, right from your mobile device.
Hoodmark
A new way to share the places you love.
Hoodmark presents a new way to share your thoughts and photos of the places you love to visit. With Hoodmark, you'll be able to find the coolest photos, of the coolest places, right in your 'hood, and leave your mark on the world.
Learn Product Strategy and User Experience with us!
User Experience Strategy
Develop the skills required to conduct and recruit for an effective user interview. Draft a research plan and write a discussion guide for interviews. Compare products in the same space or in adjacent industries.
Week 1:
Intro To Class & Intro to UX
User Research (interviews and contextual Inquiry)
Week 2:
Business Analysis, User Flows, Task Analysis
Personas, Scenarios and Communicating User Research
User Experience Design
Use research to create an affinity map that identifies trends and insights within your research findings and create personas that reflect the target audience. Apply sketching techniques to ideate through solutions.
Week 3:
Sketching, Wireframes & Layout
Information Architecture, Sitemaps & Navigation
Week 4:
Interaction Design, Mobile Patterns & Visual Design
Prototyping, Usability & User Testing
Product Management
Explore methods for organizing complex and diverse types of content.  Discuss struggles with feature prioritization and vision alignment and how to address them.
Week 5:
Feature Prioritization & MVP
Business Model Canvas
Week 6:
SDLC and PM Models
Contracts, Business Models, Equity and Valuation
Tech & Portfolios
Describe the respective technical capabilities of responsive sites and native mobile apps. Evaluate options and choose what format is most advantageous to your final project.
Week 7:
Web Development, HTML, CSS, Javascript
App and Game Development Strategies
Week 8:
Final Project Presentations
Portfolio Workshop
Projects
You will apply the methods and techniques learned in class to a real Mango Concept client project. This client work will be broken into 4 distinct sections correlating to the 4 main topics of class; User Experience Strategy, User Experience Design, Product Management and Technology Development. This work will then be turned into a professional portfolio case study for the use of finding employment.
Our Story
Started in 2009 as an Oracle partner building ERP Systems, we transitioned to building mobile apps and websites in 2012. We here at Mango see our clients as an extension of our team and look forward to working one on one with them, taking them through each and every step of their product's lifecycle. We are a close-knit group of individuals who love building on new ideas and products.
Say hi to our squad: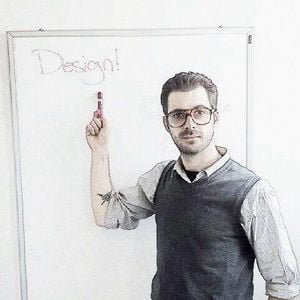 Domenick Propati
NY based UX Designer
Domenick Propati is a NY based UX Designer, Educator and Entrepreneur. A feature performer at the Montruex Jazz Festival in 2007, Domenick is also a drummer who's played with the likes of Benny Powell, Maynard Ferguson, and T.K Blue. Domenick pivoted his career and entered the tech space by earning his Terminal Masters Degree in Design and Technology from Parsons the New School for Design. While at Parsons he started his first Ed-Tech startup Footage Access. Since then Domenick has gone on to work with various clients from AND1 to The White House on projects that range from interface and product design all the way down to conceptualizing and building educational programs and partnerships. Currently the Director of Product & Design at Mango Concept, Domenick has also had the privilege of developing and teaching UX intensive courses for both General Assembly and New York University.
Specialties include: Design Research and Analysis, Strategy, UXD, IxD, Teaching & Instruction, and Product & Business Development.
Learn with Mango Concept
Contact us for more info!
Uh oh!
Something is wrong with your Wufoo shortcode. If you copy and paste it from the Wufoo Code Manager, you should be golden.