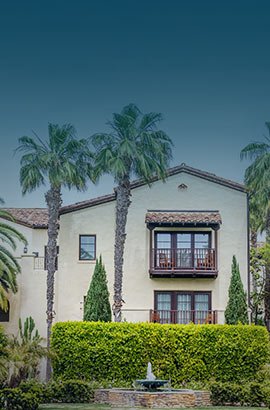 Lose yourself in La Jolla's golden rays at our hacienda-style resort, perfect for relaxation or new adventures. Voted among Southern California's top hotels, Estancia features 10-acres of beautiful ranchero-style architecture, award-winning accommodations and lush gardens.
With spectacular views and a dramatic coastline, La Jolla showcases some of California's most breathtaking beaches. Heralded as "The Jewel of San Diego," La Jolla features prestigious museums and galleries, cuisine, golf courses, and endless outdoor adventure.
Our lush rancho-inspired hideaway offers relaxed sophistication, premium amenities, and Californian elegance. Featuring intimate gardens, a full-service spa and fitness center, and 3 award-winning restaurants and lounges, guests experience complete rejuvenation of mind, body, and soul.