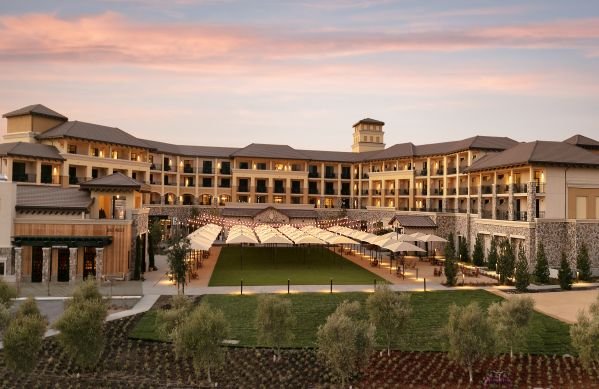 Nestled amongst the rolling hills of Napa, Vista Collina Resort ushers in a new way to discover Wine Country. With thoughtful, Tuscan-style décor, a tasting Village, locally-sourced, artisanal market, and a community lawn for picnic, play and private concerts.
Recognized as a premium wine-growing region, Napa Valley is home to more than 400 wineries. Beyond the grapes, however, Napa is known for its impressive array of culture, cuisine, and recreation opportunities, offering a seamless blend of vibrant culture and quaint charm.
Savor a variety of wines and brews at nine tasting rooms in our tasting Village. Craft a delectable picnic at our farm-fresh artisanal market, Fivetown Grocery. Celebrate Napa's culinary arts with an in-suite cooking class. Mingle and enjoy a private concert on our Village Lawn.