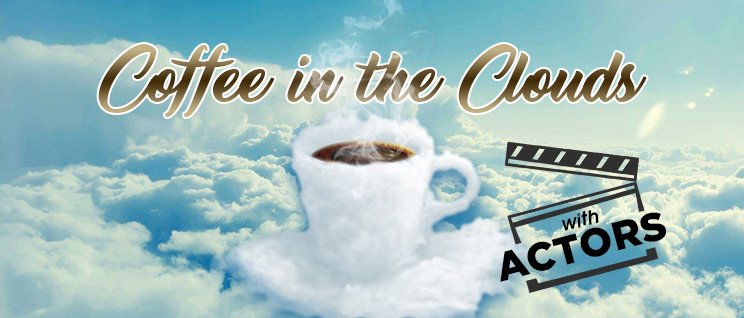 Learn more about Peter Onorati as a Hollywood Actor
Peter Onorati
Peter Daniel Onorati was born on May 16th to first generation Italian parents Peter and Rose Scorese Onorati in the beautiful hillside industrial hamlet of Boonton N.J. This Blue Collar enclave produced everything from Margarine to Melmac dinnerware.
Peter was the first grandchild in the Scorese clan and the first grandson born to Familiglia Onorati. He spent his early years getting into trouble at Our Lady of Mount Carmel Catholic school up until 5th grade. Notifying Sister Margaret Dolores, an Irish nun, that "St. Patrick was Italian" became the final straw, casting the unsuspecting youth literally down the hill one block into the Public School System at the School St. School, where his "wise-cracking" garnered him regular beatings by the local bullies. The need for both social and physical growth apparent to him, Peter tried hard to become an athlete and joined the under-achieving, class clowns to ingratiate himself to his new colleagues.
Peter spent weekends traveling into New York City to perform with the group called Port Authority Theatre Ensemble (Pate). Here he also co-created a standup act called The Kippermans (Hasidic Siamese Twins who played guitar) with Gary Richman. As he continued to perform late nights in New York, Peter had some of his research published in Advertising Age. This led to multiple job offers around NYC. But Peter wanted to stay at McCall 's; however, his boss decided that she couldn't afford to raise his salary commensurate with his incoming offers, so she created an environment in which he decided to leave. Peter was now dating an actress, Jeanette Collins, from Pate who said "I think you could be an actor". His response was "What so I can starve and have four jobs like you?" After removing the ice pack from his face and considering her suggestion, Peter enrolled in a crash course in commercials given by Bob Collier. Within 2 weeks he was on hold for his first national commercial and within about two years joined the cast for the last season of Kate and Allie. Ms. Collins was so right that she and Peter were married in June of 1988.
In 1987 he joined Actor's Equity as part of the Public Theatre's production of Talk Radio. Peter and Jeanette moved to Los Angeles and he commuted back to NYC to finish Kate and Allie. His first child was due to be born in two days in L.A., when Peter had a call-back for Martin Scorsese's Good Fellas in NYC. He got the job and his first son, Sebastiano, in March of 1989.
Upon his arrival Hollywood, Peter was immediately cast in leading roles in critically acclaimed dramas including: NYPD Blue, Civil Wars, Under Suspicion, Murder One and the Cult Classic, Cop Rock. Peter has successfully created leading roles as "Good Guys" and "Bad Guys" (the pay is the same) for T.V. movies on ABC, CBS, USA, SHOWTIME and HBO. He has made over 40 feature films including, Goodfellas, Postcards From The Edge, Firebirds, Camp Nowhere, Rocket Man and special events such as Tales From The Crypt, Outer Limits and the HBO World Premiere movies Shelter, Disappearing Acts and Dancing in September. Peter recently returned to the stage in the premiere of Sex,Sex,Sex,Sex,Sex & Sex, written by Tony Award winning author George Furth, and The Iceman Cometh with Al Pacino at the Falcon Theatre. His most recent T.V. appearances included recurring roles on Boston Legal, 24, Desperate Housewives, Everybody Hates Chris, American Dreams, Walker Texas Ranger and Leap Years for Showtime. Peter has been in guest star heaven (or hell) appearing recently in In Plain Sight, The Mentalist, Cold Case, Chuck, CSI NY, Ghost Whisperer, Las Vegas, Sex and the City and many more.
Peter has also created numerous cartoon series characters in Teen Titans , Batman – The Brave and the Bold and was the voice of Warhawk in The Justice League.
Peter lives in Los Angeles with his wife, Jeanette and sons Sebastiano (Sonny), Francesco (Frank) and Giancarlo (Charlie) and a fervent desire to return to the east coast at least for a little while every year.
Here you can listen to Audio Only versions