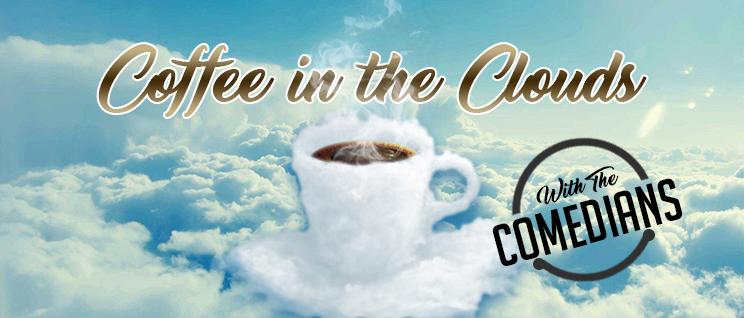 Win a FREE LIVE Zoom Comedy Show for your company!
Uh oh!
Something is wrong with your Wufoo shortcode. If you copy and paste it from the Wufoo Code Manager, you should be golden.
Since moving to the UK, Egyptian-American comedian Maria Shehata has made a name for herself performing at some of the biggest comedy clubs in the country and being selected by The 99 Club as one of the Five Best New Performers at the 2017 Edinburgh Fringe. In 2019, Maria supported Bill Burr at the 15,000 seat Resorts World Arena in Birmingham, performed at Latitude, and was named Pick of the Fringe at the 2019 Edinburgh Fringe.
Maria's stand up has been featured on Comedy Central's The Watch List, Showtime's Bridging the Gap, Nuvo TV's Stand Up and Deliver, and the docu-series The Cradle of Comedy. She has written for BBC Radio 4's Sketchtopia and has been seen on BBC's Period Dramas, Channel 5's Greatest Celebrity Wind Ups… Ever!, Comic Relief Originals Anti Social – A Modern Dating Horror Story and How to Date Long Distance , and she's been heard on BBC Radio 4's The Today Programme, BBC Radio Scotland's Breaking the News, and regularly on BBC Radio Kent's Steve N Allen's Week.
Maria Shehata has trained in improv and sketch with UCB, Free Association, and Second City. She has written, produced and starred in an award-winning web series called My Super-Overactive Imagination which won Best Comedy at the Miami Web Fest where she was also nominated for Best Actress.
Maria is winner of Best Comedian at the Hollywood Festival of New Cinema and has appeared in the films 100 Jokes, Brand New Old Love and Just Like Us which premiered at the Tribeca Film Fest. Her writing has been published in Modern Love in the New York Times. She is co-host of the weekly comedy podcast 2 Non Doctors.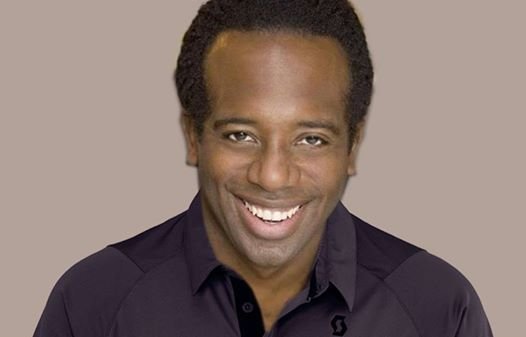 One of New York City's top comedians. Born in Springfield, Massachusetts. Wali was and still is an accomplished drummer. Wali has played in R&B, Pop, Funk and Jazz bands. And he was the youngest to ever join the New England Jazz Society.
After College, Wali was working on being the best Architect New England has ever known. But the calling for show business was too strong. He played in bands, did session work, but that wasn't enough. He needed more.
Always having a keen sense of humor, his parents urged him to try stand-up comedy. His first time on stage Wali was convinced that he had bombed, but the manager paid him and asked him to come back every week as a featured act. Wali Collins has been going strong ever since. Wali moved to New York City to work on a show for Comedy Central called "Stand-up Stand-up". He hosted the largest funniest, most varied collection of stand-up comedians in the world.
He was nominated three years in a row as "College Campus Entertainer of the Year". Wali is also the most sought after comedian for corporate events. IBM, L'Oreal, General Motors, Johnson & Johnson, FedEx, Subway restaurants, Game Stop are just a few of the many companies. One of Wali's greatest achievements was hosting an event featuring for First Lady Michelle Obama. The show went so well he was asked to host another event this time featuring both Presidents Bush and Obama.
Wali Collins is a regular at all of the main stream Comedy clubs in the United States including New York City and Los Angeles. He even headlines and tours at Comedy clubs in Europe and Asia.
Collins' television credits include NBC, CBS, FOX, HBO, ABC', VH1, Comedy Central, Netflix, Hulu. David Letterman caught Wali's act and recruited him to warm-up for his show. Later that season Wali performed his stand up on the "Late Show with David Letterman". Quoted by GQ magazine "Wali's true purpose becomes evident".
He also landed small roles in films like independent feature, "Submission", starring Stanley Tucci and Chris Rock's "Top Five". And in the the "cult" classic, "Coyote Ugly".
Wali also is featured in the hit Netflix series, "The Get Down", Hulu's, "Difficult People". And the Oxygen Network series, "Crazy Love".
If Wali's face looks familiar to you it's because you've seen him in over 30 national and international television commercials.
In the words of Robert Klein, "Wali Collins is versatile, smart and very, very funny."
If you haven't seen Wali do his thing in either stand up or acting, you're missing out on one talented and gifted man
Stand-up comedian Shaun Eli has rightfully been called one of America's smartest comics. Whether it's a story about dining with a vegetarian or successfully fighting a parking ticket, master storyteller Shaun Eli shows you that there's hilarity in the ordinary if you approach life with a comedic warp. Job interviews? Serving on a NYC criminal jury? How about the Ten Commandments? For just about anything he's experienced Shaun has a hilarious story at the ready.
His jokes have been quoted everywhere from the New York Post to Readers Digest to Healthcare Finance News. He's been featured on CareerBuilder.com and CNN, in local papers like the Scarsdale Inquirer and the Asbury Park Press and in the college papers the Yale Daily News and the Daily Pennsylvanian. Even in The Journal of Irreproducible Results, a scientific humor magazine. Yes, there is one. And his group The Ivy League of Comedysm was the subject of a front-page story in the Philadelphia Inquirer. Shaun was also the subject of a cover story in the Christian Science Monitor.
More than just smart, funny and clever, Shaun is determined to express his opinion passionately, not surprising for someone who wrote his first satirical essay at age ten. When profiled in Fortune magazine "Tonight Show" host Jay Leno quoted one of Shaun's jokes, citing it as an example of the type of "smart comedy" he's happy to include in his opening monologue. Jay and other late-night hosts have used Shaun's topical material in their monologues for more than a decade.
Outside the world of comedy Shaun was a world-class athlete in two obscure sports (rowing and dragon-boat racing), worked as a lifeguard instructor and is an instrument-rated pilot. He is also an award-winning economic forecaster who once sold his car to a hitchhiker.
Shaun is a graduate of the Wharton School of the University of Pennsylvania. You can watch his videos and read some of his writings, including satirical political essays and hundreds of jokes he's written for late-night television, on his web site
BrainChampagne.com
where his slogan
Brain Champagne: Clever Comedy for Smart Minds
sm
rings true.
Here you can listen to Audio Only versions
<audio controls="controls"><source src="https://nydla.org/wp-content/uploads/2020/06/Comedians%20III.m4a" type="audio/mpeg" ></source>Your browser does not support the audio element.</audio>
Uh oh!
Something is wrong with your Wufoo shortcode. If you copy and paste it from the Wufoo Code Manager, you should be golden.