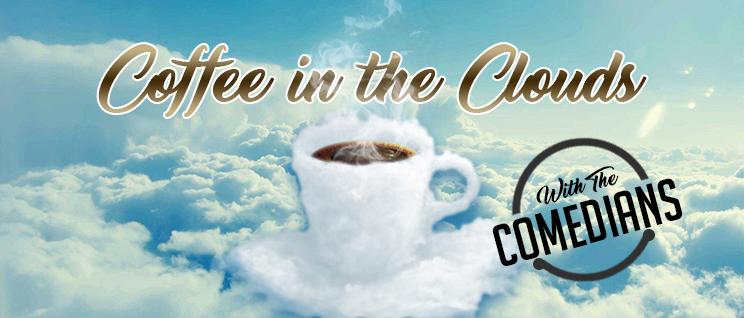 You may also recognize him from Bravo's reality series Better Half where he taught his wife to perform standup and she brought home the $20,000 prize. Joe has hit the stage four times at the prestigious Montreal Comedy Festival, leading to two development deals with major television  networks. Joe is a regular on Artie Lange's and Nick DiPaolo's hit podcasts, and has his own weekly hit podcast called Fixing Joe where he, his celebrity guests, and his fans help fix each other's issues. This hit podcast was recently turned into a 13 episode web series
called Fixing Joe funded by Official Comedy. Check him out live – within minutes you will feel like your life is perfect!
Jill Twiss is the author of Last Week Tonight with John Oliver Presents: A Day in the Life of Marlon Bundo, a New York Times #1 bestseller. She is also a comedy writer who won multiple Emmys, WGA Awards, and Peabody Awards for her work as a Senior writer on HBO's Last Week Tonight with John Oliver. In her not-so-spare time, Jill writes sentences for the Scripps National Spelling Bee on ESPN and is working on a play about the women of the Seneca Falls Convention.
Stand-up comedian Shaun Eli has rightfully been called one of America's smartest comics. Whether it's a story about dining with a vegetarian or successfully fighting a parking ticket, master storyteller Shaun Eli shows you that there's hilarity in the ordinary if you approach life with a comedic warp. Job interviews? Serving on a NYC criminal jury? How about the Ten Commandments? For just about anything he's experienced Shaun has a hilarious story at the ready.
With a sense of humor that's both cheerful and universal Shaun has headlined shows on five continents. His jokes have been quoted everywhere from the New York Post to Readers Digest to Healthcare Finance News. In both Reform Judaism magazine and the Christian Science Monitor, where he was the subject of the cover story.
He's been featured on CareerBuilder.com and CNN, in local papers like the Scarsdale Inquirer and the Asbury Park Press and in the college papers the Yale Daily News and the Daily Pennsylvanian. Even in The Journal of Irreproducible Results, a scientific humor magazine. Yes, there is one. And his group The Ivy League of Comedysm was the subject of a front-page story in the Philadelphia Inquirer.
Here you can listen to Audio Only versions
<audio controls="controls"><source src="https://nydla.org/wp-content/uploads/2020/08/Comedians%20XI.m4a" type="audio/mpeg" ></source>Your browser does not support the audio element.</audio>