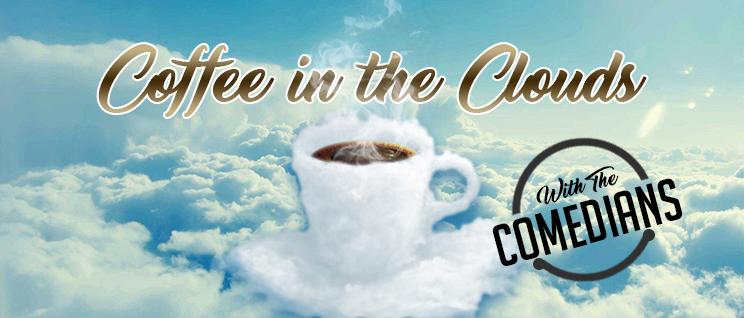 Noam Dworman is the owner of the Comedy Cellar in NYC.
When it comes to comedy, Marion Grodin can pretty much do it all. When it comes to life, well, she's still working on paying her parking tickets and trying not to eat cake. Marion started out as a staff writer for the network sitcoms "It's a Living" and "Princesses", was put under contract to Twentieth Century Fox, and later went on to sell six screenplays.
Just as she was about to embark on her seventh screenplay, it dawned on her that her father had not lovingly nicknamed her "Mouth" for nothing; she decided it was time to start saying all these funny things she was writing for other people to say.
Marion has been seen on The Joy Behar Show, NBC's Late Night with Conan O'Brien, and ABC's The View where she recently made her second appearance. Marion knows firsthand that laughter is truly the best medicine, having survived breast cancer, divorce, and various addictions – including an inappropriate relationship to Häagen Dazs.
In the tradition of Carrie Fisher's "Wishful Drinking" Marion's hilarious and heartbreaking book – "Standing Up – A Memoir Of A Funny (Not Always) Life" is published by Center Street, Hachette.
Stand-up comedian Shaun Eli has rightfully been called one of America's smartest comics. Whether it's a story about dining with a vegetarian or successfully fighting a parking ticket, master storyteller Shaun Eli shows you that there's hilarity in the ordinary if you approach life with a comedic warp. Job interviews? Serving on a NYC criminal jury? How about the Ten Commandments? For just about anything he's experienced Shaun has a hilarious story at the ready.
With a sense of humor that's both cheerful and universal Shaun has headlined shows on five continents. His jokes have been quoted everywhere from the New York Post to Readers Digest to Healthcare Finance News. In both Reform Judaism magazine and the Christian Science Monitor, where he was the subject of the cover story.
He's been featured on CareerBuilder.com and CNN, in local papers like the Scarsdale Inquirer and the Asbury Park Press and in the college papers the Yale Daily News and the Daily Pennsylvanian. Even in The Journal of Irreproducible Results, a scientific humor magazine. Yes, there is one. And his group The Ivy League of Comedysm was the subject of a front-page story in the Philadelphia Inquirer.
Here you can listen to Audio Only versions
<audio controls="controls"><source src="https://nydla.org/wp-content/uploads/2020/09/Comedian%20XVI.m4a" type="audio/mpeg" ></source>Your browser does not support the audio element.</audio>