ATTEND THE EVENT FROM YOUR HOME.
REGISTER FOR YOUR FREE TICKET TODAY!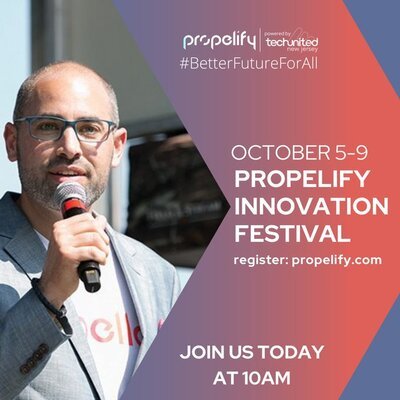 Propelify Innovation Festival 2020 includes speakers, sponsors, and attendees from some of the most well-known groups in the world and many of the innovation community's rising stars. The overall theme of this year's Propelify is building a better future for all. Each day centers around a different theme:
Monday, October 5 #BetterTogether
Tuesday, October 6 #BetterWellness
Wednesday, October 7 #BetterPlanet
Thursday, October 8 #BetterConnected
Friday, October 9 #BetterBeta
We can't wait to see you LIVE inside this awesome week-long event. Get your ticket today and we'll see you, along with thousands of your peers, at Propelify.