While you're reimagining your business
We're Redefining the Data Center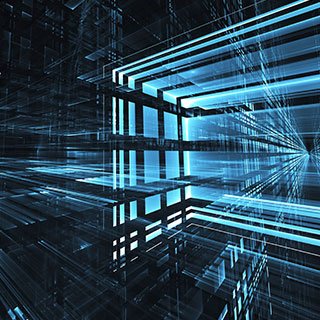 QTS HyperBlock is the industry's only turnkey solution that delivers both the capacity and speed you demand in order to achieve the growth and performance your company expects.
QTS follows best practices in site location and building selection. We employ personnel with in-depth security and emergency management experience in both the private and federal sector to design to your specific data center requirements.
Hardware Assure is a 24x7x365 hardware maintenance and repair service where our on-site data center experts quickly respond to hardware issues on co-located equipment at QTS data centers.
With QTS High Density Solutions, you can get four times the power and achieve more in a smaller footprint utilizing hot or cold aisle containment. We offer both multi-tenant contained cabinet environments as well as containment for both cage and suite space.
QTS offers a number of physical security value-added solutions to enhance the overall data center security for individual customer environments.
QTS provides sale/leaseback solutions for enterprises looking to dissolve their owned data center property though maintain their data within the facility.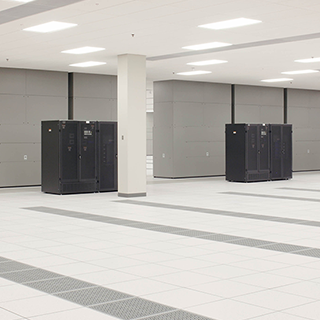 Leverage our investments, infrastructure, experience and expertise to deploy your data center infrastructure more quickly, more cost effectively, and with greater reliability in our Premium Data Center Facilities.
QTS provides Internet connectivity between your cabinet, cage, or suite at the QTS Data Center(s) and the QTS network.
QTS cloudConnect provides a private connection between your colocation space within QTS and a cloud services provider.
Move-in ready colocation, on-demand. Exclusively available on AWS Marketplace.
Secure, reliable and compliant Hosted Private Cloud Solutions designed to perform the right level of automation and visibility.
Solve business challenges with automated management tools and a team of AWS certified engineers and support professionals.
metroConnect allows you to expand your reach to hundreds of carriers in the metropolitan area.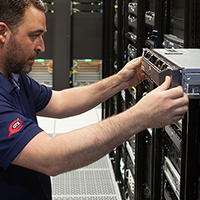 QTS' Remote Hands and Eyes (RH&E) provides an experienced QTS technician to deploy, maintain and troubleshoot your equipment. This service allows you to maintain your equipment without the time and expense of site visits.
Monitoring and tracking the performance of your infrastructure residing in a QTS data center allows you to understand, control and optimize IT performance and availability.
Through our partnership with GDT, QTS Colocation customers can take advantage of a suite of additional managed services, including disaster recovery, managed hosting, managed security and storage.
QTS offers space options from single cabinets to multi-rack cages to private suites. Coupled with configurable primary and redundant power to run your infrastructure our services can be scaled to support your near term growth requirements and future expansion.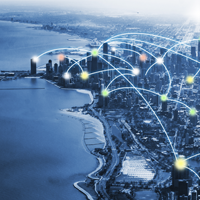 With Amazon Web Services Direct Connet, QTS has further expanded its hybrid IT solutions leveraging the benefits of both public and private cloud.
QTS and AWS have formed a strategic partnership to bring hybrid cloud solutions to AWS customers requiring rapid provisioning of dedicated colocation that communicates with their AWS cloud.
QTS crossConnects provide you the ability to easily connect to the Internet, to In-Building Carriers, and/or to business partners within the QTS facility including QTS Enterprise Cloud and Federal Cloud solutions carriers.
QTS hyperConnect provides Chicago data center customers fast, reliable, dedicated connectivity at up to 400GB of bandwidth to hundreds of network and service providers inside the local Carrier Hotel (350 E. Cermac).
For more information contact the NYDLA today!