Your Life. Better. It's impossible to achieve ambitious goals when you're drowning in email, overloaded with obligations, and interrupted every 2-5 minutes all day long.
Ridiculously Efficient connects high performers with proven productivity strategies, crowdsourced life hacks, and 24/7 support to do your best work and live your best life. Our strategies have been battle-tested over years of projects for some of the most visionary entrepreneurs, leaders and thinkers on the planet. 
Our mission is to help solopreneurs and work-life all-stars optimize their decision making for maximum impact and fulfillment.
As an NYDLA member, your $14.99/mo membership investment unlocks:
• daily productivity content
• weekly one-on-one "office hours"
• monthly live training events and networking
• 24/7 access to our exclusive member app
Start your Ridiculously Efficient journey now by clicking here.
Click above to watch a 57-second preview of the Ridiculously Efficient Community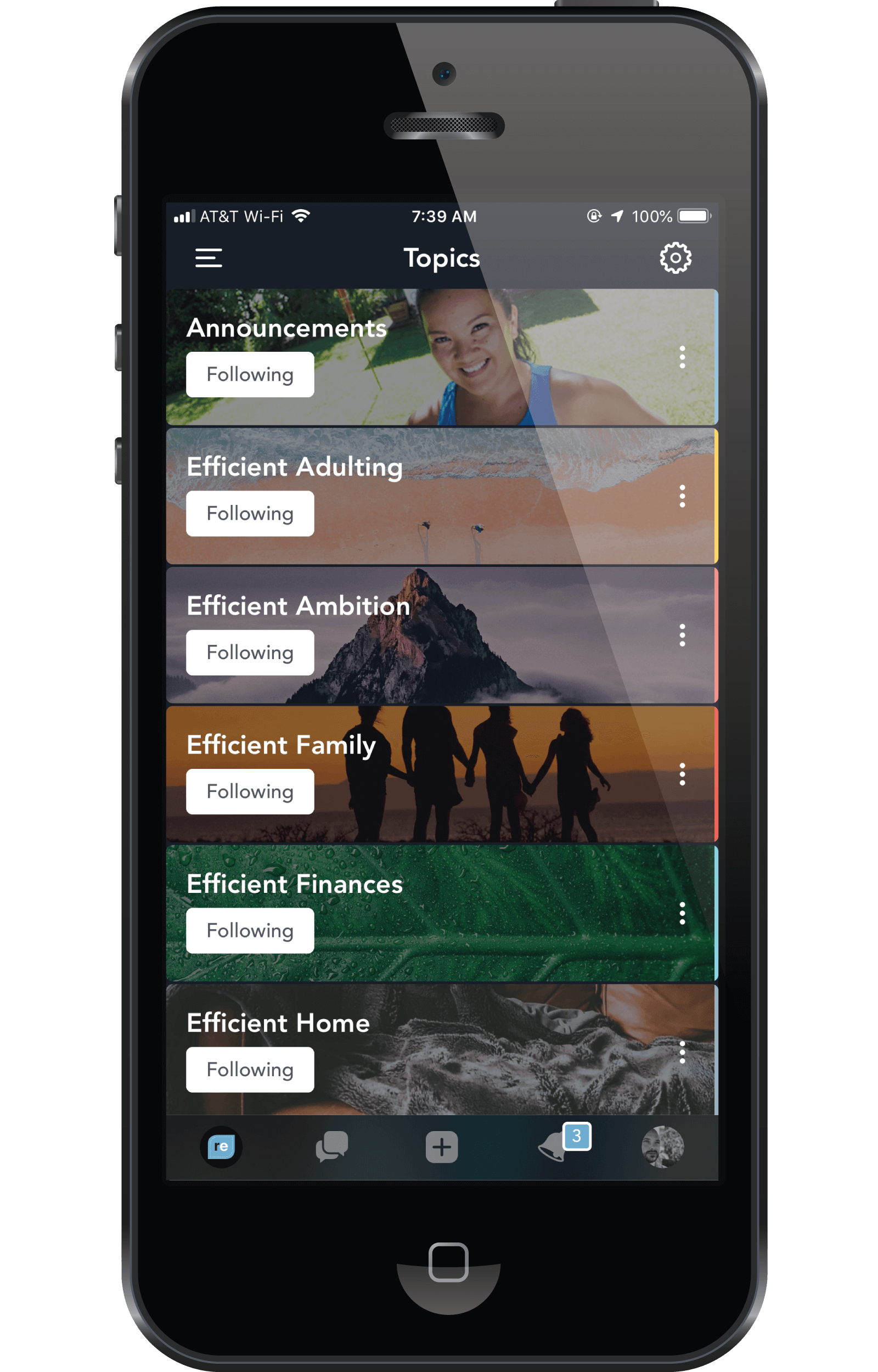 What You'll Get By Joining the Ridiculously Efficient Community
1.  You will experience exclusive content and conversations you can't find anywhere else.
2. Meet people who share your interests, who live near you, who do the same things, or who care about the same topics.
3. Make better, more well-informed decisions about the things that are most important to you.
Valid through February 1, 2019.
EXCLUSIVE INTRODUCTORY RATE FOR NYDLA.
Available to NYDLA members and their friends and family only.