Jeff Selingo is a best-selling author and award-winning columnist who helps parents and higher-education leaders imagine the college and university of the future and how to succeed in a fast-changing economy.
He is the author of College (Un)Bound: The Future of Higher Education and What It Means for Students, a New York Times best selling education book in 2013, and MOOC U: Who Is Getting the Most Out of Online Education and Why. His third book, There Is Life After College: Navigating Your Time in School So You Are Prepared for the Jobs of Tomorrow, is scheduled for release in April 2016 from HarperCollins.
A regular contributor to The Washington Post, Jeff is a special advisor and professor of practice at Arizona State University and a visiting scholar at Georgia Tech's Center for 21st Century Universities. He is the former top editor of The Chronicle of Higher Education, where he worked for 16 years in a variety of reporting and editing roles. His writing has also appeared in The New York Times, The Wall Street Journal, and Slate, and he is a contributor to LinkedIn, where you can follow his blog posts on higher education.
Jeff's work has been honored with awards from the Education Writers Association, Society of Professional Journalists, and the Associated Press. He has been the keynote speaker before dozens of associations and universities and appears regularly on regional and national radio and television programs.
Jeff received a bachelor's degree in journalism from Ithaca College and a master's degree in government from the Johns Hopkins University.
---
Professor Emeritus, Associate Vice Chancellor for Online Learning at the University of Illinois Springfield and Founding Director of the Center for Online Leadership at the University Continuing and Professional Education Association (UPCEA).
Ray Schroeder has numerous national presentations and publications in online and technology-enhanced learning. Ray has published the popular Online Learning Update and Educational Technology blogs for the past decade. Thousands of professionals in technology-enhanced learning follow his daily postings through various social media. He was a Sloan Consortium Distinguished Scholar in Online Learning 2002-2003, recipient of the 2002 Sloan-C award for the "Most Outstanding Achievement in ALN by an Individual," University of Southern Maine "Visiting Scholar in Online Learning" 2006-2009, and co-founder of the New Century Learning Consortium. Ray was named the inaugural 2010 recipient of the Sloan Consortium's highest Individual award – the A. Frank Mayadas Leadership Award. Ray received the 2011 University of Illinois Distinguished Service Award. Schroeder is an inaugural Sloan Consortium Fellow and the 2012 Innovation Fellow for Digital Learning by the UPCEA.
Presentation – Students at the Center: Redefining Higher Education
Economic, social and technological developments have converged to set new paradigms for higher education in our culture. In the remarkably short period of just a few years, we have been cast in the role of leading changes that redefine our field of higher education. Universities no longer hold virtual geographic monopolies on education; learning opportunities are ubiquitous. Teachers and teaching are no longer at the center of our enterprise; learning and learners are now the centerpiece of higher education. Pedagogy has been bumped from the stage to be replaced by andragogy and heutagogy. New and emerging learning technologies are enabling these dramatic changes, enhancing nearly every class we offer. We will discuss these changes and how we can best prepare for what lies ahead.
---

Managing Director and Chief Planning Officer of Quality Matters.
Dr. Deb Adair is the Managing Director and Chief Planning Officer of Quality Matters, a non-profit organization providing programs for quality assurance in online learning and serving K12, postsecondary, government, corporate, and other organizations involved in eLearning in the U.S. and internationally. With over 25 years' experience in higher education, she has held faculty appointments with several institutions, served as an organizational consultant, and worked in the adult literacy field prior to joining QM in 2007. Deb serves on the boards of the technology-based education associations WICHE Cooperative for Educational Technologies (WCET) and the National University Technology Network (NUTN) and has authored and presented widely on the topic of quality assurance for online learning.
Presentation – Making Quality Matter in Online Learning: Past, Present and Future
In the ongoing effort to innovate to respond to increasing demands to do more for less, technology is a critical tool but not a solution to the iron triangle of cost, quality, and accessibility. When we look back to how far online learning has come over the last 10 years, it's easy for us to see that it's the people and not the technology that has made the difference in quality. Together, we'll reflect on how far we've come in online learning over the last 10 years. What were the challenges then and now, what's been achieved, and what lies ahead for Quality Matters and our broad community in the pursuit of scalable, peer-based solutions to quality in new models of teaching and learning.
---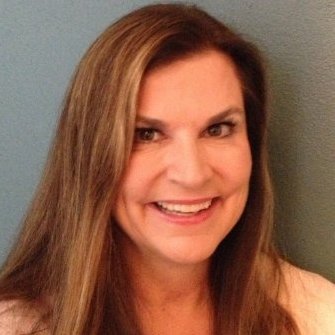 Director of Regulatory Compliance, Pearson Legal
Joan Bouillon is the compliance knowledge resource for higher education accreditation and federal and state regulations at Pearson, and provides guidance and training for Pearson staff, subcontractors, and Pearson's educational partners. Her primary responsibility is assisting educational partners with the morass of rules and requirements, especially those applying to distance education. Joan helps multiple institutions with the ins and outs of state licensing boards and state authorization applications. The Accrediting Bureau of Health Education Schools (ABHES) selected Joan to serve on a five-member committee currently writing the standards for competency-based education (CBE). She was elected to and currently serves on the WCET Steering Committee and serves on the USDLA Conference Committee.
Presentation – What to Know About Going Online: Federal and State Regulations and Professional Licensure Requirements
The presentation focuses on higher education federal and state regulations governing distance education. Some hidden federal regulations are uncovered. State authorization information, including SARA and recent changes, is provided. There is an introduction to professional licensure essentials and regulations.
---

Senior Designer, New Jersey Institute of Technology
Ken Ronkowitz started in education teaching English at the secondary level and has been working and teaching online in higher education for the past 15 years. He was the Manager of Instructional Technology at New Jersey Institute of Technology, and most recently was the Senior Designer creating online hybrid professional learning for NJ teachers for the Department of Education. He is the Social Media Coordinator for Higher Education for the National Council of Teachers of English, and teaches in the humanities at NJIT and Montclair State University.
Presentation – The Disconnected
Will the cord-cutters and the cord-nevers want to go to college? They already rent and lease and don't want to own. They are building a sharing economy. They don't want a car or shelves of CDs or books. They comprise about 25% of Americans, and according to Forrester Research that number will double in the next ten years. They are not just Millennials. The disconnected encompass the potential students in undergraduate and graduate programs. In 2015, The Chronicle of Higher Education started a series about credentials examining MOOCs, badges, certificates, microdegrees, nanodegrees and non-traditional degrees that may be competency- based. There may be a growing number of those who are disconnected from traditional information channels. They are still interested in learning, but will they also disconnect from traditional education, and are schools prepared to provide something that these autodidacts will find appealing?