Make Virtual
More Personal
Sendoso is the most effective way to connect with customers and drive revenue with personalized gifts, branded swag, eGifts, virtual experiences, and more.

Request a Demo
Got a minute? See what Sendoso can do for you.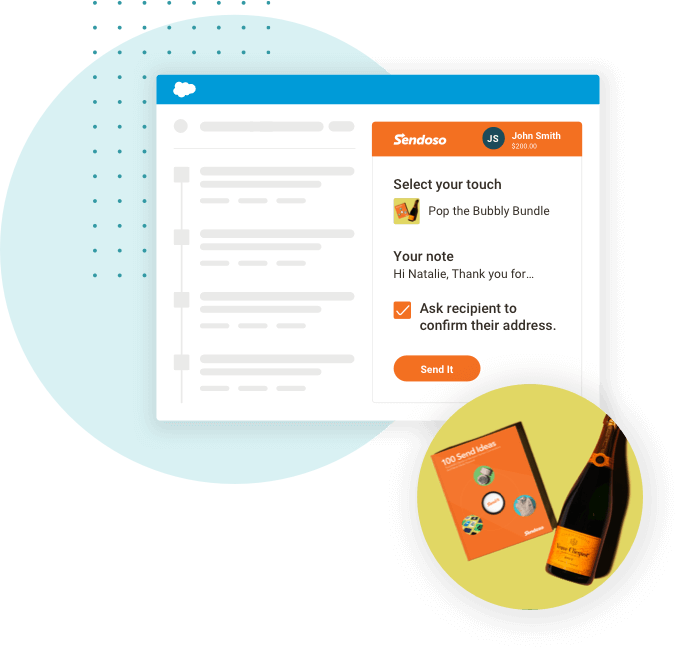 Build pipeline and increase sales velocity.
See a 4x increase in response rate.
Keep your marketing programs relevant and agile.
Save 20+ hours per campaign.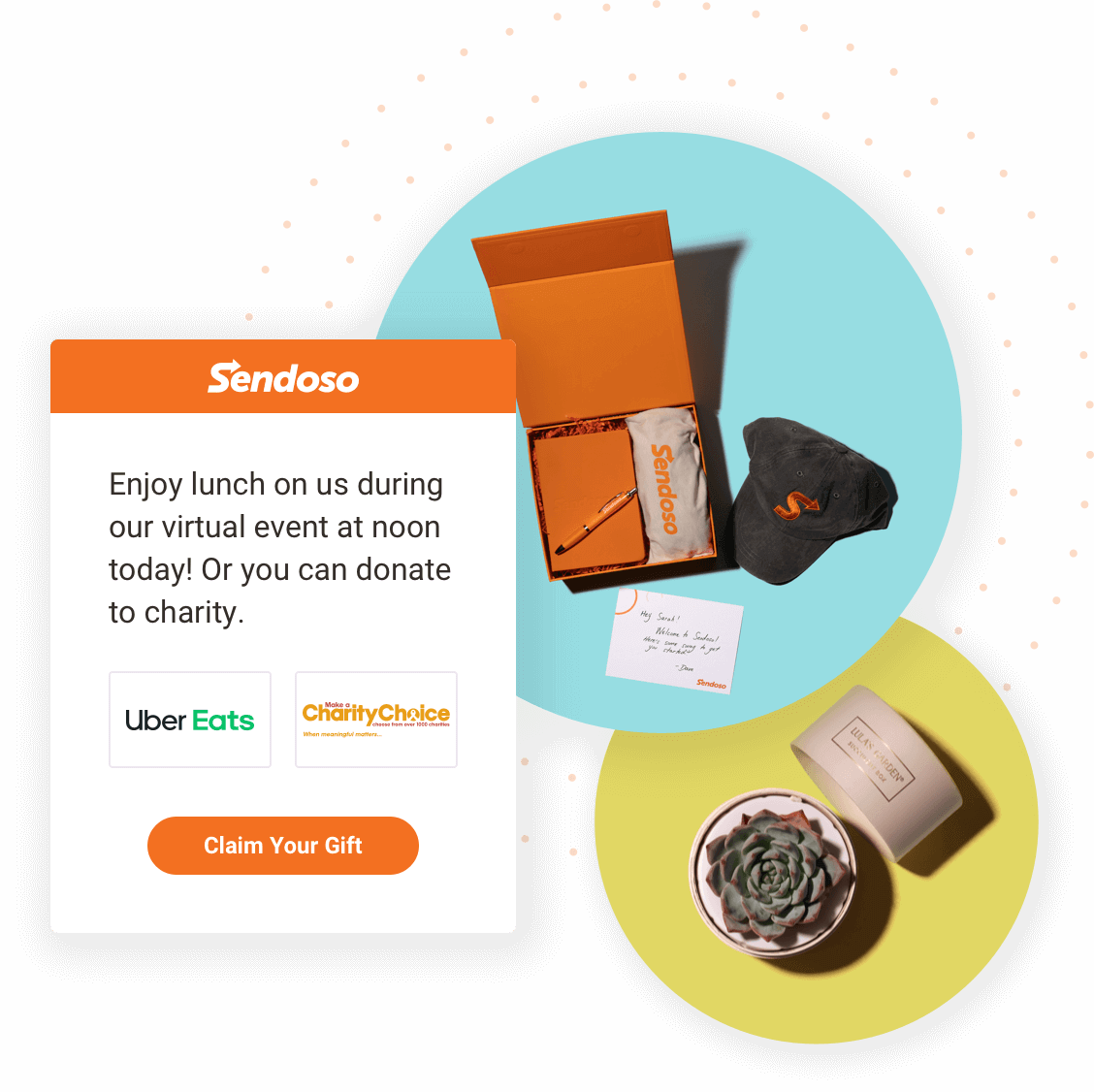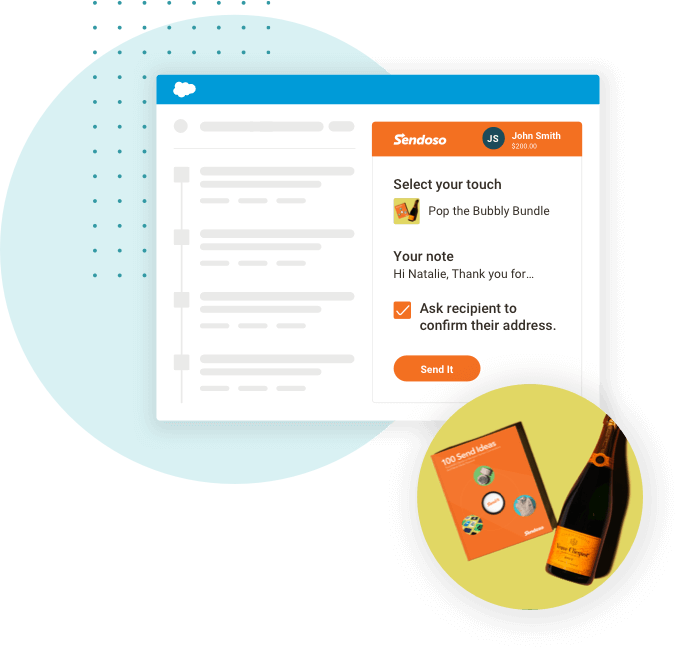 Demonstrate ROI to key stakeholders.
See more than 200% ROI on campaign investment.
Engage, Acquire, and Retain Customers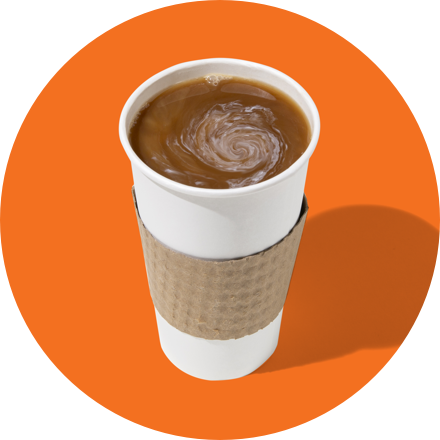 Drive Interest
Incentivize leads to take more meetings and show up with coffee eGifts.
Engage Prospects
Stay top of mind with branded sweet treats.
Accelerate Pipeline
Motivate prospects to sign contracts with highly personalized gifts.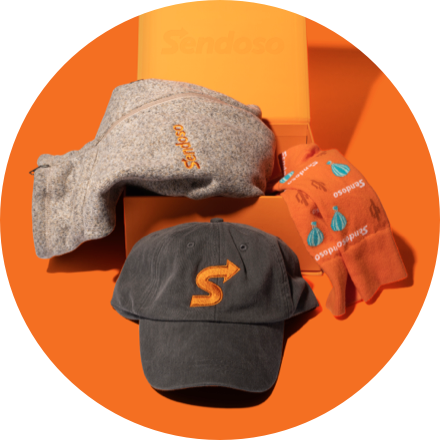 Onboard Customers
Show customers you care with branded welcome kits.
Increase Renewals
Celebrate customer renewals with champagne.
Sendoso is a leader in Account-Based Direct Mail on G2
See how leading B2B companies use Sendoso to fuel revenue
NYDLA Members enjoy SPA (Special Pricing Authorization) for all things Sendoso